Of the six teams remaining in Major League Soccer's Eastern Conference, you could argue there are three distinct pairings.
You have red-hot traditional sides in DC United and the New York Red Bulls; There are the big-name driven, deep squads from Toronto FC and New York City FC, and finally the two relative unknowns truly deserving of "wildcard" status in the Philadelphia Union Montreal Impact.
[ MORE: Yedlin on Newcastle, EFL Cup ]
Sure, the table tends to tell us who's who in the pecking order. It's hard to bet against the Red Bulls seeing they haven't lost since July 3, and Frank Lampard has somehow quietly been a wrecking ball thanks to dynamite performances from captain David Villa and world-class maestro Andrea Pirlo.
But there are reasons those teams may not be the true favorite to advance to the MLS Cup final, just as there are ways to imagine Philly can punch their way through the East. We're here to give you both.
Philadelphia Union (6)
Why they'll win: The young unit might be too green to know it isn't expected to knock off Toronto in Toronto, or a New York team in New York or New Jersey. Chris Pontius and Tranquillo Barnetta add veteran skill and savvy, while Andre Blake is capable of stealing some of the league's more terrific strikes.
[ MORE: MLS Cup predictions ]
Why they won't: Their last win was Aug. 27, and we're supposed to expect the Union to win on the road at Toronto, RBNY, and then either NYCFC or DC. Nah, dog (though it'd be quite a story and we'd be happy to watch it).
Montreal Impact (5)
Why they'll win: Didier Drogba may not be mentally in it, but he's still a fierce competitor who can score with the best of them. By the way, the "best of them" definitely includes Ignacio Piatti. The Argentine has been one of the top players in the league this season, and can take over any game (Yes, even three on the bounce).
Why they won't: The dysfunction and fall-out from Drogba's benching permeates the room before match against red-hot DC United, and an average road team fails to meet expectations.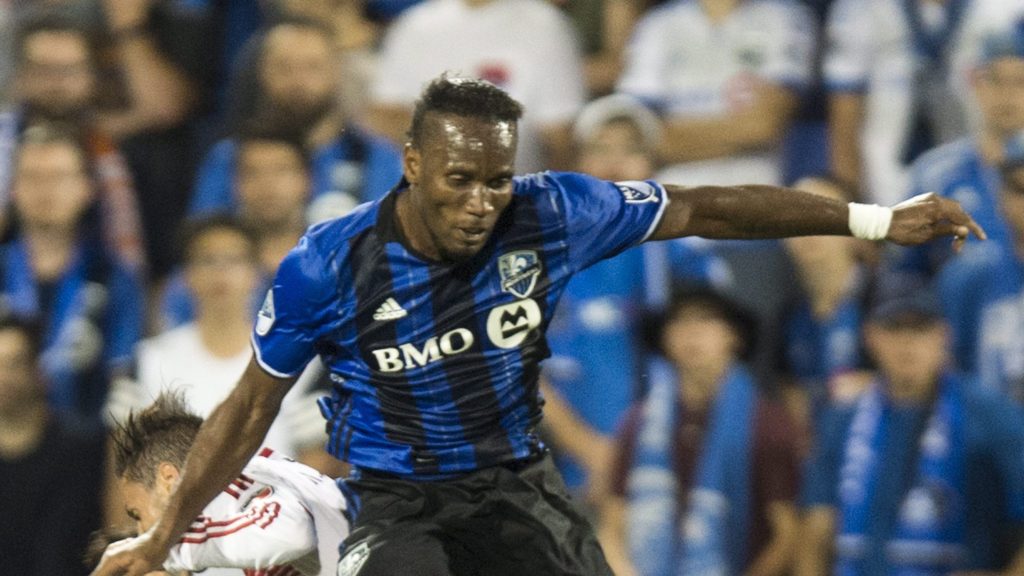 DC United (4)
Why they'll win: A four-match win streak earned most of DC's starters a well-deserved rest on Decision Day, and there will be a "Why not us?" cry coming from the DC dressing room. Patrick Nyarko has been a lot of fun to watch. Luciano Acosta is legit as well. Bill Hamid is an excellent shot stopper, and the four-time champion Black-and-Red is overdue for a final, having been absent since beating KC in 2004.
[ MORE: Pre-playoff power rankings ]
Why they won't: Let's be honest, most arguments against DC sound quite political. "Well, they can't win because of the other guys being so good." DC doesn't have the firepower of TFC, NYCFC, and RBNY; Would you bet on them beating two of the above, which they likely would have to? (Actually, kinda).
Toronto FC (3)
Why they'll win: Frankly, this is the best defensive team in the East, with a minimum of three game attacking breakers in Sebastian Giovinco, Michael Bradley, and Jozy Altidore. Imports Drew Moor and Clint Irwin aren't scared of the spotlight, and Will Johnson will be putting on for his city. And they're good away from BMO Field. This could be TFC's season, y'all.
Why they won't: This is Toronto's 10th season, and happens to be the first one in which it won more matches than it lost. TFC's debut home match comes on Wednesday evening, and there's something to be said for experience. While some of its players have plenty, the club does not possess much at all.
New York City FC (2)
Why they'll win: One of only two teams (Toronto) to finish their road schedule with a .500 record, Patrick Vieira has been able to get the best out of the superstars and the lesser-known members of NYC's squad. Tactically, we're not sure there's another coach in the East with his acumen.
Why they won't: It's also Vieira's first playoffs as a manager, and the whole franchise hasn't done that dance, either. They have one win in five combined matches against RBNY and TFC.
New York Red Bulls (1)
Why they'll win: Frankly, as stated above, because they don't lose. Jesse Marsch hasn't overseen a loss in three-and-a-half months, has two legit claimants to MVP honors in Bradley Wright-Phillips and Sacha Kljestan, and have been reinforced by one of the deepest Academy production lines in MLS.
Why they won't: New York won just three road matches all year, even if it managed 7 draws away from Red Bull Arena. On top of that, this is year No. 20 of MLS, and founding members RBNY have zero titles and one final appearance. Those ghosts could come creeping up to the door.