It's been less than a year since we discussed who was best suited to return to the MLS Cup Final following Portland's 2-1 win over Columbus in the 2015 title match.
Now we're wondering who's fall was more shameful, the Portland Timbers and Columbus Crew each missed the playoffs, just over 11 months after contesting the final. That's never happened before.
[ MORE: Pre-playoff power rankings ]
We asked our staff to take a stand on the matter of who flubbed worse: Gregg Berhalter's Crew or Caleb Porter's Timbers.
---
Columbus: 2016 was Gregg Berhalter's third season in charge in Columbus, and in each of his first two years, Crew SC took a gigantic step forward — from non-playoff side to in the playoffs in 2014; from young, naive playoff team to MLS Cup hosts in 2015 — which meant 2016 was supposed to be the culmination of a truly great revolution in Columbus.
They started the season slow, with no wins in their first five games. But they had done the same thing just 12 months earlier and there they were playing for the Cup in December. The Crew looked to be slowly turning this season's corner when the Kei Kamara/Federico Higuain thing exploded and effectively ended their season in May.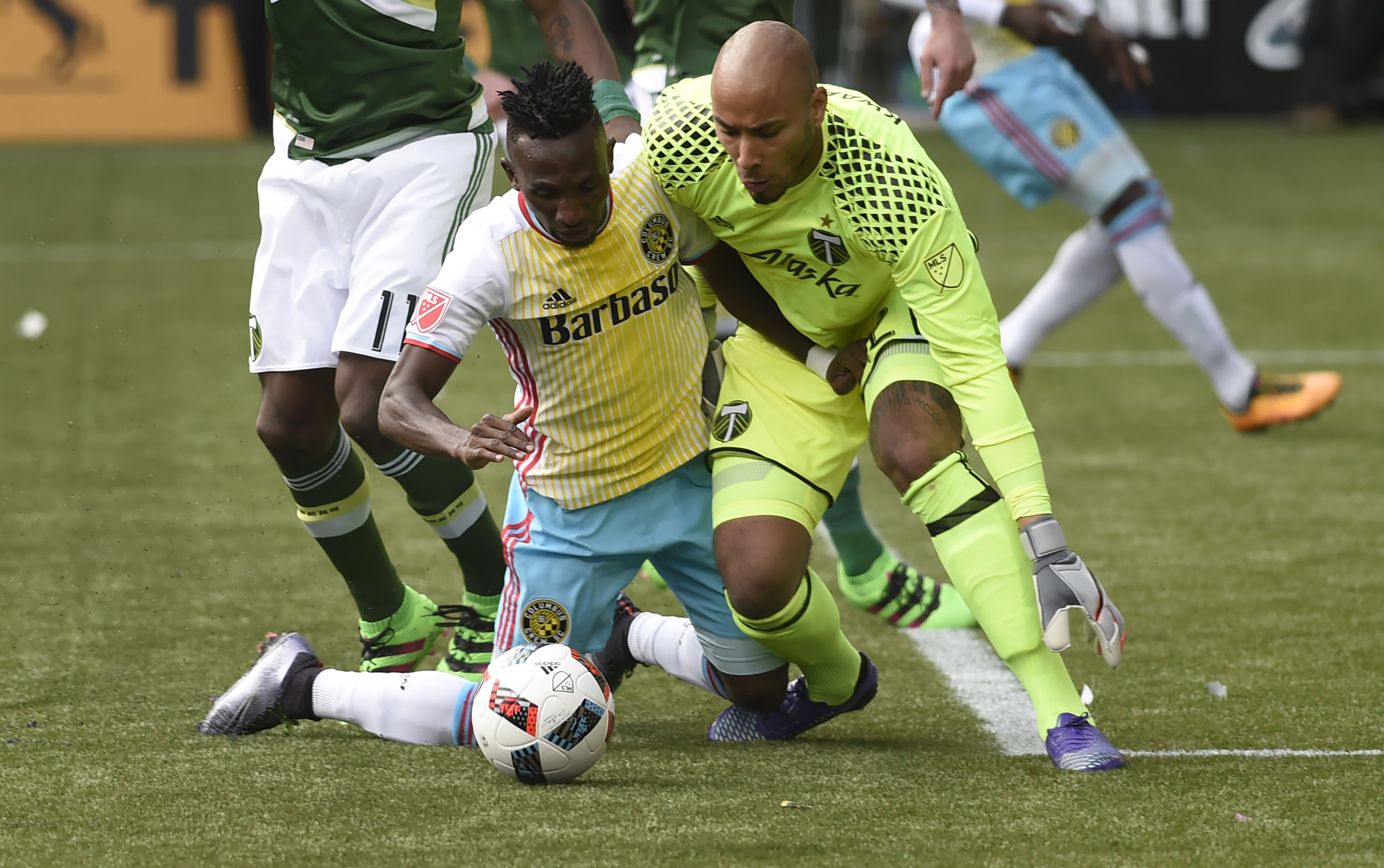 The big knock on Crew SC last year, at least for me, was that they never seemed to figure out a Plan B — if "hit it long for Kei, he'll knock it down, and Ethan Finlay and Justin Meram will run onto it and toss the alley-oop back to him inside the six" wasn't working, you'd already beaten them.
[ MORE: MLS Cup predictions ]
2016 exposed Berhalter, perhaps more than any player on the roster, because of the elongated nature of those struggles — literally the entire season. Finlay (6 goals, 9 assists) and Meram (5 goals, 13 assists) put up fine numbers once again, but they rang hollow for a losing team going nowhere all season long.
Wil Trapp's age-23 season was completely wasted — he's no longer "a young player" — and I'd take a long, hard look at Europe this winter if I were him. The defense has been an unmitigated disaster the last two season (53 and 58 goals conceded), mostly due to the all-out attacking nature of Berhalter's game plans — hint: defending 2-on-4 against counter-attacks almost never ends well. The "other" Kamara, Ola, actually panning out was the saving grace that kept them within a mile of the playoff race.
---
Portland: Maybe it's an odd year thing; Portland won the 2015 MLS Cup after claiming the West's best record in 2013.
Or maybe, just maybe, the Timbers ran out of luck under newly-extended Caleb Porter in his fourth season on the job. This time, no one bailed them out.
Portland came out of nowhere to claim the West's No. 1 seed in 2013, as Porter engineered an astounding 15 draws including 10 on the road. The tactics and lineup selection helped, but so did the arrivals of Diego Valeri and Will Johnson (pretty important, no?).
The Timbers missed the playoffs by a point in 2014, a 3W-1D end to the season not enough to make up for a horrible start to the season.
The next season saw the Timbers win it all, but not without needing a three-match winning streak to leap ahead of four teams and claim the third-seed (Seattle, LA, and KC all finished two points back). Six games later, they went from almost out to on top of the MLS world.
So what happened this year, with many falling all over ourselves to praise the long-term prospects of a Timbers dynasty? A giant failure. The Timbers failed to win a single road game, tossing aside their strong home field advantage (Portland was 12W-3L-2T at Providence Park).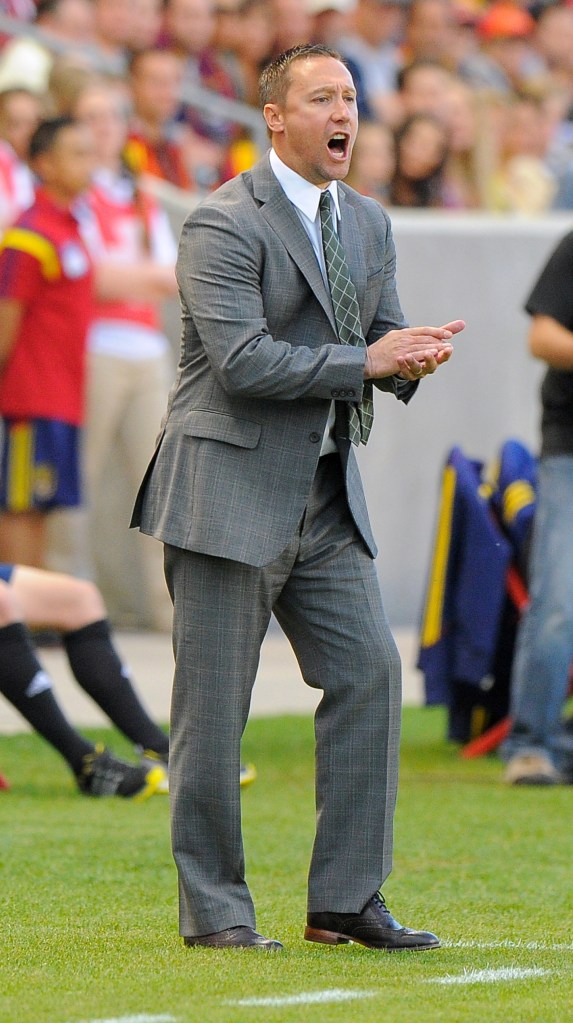 The Timbers scored the second-most penalties in the league this year, with five, so it's not like fortune avoided them (The Red Bulls didn't score one).
But, oh, this was ugly.
Portland took three of its the final 12 points available to it. The Timbers lost big in Vancouver and Houston, two non-playoff destinations. In its last 13 games, Portland lost nine and won four.
[ MORE: Yedlin on Newcastle, EFL Cup ]
The Timbers completed the fewest passes in Major League Soccer, 400 less than the closest competitor and 4,300 behind the league-leading Revs. Portland couldn't take the ball away, either, with the second-fewest interceptions in the league.
You could even argue that losing 4-1 in Vancouver on Decision Day — a loss to a knocked-out Cascadia Cup rival — makes it worse than Columbus' season alone. This was awful stuff, albeit schadenfreude for the anti-Porter brigade.
Oh, and they bombed out of a poor CONCACAF Champions League group without a Liga MX or MLS opponent in it.
---
Alright, so Andy tabbed Columbus and Nick took Portland. Let's get a tiebreaker in here.
Every champion has a target on its back but the Timbers managed to essentially bring back all of its key starters from a season ago, despite losing Maxi Urruti. The Timbers were involved in 22 games separated by one goal or less in 2016, with Caleb Porter's side winning only seven of those contests. Had one more game gone in their favor the Timbers would likely be back in the postseason.