Paul Pogba could face his older brother when the UEFA Europa League begins its Round of 32 on Feb. 16.
That's one of many subplots, including a chorus of "Give us a break!" from Arsenal supporters, as five Premier League teams are alive in European competition.
[ MORE: Full UCL draw | Europa draw ]
Arsenal
Well, darn. That has to be the take from Arsenal boss Arsene Wenger, who has rightly lauded his team's performance and chances in the UCL this season.
Last season it was Barcelona. Prior to that? Monaco, Bayern again, Bayern a third time, AC Milan, Barcelona. The last time the Gunners won a round in the UCL was the 2009-10 tourney, when they blasted Porto before falling to Barcelona.
Arsenal split with Bayern in last season's group stage, winning 2-0 at home and losing 5-1 at Allianz Arena.
Manchester City
Given that unseeded City could've faced Atletico Madrid, Borussia Dortmund, or Juventus, Pep Guardiola will likely be okay with Monaco.
After a disappointing season in the Europa League last season, Monaco will hope to repeat 2014-15's feat of knocking off a Premier League side in the Round of 16 (Arsenal). Les Rouges et Blancs then took Juventus to the limit over two legs, with just one goal scored between the sides.
Despite hamstring and head injuries, Radamel Falcao has been humming for Monaco. The same Colombian striker who managed very little production for Chelsea and Manchester City has netted 14 times in 16 matches this season.
Leicester City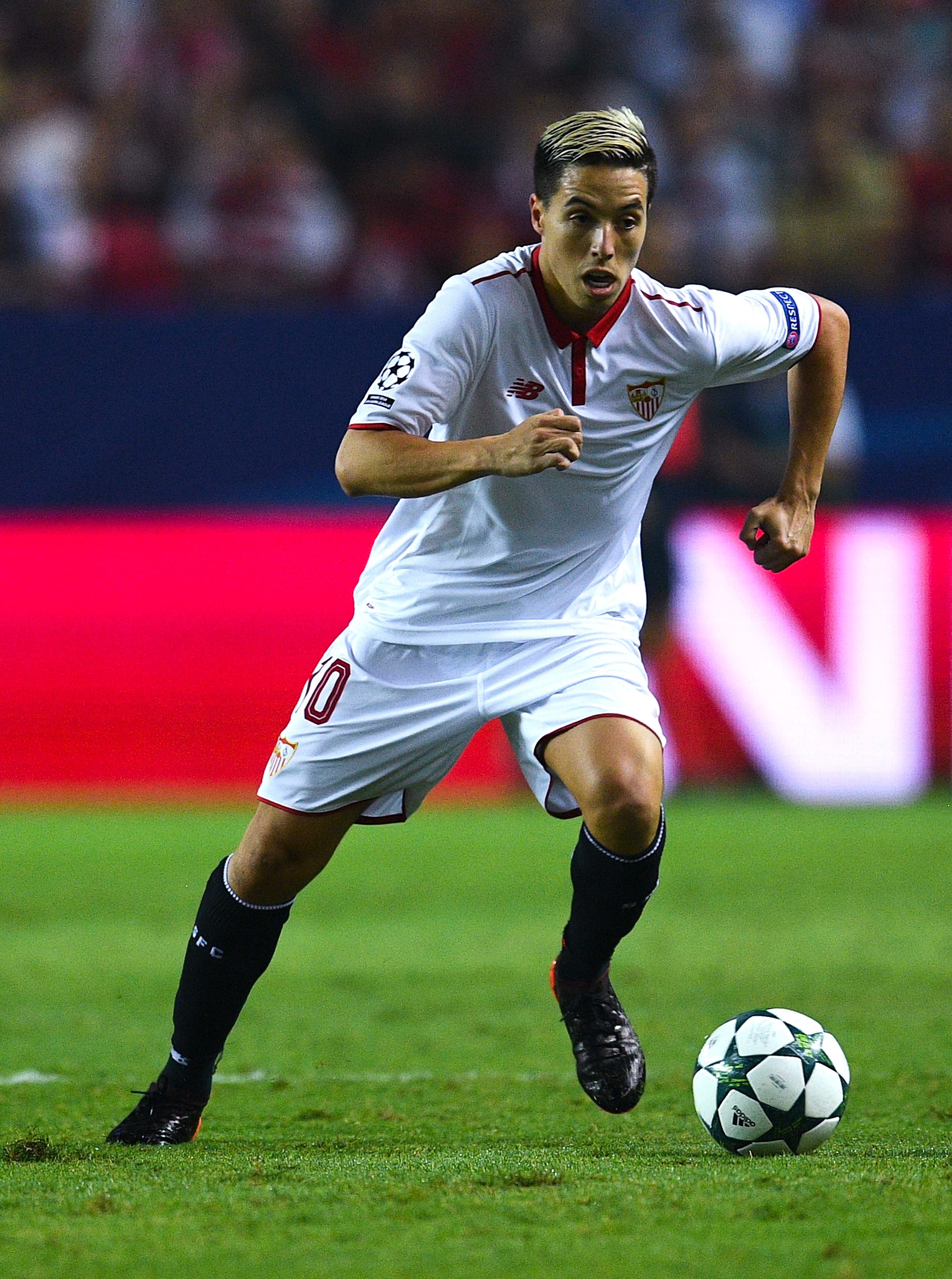 The Foxes get tournament-tested Sevilla, although Europa League threepeat mastermind Unai Emery is now with Paris Saint-Germain.
There are a lot of familiar names in the Sevilla side, with Samir Nasri, Steven N'Zonzi, Mariano, and Vitolo.
Still, with names of its own in Riyad Mahrez, Islam Slimani, and Jamie Vardy, Leicester has a decent shot to break down the Spanish challenge. And the duo of Wes Morgan and Robert Huth has broken down 1-forward formations a time or two.
Tottenham Hotspur
Spurs will like their chances of heading to the next round, with current Belgian fifth place side Gent.
De Buffalo's did advance to the UEFA Champions League Round of 16 last season, finishing ahead of Valencia and Lyon before bowing out to Wolfsburg.
Florida-born winger Kenny Saief is one of Gent's best threats, the Israeli national team man nabbing five goals and three assists this season.
Manchester United
Jose Mourinho's men have a fairly simple path to the next round of European competition, duking it out with offensively-challenged Ligue 1 side Saint-Etienne.
While ASSE is led by a clever boss in Christophe Galtier, the side is eighth in France and has trouble manufacturing goals (17 in 17 domestically; 11 in 10 in Europe). Their leading scorer in France, Robert Beric, has a grand total of three goals.
A fun subplot sees United midfielder Paul Pogba potentially going head-to-head, literally, with his older brother: ASSE centerback Florentin Pogba. Florentin hasn't been a fixture in Ligue 1, but went 90 minutes in five of six UEL group stage matches.