As the Premier League season nears its halfway point, it's time to start separating the real contenders from the pretenders as Chelsea continues its impressive run atop England's top flight.
[ FOLLOW: All of PST's PL coverage ]
Merseyside encounter holds significant weight
Everton vs. Liverpool — Monday, 3 p.m. ET on NBCSN
Entering the weekend, 11 points separate Liverpool and Everton in the PL, making a Toffees victory all the more important at Goodison Park. Fresh off of their 2-1 win against Arsenal, the Toffees could use a string of victories as the holiday season approaches if Everton is to catch the league's elite once more.
Liverpool sits six points behind Chelsea at the summit, but Jurgen Klopp's side continues to fight through injuries to remain firmly in the mix. After stumbling against Bournemouth and West Ham, the Reds got back on track with a dominating win over Middlesbrough.
Which club will halt the Blues?
Crystal Palace vs. Chelsea — Saturday, 7:30 a.m. ET on NBCSN
Wednesday's victory over Sunderland extended Chelsea's unbeaten run to 10 games in the PL, and now the question remains: which team will be the one to stop Antonio Conte's side?
While the club's wins as of late haven't been overly-impressive, Chelsea holds a six-point lead atop the PL after Arsenal's stumble against Everton on Wednesday. Conte's switch to a three-back system continues to pay dividends for the Blues, who have allowed just two goals in 10 matches.
Meanwhile, Palace has won just once in its last 10 fixtures, as Alan Pardew's side have stumbled to 16th place after a hot start. Since the Eagles last won against Southampton, Palace has fallen to Manchester United and settled for a draw at Hull.
Gunners look to rebound against Citizens
Manchester City vs. Arsenal — Sunday, 11 a.m. ET on NBCSN
With the gap slowly widening at the top of the table, a loser in this weekend's contest could be in a world of trouble. The Gunners need to rebound quickly following their defeat against Everton, and their task against Manchester City doesn't get any easier.
The Citizens came back from their disappointing loss to Leicester with three points against Watford, but Arsene Wenger's side will be gunning for the Light Blues as they meet at the Etihad Stadium. City will still be without top scorer Sergio Aguero and midfielder Fernandinho, both of whom are suspended, which makes Pep Guardiola's task much more difficult.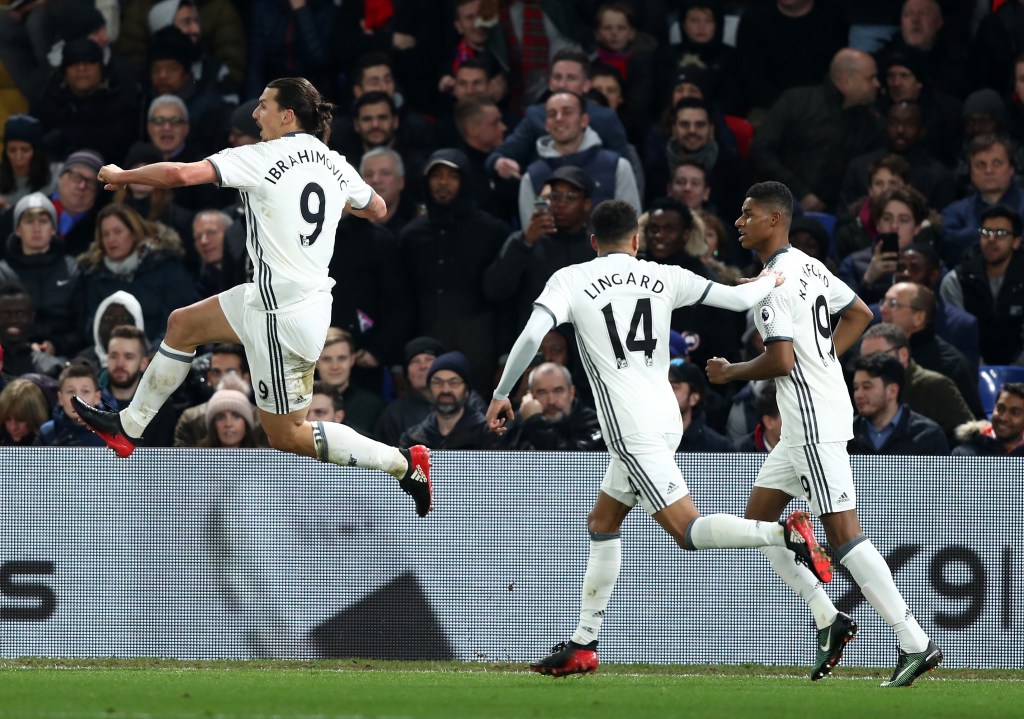 Surprise Baggies meet United
West Bromwich vs. Manchester United — Saturday, 12:30 p.m. ET on NBC
The Baggies could become the West Ham of a season ago after their strong first half of the PL season. While aspirations of replicating Leicester's dream season are likely far-fetched, West Brom will certainly present a challenge for United, who has been up and down in Jose Mourinho's first season.
Despite United's struggles, the Red Devils are unbeaten in seven straight PL matches, giving Mourinho's men a lift in spirits as the critical juncture of the season continues. With Zlatan Ibrahimovic firing once more and Paul Pogba's play improving in the central midfield, United can start to make its way back into the title conversation with a victory at The Hawthorns.
Relegation battle heats up
Middlesbrough vs. Swansea — Saturday, 10 a.m. ET available online
Sunderland vs. Watford — Saturday, 10 a.m. ET on CNBC
With one win in their last six, Middlesbrough has fallen into a rut, while Swansea has struggled mightily in Bob Bradley's short tenure in England.
Meanwhile, Sunderland remain at the bottom of the table through 16 rounds of play but a recent upswing in form gives the Black Cats an opportunity to climb out from last place. Despite losses to Swansea and Chelsea as of late, Sunderland faces a tough task against a Watford side that sits mid-table.
Follow @MattReedFutbol