Liverpool regained the second spot in the Premier League on Tuesday after defeating Stoke City, 4-1, at Anfield.
Stoke held the lead early on but goals from four different contributors helped the Reds get back on pace as the hosts captured a convincing three points against the Potters.
[ MORE: Swansea mulls Bradley sacking after two wins in 11 matches ]
Daniel Sturridge scored less than a minute after entering the pitch for the Reds, also marking his first goal of the PL season in the 70th minute.
[ MORE: Watch full PL match replays ]
The third goal came just prior to the hour mark when Giannelli Imbula scored an own goal. The Stoke defender was forced into a difficult position when Divock Origi's low cross into the path of Sadio Mane was guided goalward by Imbula.
[ MORE: Latest Premier League standings ]
The Potters put up a good fight in the opening half, but Liverpool managed to pull out a pair of finishes in the final 10 minutes of the stanza to take the lead going into the break.
Roberto Firmino smacked a wicked shot off both posts before it trickled over the line in the 44th minute to give the Reds the lead after Adam Lallana scored nine minutes prior.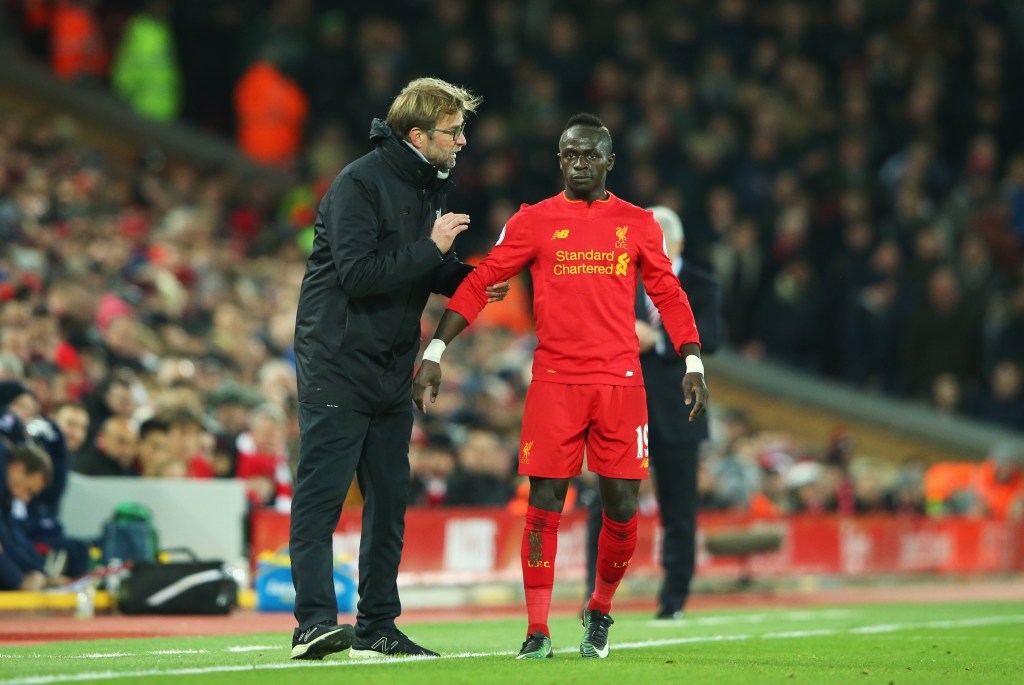 Lallana notched his seventh goal of the season in the 35th minute when the Englishman received the ball from Mane with a tight angle to shoot, before powering his shot past Lee Grant to equalize at 1-1.
While the hosts dominated much of the early opportunities in the match, it was Stoke that took the lead on 12 minutes.
After a well-timed move forward, Jonathan Walters scored the opener by powering his near-post header past goalkeeper Simon Mignolet, despite the Belgian getting a touch to the effort.
Mignolet did his best to avenge the mistake just seven minutes later when the shot-stopper kept Joe Allen off the scoresheet from close range.
[ FOLLOW: All of PST's PL coverage ]
The Reds nearly found an equalizer in the 24th minute when Firmino smashed a shot goalward that was cleared off the line by a stationary Peter Crouch.
Follow @MattReedFutbol