The Premier League had so many memorable moments in 2016.
[ VIDEO: Premier League highlights ] 
Our writers got together to discuss some of their best memories from the past 12 months.
Over to them…
---
Best individual performance by player in Premier League:
Joe Prince-Wright: Some truly incredible displays from Leicester's players over the course of their title win but I remember their 1-0 win against Southampton in the run-in. N'Golo Kante dragged them through on his own. He has taken that form with him to Chelsea.
Nick Mendola: N'Golo Kante, Leicester City and Chelsea. Just generally an absolute machine.
Kyle Bonn: I'm going for a team performance. Has to be Chelsea's 4-0 demolition of Manchester United in October. The fans chanted "You're not special anymore" to Jose Mourinho, who was humiliated by Antonio Conte in his return to his former cub.
Matt Reed: Andy Carroll hat-trick vs. Arsenal (April 2016)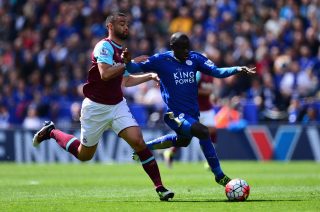 ---
Best game you watched in 2016:
Joe: I would go with Tottenham 2-2 Arsenal in April 2016. The atmosphere was electric at White Hart Lane and both teams were in the title hunt at that point. Harry Kane scored a stunner but 10-man Arsenal snatched a point. High drama and incredibly high quality play.
Nick: Leicester 2-2 West Ham, April 17, 2016; Vardy scores then sees red. Leicester holds the lead with 10 men for almost an hour, only to see West Ham score twice in two minutes — the first a wild penalty — and Leonardo Ulloa nets a penalty of his own in stoppage to seal a point in the midst of all eyes being on Leicester.
Kyle: Bournemouth 4-3 Liverpool, Dec 4., 2016
Matt: Liverpool beats Norwich, 5-4, in Premier League (January 2016)
---
Best coach:
Joe: Claudio Ranieri. What he achieved, and how he achieved it, was career-defining.
Nick: Mauricio Pochettino
Kyle: Has to be Claudio Ranieri. Despite Leicester City's dropoff, he not only led them to a title last season, but has them performing at top level in a historic Champions League campaign.
Matt: Claudio Ranieri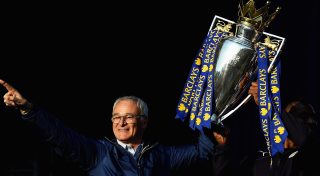 ---
Best player in Premier League:
Joe: I'm going with Alexis Sanchez. Over the course of the past 12 months he has been unstoppable at times. If he had a better striker to combine with in the final third and in the box, they'd both get 20-25 goals per season. A monster for Arsenal.
Nick: N'Golo Kante
Kyle: Like the coach category, this is incredibly difficult because almost all the players who are playing well this season were poor in the second half of last season, and visa versa. Alexis Sanchez would be a good shout, but he struggled down the stretch last year. I'm going to go with Diego Costa, who not only leads the Premier League in goals so far this season, but had a quietly great 2nd half of last year while the rest of his team struggled.
Matt: Sergio Aguero
---
Best Premier League team:
Joe: Leicester City. I know they're struggling now but if we talk about being a total team, then they dominated the first half of 2016. Recent wobbles to be expected after so many highs.
Nick: Chelsea
Kyle: I would put Arsenal here, but they seem to be slightly off the pace this season and faltered in early 2016, so Leicester City wins this by default.
Matt: Leicester City
---
Best prospect in Premier League:
Joe: I think Dele Alli is now a little old to class as a prospect but over the past 12 months he's elevated himself to a new level. In terms of emerging talent, I've been impressed with Mason Holgate at Everton whenever I've seen him. Under Ronald Koeman he could flourish.
Nick: Leroy Sane of Manchester City
Kyle: There are a host of good young players in the Premier League. Dele Alli is just 20, Romelu Lukaku is 22, and so is Eric Dier. But with those guys already having established themselves, and this question focuses on prospects, I will go with Nathan Ake, who is having an amazing season with Bournemouth and established his identity at Watford last year.
Matt: Dele Alli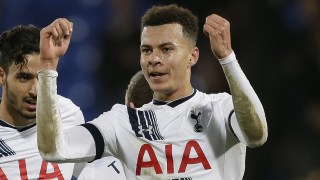 ---
Best goal in Premier League:
Joe: Henrikh Mkhitaryan's amazing back heel scorpion kick against Sunderland on Boxing Day 2016. Yes, he was a yard offside. Still, it was a mind-blowing moment.
Nick: Dele Alli vs. Crystal Palace, Jan. 23
Kyle: Dele Alli vs. Crystal Palace, Jan. 23
Matt: Dele Alli vs. Crystal Palace, Jan. 23
---