After reaching the halfway point of the 2016-17 Premier League, Pro Soccer Talk is handing out its awards over the next few days.
[ MORE: PST's full midseason awards ]
Click on the link above for all of the midseason awards, while below we dish out grades to each PL team based on their performance so far this season.
[ MORE: PL standings  | schedule ] 
Too harsh? Too lenient?
Let us know in the comments section below.
[ LISTEN: The 2 Robbies, Rebecca Lowe, midseason review ] 
---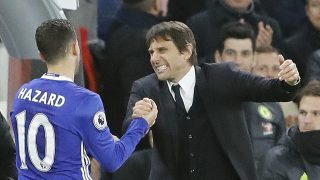 Chelsea: A+
16 wins out of 19 will get you top of the class. Antonio Conte has made a huge impact and Blues are the title favs.
Liverpool: A
Jurgen Klopp's project is gathering steam. Offensively incredible but still question marks in defense. Legit title contenders.
West Brom: B+
Tony Pulis' side have started to score goals by the bucket load. Combined with their tight defense, the Baggies are flying high.
Burnley: B+
Turf Moor is a fortress and it seems like Sean Dyche's side have learned from their PL experience two seasons ago. Great start.
Tottenham Hotspur: B+
Mauricio Pochettino's youngsters are back in the groove after their shock UCL exit. Spurs' star players Kane and Alli back to their best.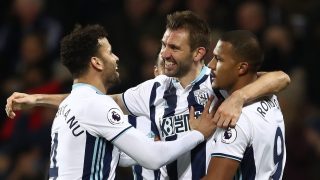 Arsenal: B+
The Gunners are ticking over nicely as we hit halfway. Futures of Arsene Wenger, Sanchez and Ozil up in the air but title contenders.
Manchester United: B
Six-straight wins heading into halfway has confidence high at Old Trafford. Jose Mourinho's stars in Zlatan and Pogba are stepping up.
Bournemouth: B
The Cherries continue to punch above their weight and look like they can finish in the top 10. Great work from Eddie Howe.
Manchester City: B-
Yes, Pep Guardiola's men are still in the title hunt (just) but we all expected a bit more, didn't we? So did Pep. A work in progress.
Everton: C
Toffees have had an up and down start but Ronald Koeman is bringing through youngsters and had a good festive period. Promising.
Watford: C
Walter Mazzarri makes so many changes to his team that its hard to judge them. That said, Hornets started well but are currently in a slump.
Middlesbrough: C
Scoring goals is a massive issue for 'Boro but Aitor Karanka's side are staying solid at the back. They should stay up quite comfortably.
Southampton: C
Europa League exploits (and shock exit) took its toll and Claude Puel is under pressure after a poor festive period. Scoring goals a huge problem.
Stoke City: C-
Everyone expected a lot more from the Potters. Injuries haven't been kind to them but shaky defensive displays hampering Mark Hughes.
Sunderland: D
What did we really expect from the Black Cats? The perennial relegation battlers are fighting away under David Moyes. Get ready for a rally.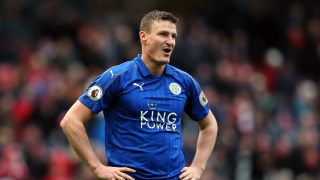 West Ham: D
Exiting Europa League in qualifying set the tone and the move to London Stadium a negative. Bilic's side have recovered well from early struggles.
Hull City: D
Much like Sunderland, what else did we expect? Mike Phelan finally got the job permanently and January transfers are much needed. Hanging in there.
Leicester City: D-
Perhaps the biggest disappointment of the season far. The reigning champs have underwhelmed on the road and UCL has been the priority. Relegation battle.
Crystal Palace: F
Eagles have ditched Pardew for Allardyce and they know they're in a relegation battle. With the quality in their squad, that's shocking. Defensive issues galore.
Swansea City: F
A big fat F for the Swans. Firing two managers by the midway point not a recipe for success. Bob Bradley not given a chance. Paul Clement has a huge challenge.