There are plenty of replays on tap after deadlocks dotted the landscape of the FA Cup's third round.
Six Premier League sides are out, with four more headed for replays. Advancing to the next round are Manchester United, Leicester City, Watford, and Hull City.
West Ham fell to Man City 5-0 on Friday, a result which gives the PL five sides in the next round.
[ MORE: Rating the USMNT roster ]
— Darren Bent and Tom Ince found the back of the net for Derby County when the Rams upended West Brom at the Hawthorns. Matty Phillips scored for the hosts.
— Bournemouth went out, too, at the hands of Shaun Cummings, Steve Morison, Shane Ferguson, and Millwall. USMNT mid Emerson Hyndman got a rare start for the Cherries in the loss.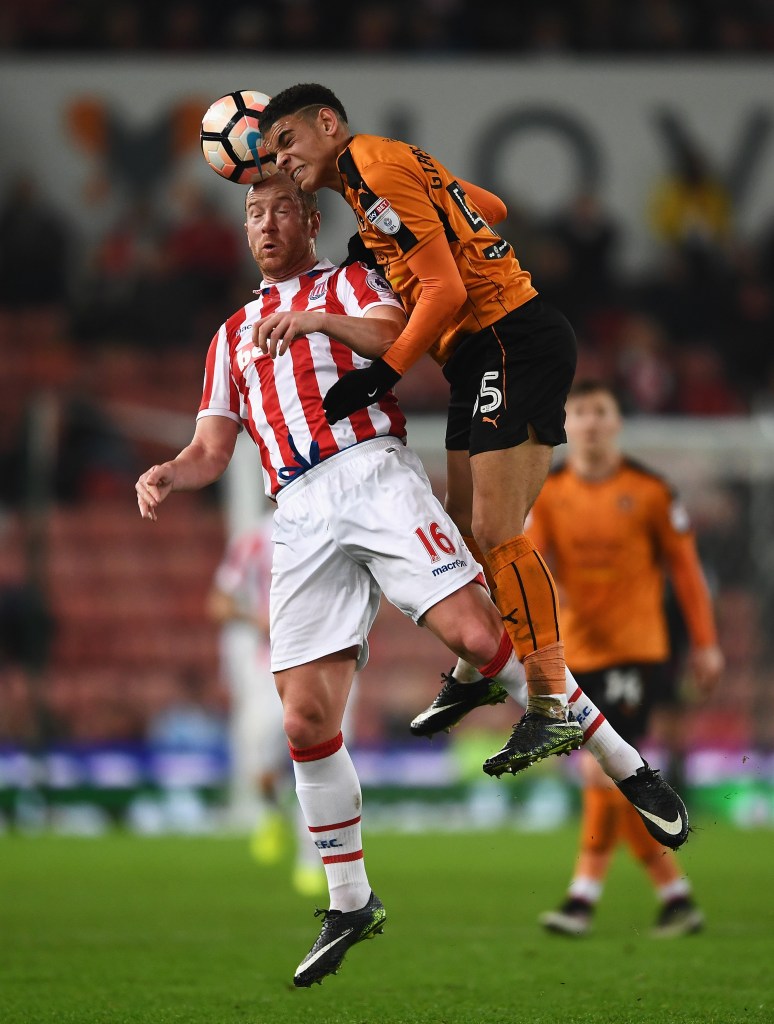 — Stoke City was bounced at home by Wolverhampton, as Helder Costa and Matt Doherty scored for Wolves.
[ MORE: MLS Mock Draft 2017 ]
— Wayne Rooney tied Bobby Charlton's record for most goals as a Manchester United player in a 4-0 beatdown of Reading.
— Ahmed Musa is having a day, scoring twice in five minutes when Leicester City erased a 1-0 deficit at the hands of Everton.
— Hull City topped fellow relegation strugglers Swansea City 2-0. Watford handled Burton Albion by the same score.
— Lincoln City also got a brace, this one from Theo Robinson, as the National League side built a lead at Ipswich Town. Ex-Man Utd man Tom Lawrence twice scored equalizers.
— Burnley and Sunderland finished 0-0, giving the clubs a replay they likely prefer a bit less than a loss. Crystal Palace and Southampton also needs replays after drawing second tier sides.
— Arsenal advanced with a win in the late game behind more Olivier Giroud heroics, and three more sides play Sunday: Liverpool, Chelsea, and Spurs.
FA Cup third round results
West Ham United 0-5 Man City — RECAP
Manchester United 4-0 Reading
Everton 1-2 Leicester City
Ipswich Town 2-2 Lincoln City
Sunderland 0-0 Burnley
Bolton 0-0 Crystal Palace
Norwich City 2-2 Southampton
Queens Park Rangers 1-2 Blackburn
Watford 2-0 Burton Albion
West Brom 1-2 Derby County
Millwall 3-0 Bournemouth
Birmingham City 1-1 Newcastle United
Wigan Athletic 2-0 Nottingham Forest
Bristol City 0-0 Fleetwood Town
Hull City 2-0 Swansea City
Blackpool 0-0 Barnsley
Stoke City 0-2 Wolves
Huddersfield Town 4-0 Port Vale
Brighton 2-0 MK Dons.
Brentford 5-1 Eastleigh
Accrington Stanley 2-1 Luton Town
Wycombe 2-1 Stourbridge
Rotherham 2-3 Oxford United
Barrow 0-2 Rochdale
Sutton United 0-0 AFC Wimbledon
Preston North End 1-2 Arsenal
Sunday fixtures
Cardiff City vs. Fulham — 6:30 a.m. EDT
Liverpool vs. Plymouth Argyle — 8:30 a.m. EDT
Chelsea vs. Peterborough United — 10 a.m. EDT
Middlesbrough vs. Sheffield Weds. — 10 a.m. EDT
Tottenham Hotspur vs. Aston Villa — 11 a.m. EDT
Monday
Cambridge United vs. Leeds United — 2:45 p.m. EDT