FootyHeadlines is back at it again with another potential leak, and this time it's in regards to a possible new U.S. Men's National Team kit.
The website has become well-known for successfully leaking cleats, jerseys and other apparel for both club and international teams in the past.
Now, it appears Nike is prepared to provide the USMNT with a third jersey for the 2017 calendar year.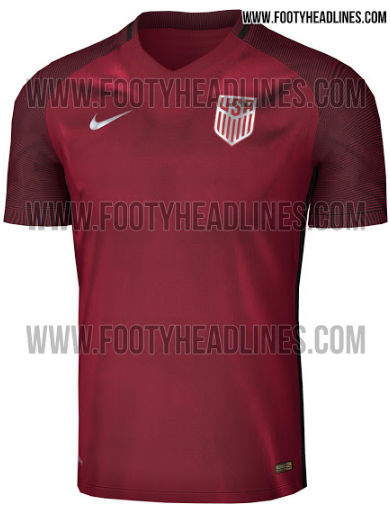 The kit has many of the same aspects to that of the home and away USMNT jersey, with different color shoulders. The crest features a combination of red and chrome, which gives it a natural shine.
Follow @MattReedFutbol