Day 2 of the Round of 16 falls on the UEFA Champions League on Wednesday, after PSG buried Barcelona 4-0 and Benfica edged Borussia Dortmund in Portugal.
[ MORE: PSG-Barca recap | Di Maria gushes ]
Wednesday finds Arsenal in Germany and Napoli at the Bernabeu. The second legs will both be held on Wednesday, March 8.
Bayern Munich vs. Arsenal
How they got here: Arsenal edged PSG for the top spot in Group A, while Group B Bayern lost to Atletico Madrid and Rostov in finishing second.
History: Traded results in last season's group stage, though Bayern walloped Arsenal 5-1 at the Allianz Arena. Bayern has won five, drawn two, and lost thrice against the Gunners this century.
The plot: Arsenal has made the Round of 16 in 11 straight seasons but hasn't earned a quarterfinal berth since 2009-10. Bayern won in 2012-13, and is bidding to win Carlo Ancelotti a UCL title with his third club (AC Milan, Real Madrid).
The subplot: Germany and Bayern legend Philipp Lahm is retiring after the season and the club would be overjoyed to put him out on top; Meanwhile Arsenal is sticking with No. 2 goalkeeper David Ospina over Petr Cech.
---
Real Madrid vs. Napoli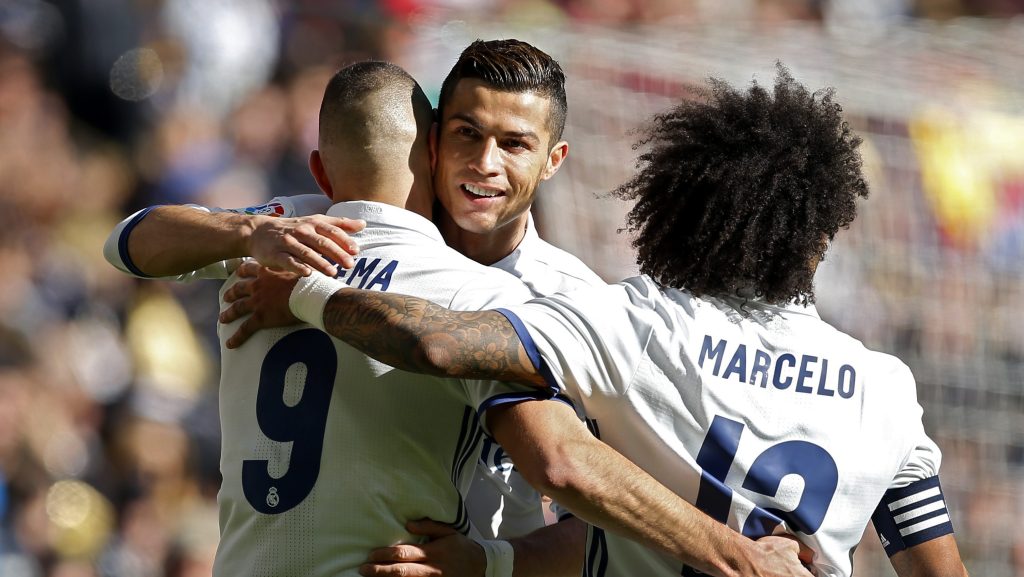 How they got here: Madrid drew three matches and finished behind Borussia Dortmund in Group F. Napoli edged Benfica to win Group B.
History: Real defeated Napoli 3-1 over two legs in the 1987-88 European Cup.
The plot: Real is looking to become the first time since mid-1970s Bayern Munich to win three European Cups inside of five seasons (Bayern won three-straight), while Napoli is looking to assert itself in Europe with a first big title since the 1988-89 UEFA Cup.
The subplot: Real is one of four Spanish clubs left in the tournament, and will hope to restore some pride after Barca was waxed by PSG; Napoli hasn't lost in 18 matches stretching into late October, and will feel ripe to upset the champions.