Darren Eales needs to get himself some game time.
Atlanta United's president hasn't watched his side play a league match yet, and it's a solid 17 months since he left Tottenham Hotspur to help Arthur Blank start his MLS expansion team.
Even training gets Eales a touch emotional.
[ MORE: High praise for Yedlin ]
"Last Thursday in practice, I was welling up to see the guys in Atlanta training tops with Tata coaching them," Eales told PST earlier this month. "I've had over two years without any games. I hadn't experienced the highs and lows of why we're all in this game. Come the fifth of March, it's going to be a quite an emotional time."
Not just for Eales, but for an Atlanta market which has proven quite rabid for the sport. United has sold almost 30,000 season tickets, a record for an expansion team.
The excitement isn't simply a matter of a shiny new toy for sports fans in Georgia. Eales, along with technical director Carlos Bocanegra and manager Tata Martino, have constructed what, at least on paper, could be a monster.
There's the Designated Player trio of Miguel Almiron, Josef Martinez, and Hector Villalba, young guys Miles Robinson and Andrew Carleton, MLS mainstays Michael Parkhurst and Tyrone Mears, and Chilean veteran Carlos Carmona.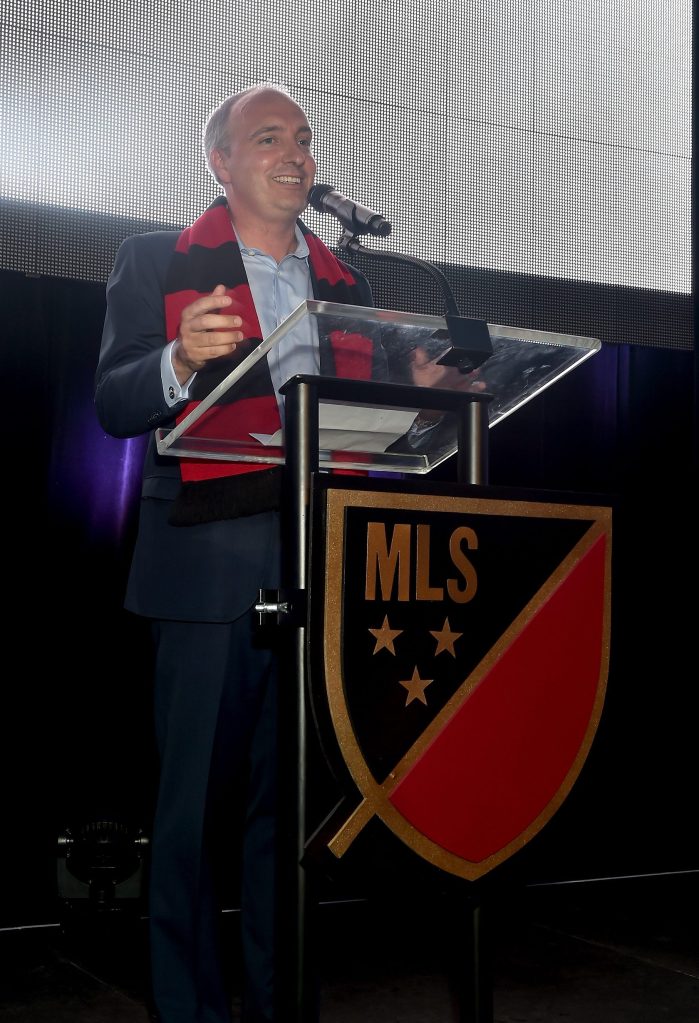 None of those assets were there when Eales, 44, bought into owner Arthur Blank's vision in September 2014. And that's what gave the gig its allure.
[ MORE: Wenger treatment "unacceptable," says Pep ]
"You talk about soccer being a global game, and it's very rare you get a chance to start a whole new club from scratch," Eales said. "To do it with an owner like Arthur Blank who is committed to the City of Atlanta, committed to the community, and committed to a winning team just made it an opportunity I couldn't pass up."
Eales wasn't a stranger to America, a former Ivy League Player of the Year from his playing days at Brown University. He later went home to England where he became a director at West Bromwich Albion en route to his executive job at White Hart Lane.
So, yes, the acumen is there. And Eales' admiration for MLS is a lot higher than many American critics suspect.
"I dealt with MLS from the other side of the fence with Robbie Keane to LA, Jermain Defoe to Toronto, and Clint Dempsey to Seattle," Eales said. "Fresh perspective when you come from the outside, you look at how teams have built their teams and you can look at it with a fresh pair of eyes.
"The one thing I was clear on from the start, was I felt MLS, globally outside of America, it almost gets more respect from other countries than it does in America. I've seen that with players like Simon Dawkins. When I was at Tottenham, we loaned him to San Jose, he developed as a player and we were able to sell him off to Derby. It's a global league, the standard of football is getting better all the time. I really felt the time was right where you could try to get players in their prime and sell it to them as career development, not a dead end."
Blank contacted Eales, and convinced him that Atlanta United wasn't a vanity play. The soccer team wasn't going to be the Atlanta Falcons' "little brother", but a major part of the community.
Plus, time was on their side.
[ MORE: UCL Tuesday preview ]
"Building a roster, putting in the academy, building a training ground, an affiliation with the Charleston Battery, all of these things can't happen overnight," Eales said. "There's been a lot of thoughts and strategy that's gone into building the roster."
Not to mention time zones, travel, surfaces, calendar, salary cap, the popularity of other leagues… Eales wanted to find a technical director with both positive vision and MLS wisdom. Enter Carlos Bocanegra, the USMNT captain who had started and finished his playing career in MLS before performing well overseas with Fulham, Rangers, and Rennes.
"What I didn't want to do was come in from the Premier League and say, 'Everything European is the way we should do it and Americans don't know anything about soccer.' Clearly that's not the case and I knew that."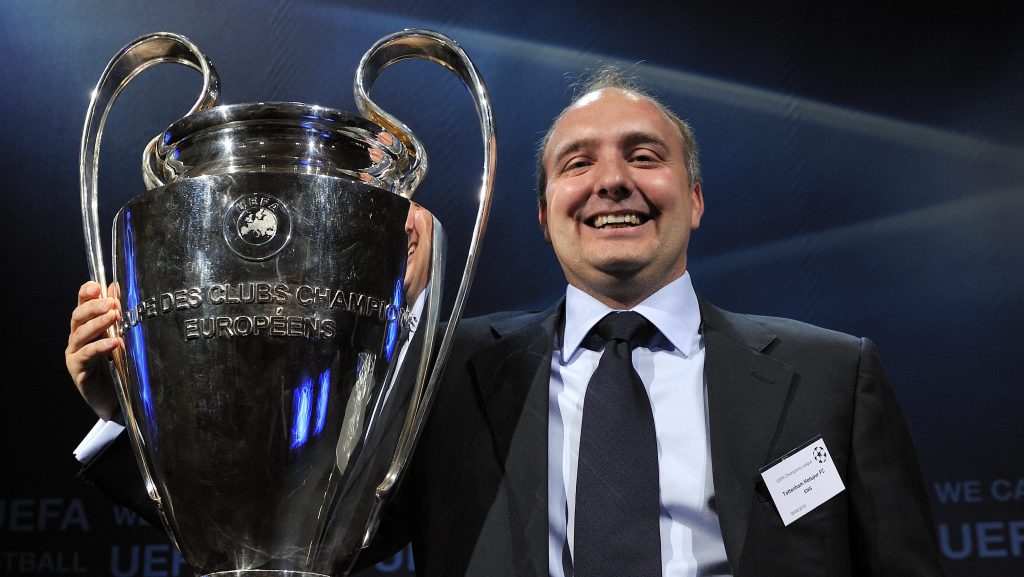 Eales said Bocanegra is a good friend in addition to the perfect man for the job. He added that both men didn't take long to embrace the city, and that the Falcons' run to the Super Bowl didn't hurt sports fever in the Peach State.
Now Georgia will turn its attention to the red and black of Atlanta United, a team brimming with talent and experience. One of the early bets for Eales and Bocanegra was that it wouldn't be about older big names. When asked about the successes of Sebastian Giovinco at Toronto and Nicolas Lodeiro in Seattle, Eales almost bristles at the thought that the moves inspired him. Young and fast was already entrenched in his model.
[ MORE: Clattenburg's PL time not over ]
"It's been a long time planning," Eales said. "We were already going down this model. Lodeiro has been fantastic in Seattle and Giovinco is by far and away the best player in the league. He was that first one where someone was taken not over 30 and it showed, despite what the Italian national team manager said at the time, you could come here, play your game and get your career back on track.
"We felt we could go even further was to get those younger players. We've got Miguel at 22, Hector at 22, and Josef at 23. You'll see increasingly now it will be a chance for us as a whole league to bring in top players and get bigger and better, year on year."
While Eales has not had the fun of match day and won't really have that experience until March 5's visit from the Red Bulls, he's had fun keeping an eye on his last two Premier League clubs and their top half success.
"I have to laugh because I still talk to a lot of my colleagues back at Tottenham and when they say 'We're doing well since you left' I tell them it's all about building the foundation," Eales said.
"Chelsea have had a great season but Tottenham with the young squad they've got and the manager they've got in Mauricio Pochettino, they are going to be titlists in the near future. And West Brom, I love West Brom. It's a great family club and it's really exciting to see them solid in the top half of the table. It's a testament to the guys, Tony Pulis and the team, how they built with a plan year on year to become a solid Premier League club. They have a strategy and they stuck to it."
So, too, does Eales and United. The roster he's assembled and his legendary manager combine to give the look of an instant playoff contender.
Yet Eales, like MLS, is going to have to see it. The difference is that United's president already believes it. Bring on the chills.