Major League Soccer begins its 22nd season on Friday when Portland hosts one of the league's two new squads: Minnesota United.
United as expansion teams and in nickname, Minnesota and Atlanta United are the shiny new toys for MLS fans (even if the former has a strong history in another league, the NASL).
[ MORE: Atlanta United architect Eales talks club ]
The focus will definitely be on the new boys this weekend, though the bevy of new players in the league will put a glimmer on most of the matches.
Also on tap? A crazy early litmus test for two of the top teams in the West. Here's one line for each of the 10 matches on Opening Weekend.
Portland Timbers vs. Minnesota United — 9:30 p.m. EDT Friday
Minnesota's welcome to MLS happens in one of the rowdiest joints in all the land, as Caleb Porter and the Timbers attempt to get some of the egg of their playoff-less face.
Columbus Crew vs. Chicago Fire — 2 p.m. EDT Saturday
The league's other major disappointment last season, Columbus, hopes that the widely-expected resurrection of Chicago under striker Nemanja Nikolic and midfielder Dax McCarty needs a few weeks to take shape.
LA Galaxy vs. FC Dallas — 4 p.m. EDT Saturday
Romain Alessandrini and the new-look Galaxy hope the home crowd helps LA to a win over last season's powerful Supporters' Shield winners.
Real Salt Lake vs. Toronto FC — 4:30 p.m. EDT Saturday
The MLS Cup finalists begin on the road at Rio Tinto, where Jozy Altidore, Sebastian Giovinco, and Michael Bradley lead TFC against a renewed RSL.
Colorado Rapids vs. New England Revolution — 6 p.m. EDT Saturday
The Rapids posted one of the best defensive performances in MLS history last season, and will aim to prove it no fluke against a New England side which could be a beast or a bust under Jay Heaps.
DC United vs. Sporting KC — 7 p.m. EDT Saturday
Perhaps no club finished the regular season as hot as Patrick Nyarko and DC, and they'll be the first to test Gelso Fernandes and deep SKC.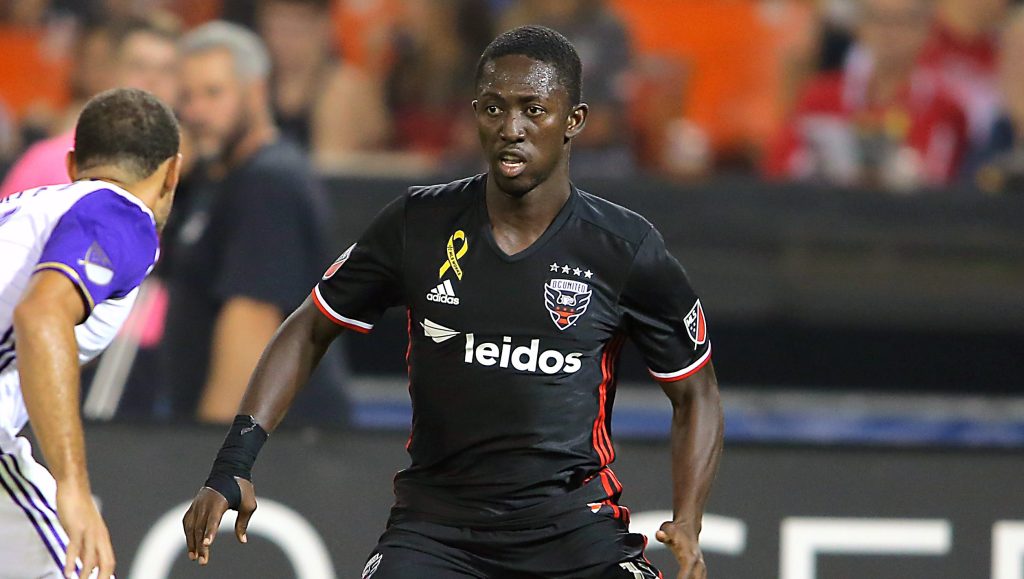 Houston Dynamo vs. Seattle Sounders — 8:30 p.m. EDT Saturday
Wilmer Cabrera has a flashy Honduran pair in Romell Quioto and Alberth Elis, and they'll attempt to break down the champs' defense.
San Jose Earthquakes vs. Montreal Impact — 10 p.m. EDT Saturday
One of the longest road trips in MLS pits the steady Impact against a Quakes side with more questions than answers in its XI.
Orlando City SC vs. New York City FC — 5 p.m. EDT Sunday
Now with two each seasons under their belts, Orlando and New York City hope to get their seasons started the right way as OCSC manager Jason Kreis faces his former side.
Atlanta United FC vs. New York Red Bulls — 7:30 p.m. EDT Sunday
ATL UTD makes its much-anticipated debut against an RBNY side which will have played a late CONCACAF Champions League match in Vancouver on Thursday night.
Vancouver Whitecaps vs. Philadelphia Union — 9:30 p.m. EDT Sunday
The 'Caps will hope their depth and home field is enough to deal with two matches in four days, as Philadelphia continues the Earnie Stewart revolution.