Pep Guardiola's first season in-charge at Manchester City wasn't always easy, but in the end the Spanish manager guided his side to a top-four finish and a spot in the UEFA Champions League.
[ MORE: Chelsea crowned champions, but more glory on club's mind ]
One of the players concentrated at the heart of his side's success was midfielder Fernandinho, who along with Guardiola, had his share of ups and downs during the Premier League season.
As someone not often associated with flashy play or beautiful goals, it's easy for the Brazilian veteran to get lost in the mix at times, however, it was his solid play in front of the City back line that helped stabilize the club's midfield throughout the 2016/17 campaign and since his arrival in 2013.
[ MORE: Stan Kroenke releases statement regarding Arsenal ]
PST had the opportunity to catch up recently with Fernandinho, where the Brazilian discussed the Premier League season, qualifying for next season's Champions League and much more.
Fernandinho and his English side will take some time off over the next few months before gearing up for the 2017/18 season in August. Man City will take part in the fifth annual International Champions Cup in July, and Guardiola's group will play three matches across the United States against crosstown rivals Manchester United, Real Madrid and Tottenham.
The 32-year-old finished his season strong, even closing out City's PL finale against Watford on Championship Sunday with a goal of his own, but it wasn't always smooth sailing.
Just after the transition to 2017, Fernandinho was handed a four-match suspension by the FA for serious foul play during a match against Burnley, but it was that experience, among others, that helped Fernandinho improve under Guardiola.
"Personally it was good because I have been playing a few different positions and learning a lot of things with him [Pep]," Fernandinho told PST. "I am happy with that. Finishing the season playing like this is good because I improved myself during the year after having a tough moment where I was suspended for several games.
"That's why it was good for me. I learned a lot and it's going to be giving me more experience with my football and I hope I can put my stamp on the game and help my teammates win as much as possible."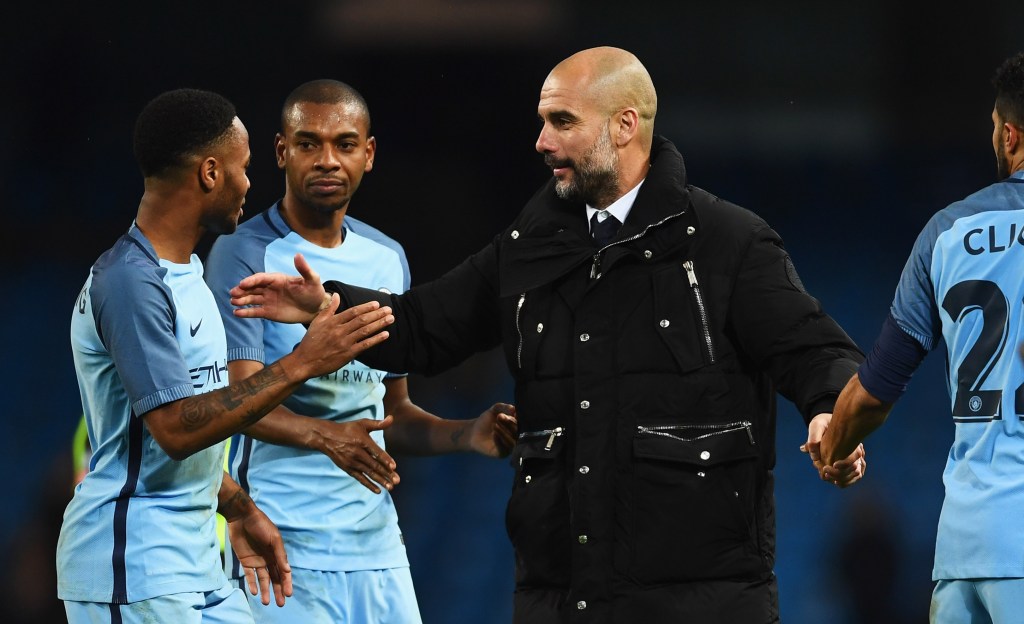 This season was one of finding rhythm for many teams throughout the PL, especially for those with new high-profile managers like Antonio Conte, Jose Mourinho and Ronald Koeman taking over new positions in England. However, it was Guardiola's move to the Etihad Stadium that was easily the most noted and carefully-watched from day one.
The former Barcelona boss has always been watched — mostly because of his success while with the Spanish giants and with Bundesliga power Bayern Munich — and even though it wasn't always easy for the Citizens with their new manager there were certainly signs of momentum as the season progressed.
"We just needed a little bit of time to know the players and for the players to know him," Fernandinho said. "He had a new style of play and sometimes it's not easy to adjust so quickly. It's takes a bit of time. But I think we improved a lot since the beginning of the year, the beginning of the season. For sure for the next season it's going to be completely different and much better."
One area that Fernandinho and his side will need to improve upon next season is the team's home form, which the midfielder also noted.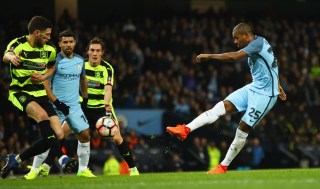 While the Citizens posted 11 victories at the Etihad in 2016/17, Guardiola's group mustered up seven draws, dropping 14 crucial points in the title race.
That's something Fernandinho says must change next season.
"We solved some of our problems and we improved a bit on what we have to do, but of course we drew so many games, especially at home, and we lost so many points at home," the Brazilian told PST. "Since the beginning we tried to play good football. We tried to make it attractive football, but sometimes that's not possible. I think the way we finished the league this year was okay. For next year, for the next season, we are going to definitely be better than this year."
The PL has proven be one of the toughest leagues to compete in for decades, making City's recent success and consistency so impressive, even prior to Guardiola's takeover.
[ MORE: Watch full PL match replays ]
Guardiola's first season in charge with the Citizens marked the seventh straight year in which the team has finished inside the top-four of England's top flight, while the club has also qualified for the UCL for the seventh consecutive season after not having reached the competition prior to the 2011/12 campaign.
[ FOLLOW: All of PST's PL coverage ]
For Fernandinho, although there may be disappointment for not winning the league, Man City is pleased with its success given the level of competition that the club faces on a week in and week out basis in the PL.
"It's important because we've got many good teams in England and we fought great players and of course it's four positions that go through to qualify for Champions League," Fernandinho said. "It's not easy. We are happy for that to secure third place and we're going to try to do our best to finish better than we finished this year in Champions League as well.
"We have to be proud because the Premier League isn't easy to finish in the top four. We play against good players and good teams, so we have to be proud to play in the Champions League every year."
Follow @MattReedFutbol