The 2016-17 Premier League season is now over and it is time to look back at how all 20 teams fared over the course of the campaign.
[ MORE: Full 2016-17 season reviews ] 
Below you will find the second half of the PL analyzed (Manchester United to West Ham United), with the first half ably handled by Joe Prince-Wright this morning.
Plus, click on the link above to follow all of ProSoccerTalk's reviews of the 2016-17 season.
Let's get to it.
---
Manchester United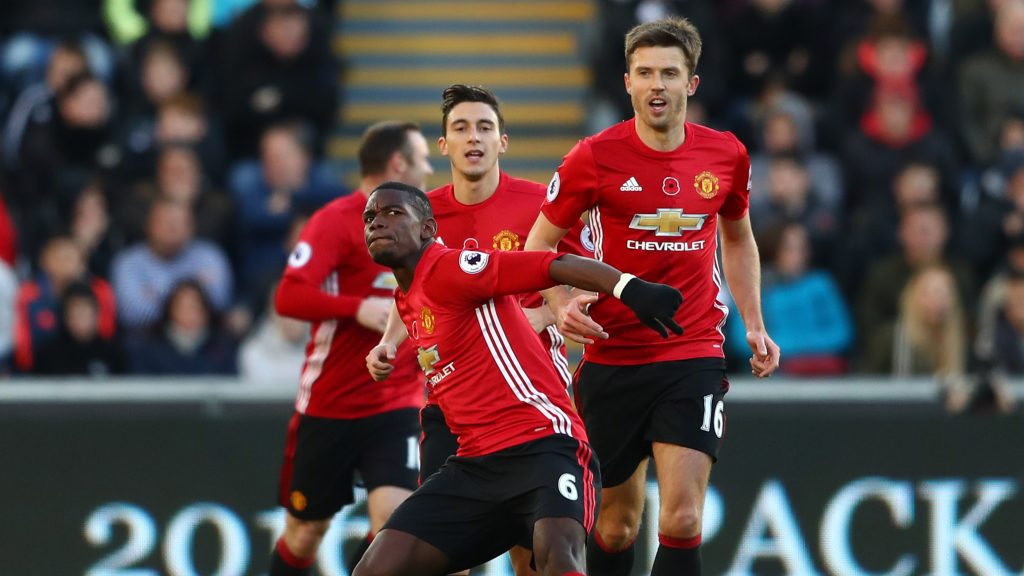 Final position: 6th (Europa League group stage)
Star man: Paul Pogba — It's clear that he'll never justify his price tag to some critics, but once he found his footing in late Fall there was no turning back for one of the most complete players in the world. Only David De Gea played more minutes for the Red Devils.
The Gaffer: Jose Mourinho — There were typical odd Mourinho moments, and his fixture congestion talk was tiresome, but all-in-all he navigated the Europa League all the way to the final despite an absurd rash of injuries to defenders and long absences for Zlatan Ibrahimovic, Juan Mata, and Paul Pogba amongst others.
Mark out of 10: 6/10 – Sixth is no prize for Manchester United, but a win on Wednesday against Ajax may bump this mark up to 7 (perhaps 8 given the injuries).
Season summed up in a word: Patience.
---
Middlesbrough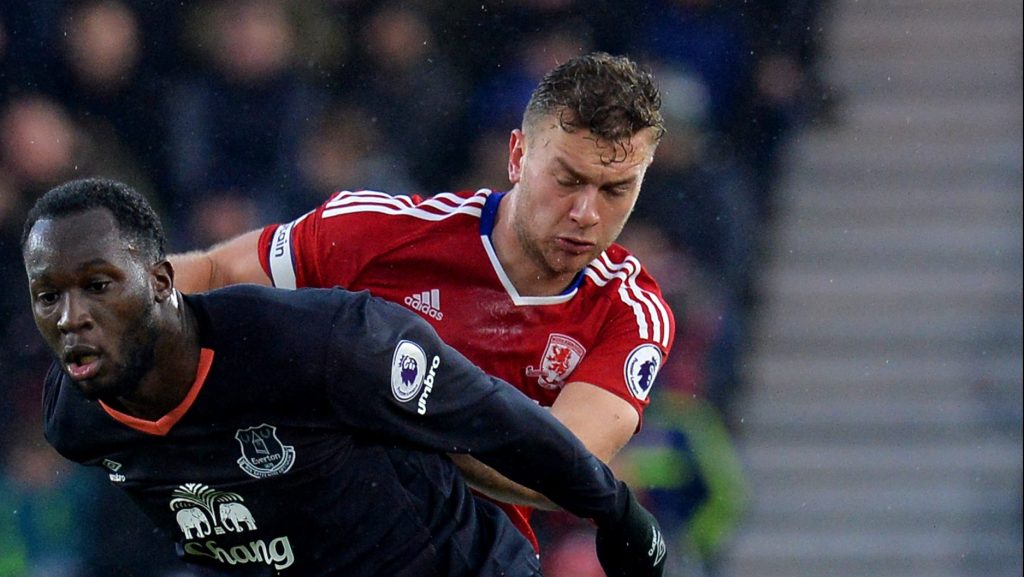 Final position: 19th (Relegated)
Star man: Ben Gibson — The 24-year-old defender played all 3420 Premier League minutes for Boro, and was the most consistent performer on a team that defended like a top half side.
The Gaffer: Aitor Karanka / Steve Agnew — Karanka has a right to feel a bit hard done-by after leading Boro to the Premier League, but he couldn't orchestrate goals and that is what doomed the Smoggies down to the Championship.
Mark out of 10: 4/10 – Even with relegation, Boro didn't embarrass itself like their Northeast neighbors Sunderland.
Season summed up in a word: Inoffensive.
---
Southampton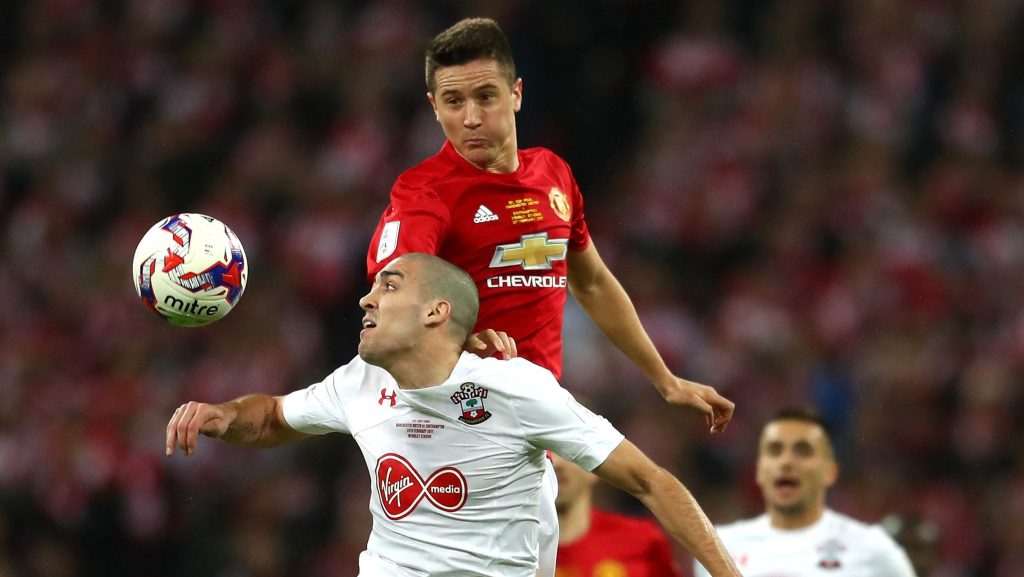 Final position: 8th
Star man: Oriol Romeu — The hard-nosed tackler with an eye for the smart pass showed us what Barcelona and Chelsea saw in the center midfielder.
The Gaffer: Claude Puel — Not back in Europe, and that's a disappointment, and seems destined to start next season somewhere else. Is that fair for a League Cup final campaign, one that probably deserved better than a loss?
Mark out of 10: 6/10 – An injury to stellar center back Virgil Van Dijk is likely what kept them from contending with Everton for seventh place. Their Europa League return was decent, and Puel (or whoever) will need to boost the club back into the Top Seven discussion early if he wants to stick around St. Mary's.
Season summed up in a word: Acceptable.
---
Stoke City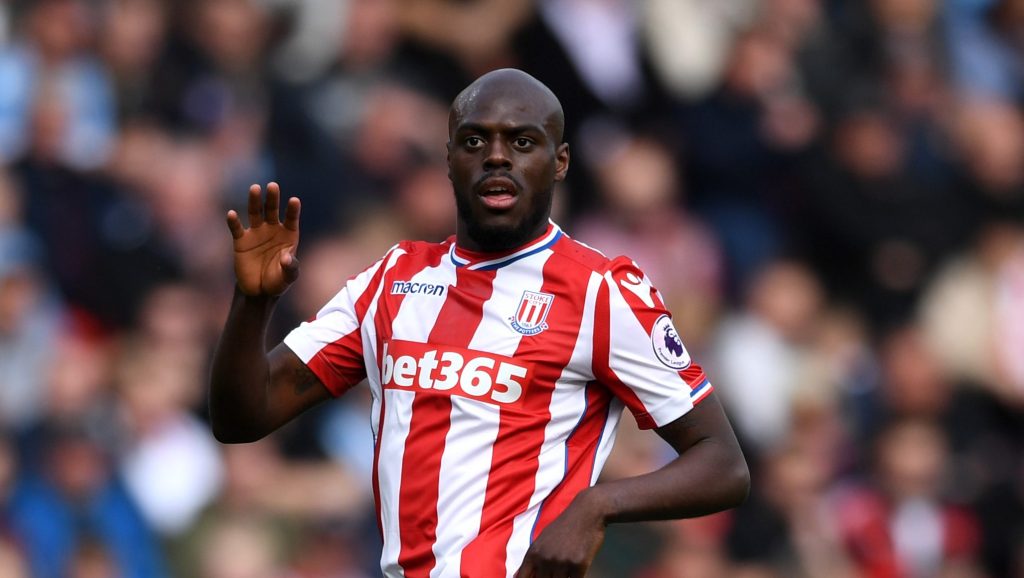 Final position: 13th
Star man: Bruno Martins Indi — The Dutchman was a beast in the back for Stoke, but heads back to Porto this summer unless Mark Hughes can work a sale.
The Gaffer: Mark Hughes — An injury to Geoff Cameron hampered their season, but the Potters stumbled too much given their talent.
Mark out of 10: 3/10 –  There's a difference between leveling off and dropping off, and Stoke massively underachieved when it comes to taking any sort of step forward.
Season summed up in a word: Underwhelming
---
Sunderland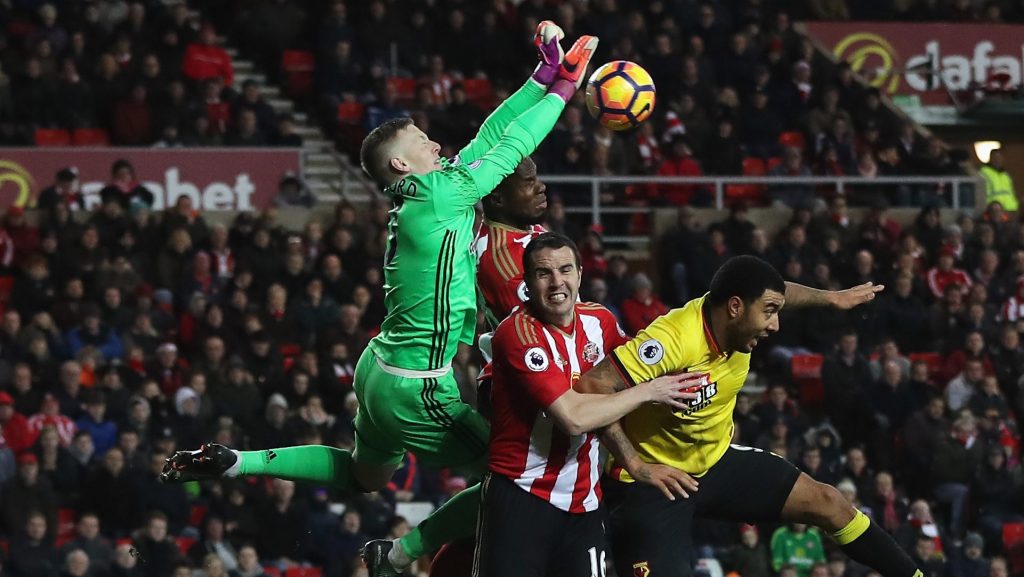 Final position: 20th (Relegated)
Star man: Jordan Pickford — The young backstop won't be long for the Stadium of Light.
The Gaffer: David Moyes — From word one the Scottish boss said his club wasn't good enough for the league, which sure didn't help them en route to relegation. Oddly enough, he could've been the right man to lead an undermanned rebound to the Championship. Instead, he's resigned.
Mark out of 10: 1/10 – There was nothing to like from the Northeast, but Jermain Defoe, Didier N'Dong, and Pickford were bright spots.
Season summed up in a word: Moribund.
---
Swansea City
Final position: 15th
Star man: Gylfi Sigurdsson — The Icelandic star is simply the reason Swans stayed alive long enough to see their season rescued by Clement and Co.
The Gaffer: Francesco Guidolin / Bob Bradley / Paul Clement — Not one of these men were given enough talent to keep the team in the Premier League, so credit to Clement for getting it done.
Mark out of 10: 3/10 – Selling Ashley Williams and not adequately replacing him as a leader or center back could go down as the worst move in a long time.
Season summed up in a word: Fortunate.
---
Tottenham Hotspur
Final position: 2nd (Champions League group stage)
Star man: Harry Kane — Two Golden Boots before he's turned 24, and the latest Englishman to have a deserved comparison to Alan Shearer.
The Gaffer: Mauricio Pochettino — He's one of the best managers in the world, and Spurs are fortunate to have him.
Mark out of 10: 10/10 – From the development of Dele Alli to the steadiness of their back line, Spurs could be the next dynastic club in the Premier League.
Season summed up in a word: Precipice.
---
Watford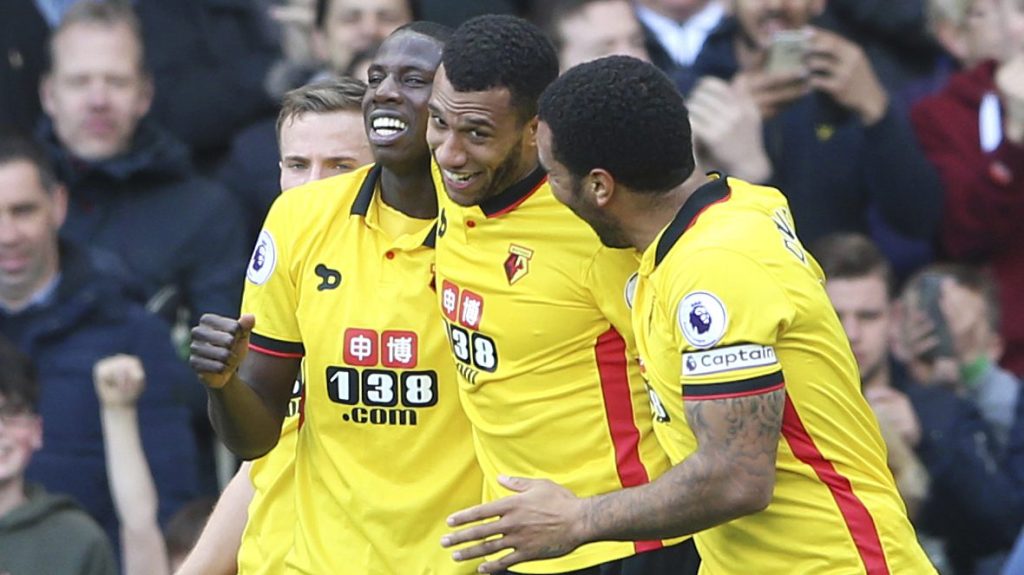 Final position: 17th
Star man: Etienne Capoue — Impressed in possession and finishing touch. In some ways he may be like Gylfi Sigurdsson as a player best suited to stand out on a lesser squad than contribute on a well-oiled machine.
The Gaffer: Walter Mazzarri — Like Quique Flores, another Watford manager sent packing by an impatient brand.
Mark out of 10: 6/10 – Avoided the other end of the yo-yo worry.
Season summed up in a word: Alive.
---
West Bromwich Albion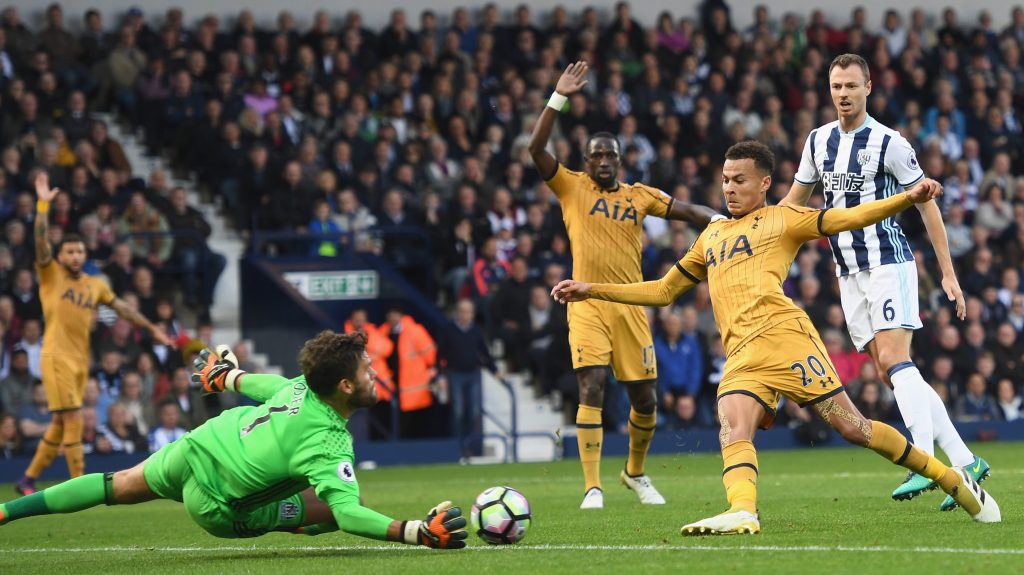 Final position: 10th
Star man: Ben Foster — Saved points for the Baggies on so many occasions.
The Gaffer: Tony Pulis — Yes he was in the running to be Premier League Manager of the Year, but that feels a bit hollow, like honoring a domestic mainstay for talking down his club's chances and then keeping them from the drop. At some point, like with Stoke, stagnation makes staying alive less impressive.
Mark out of 10: 6/10 – Gareth McAuley, Jonny Evans, and Foster helped defend to the death, but the club dropped off a cliff.
Season summed up in a word: Sated.
---
West Ham United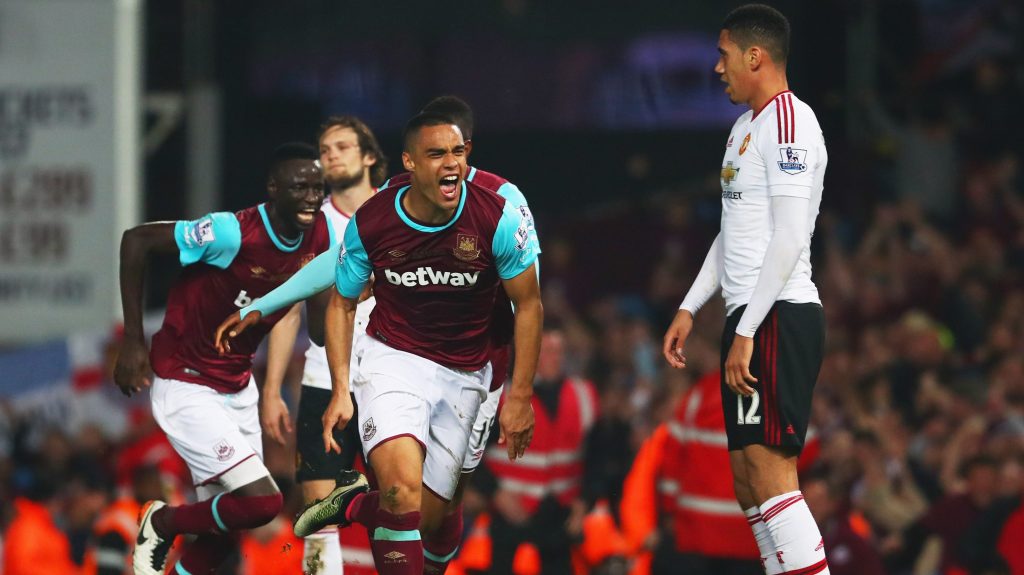 Final position: 11th
Star man: Winston Reid — The New Zealand captain was a steady presence in a tumultuous season.
The Gaffer: Slaven Bilic — Given the club's massive aims, this season will be combed through in a fine manner. But the Dimitri Payet saga clobbered the team after the Frenchman welched on his commitment to the club. Bilic deserves another chance.
Mark out of 10: 5/10 – The chairman will want more than this, and he has to get it early this Fall.
Season summed up in a word: Wobbly.
---