Sometimes the moment that defines a Premier League team's season is a turning point. Other times it's a wonderful goal or a horrific mistake while others find that moment off the field.
Sometimes, that moment is easy to select  — See: City, Leicester — while others aren't so simple.
[ MORE: Full 2016-17 season reviews ] 
Arsenal – They fooled us again, you know? Arsenal ran through the Premier League following an Opening Day loss to Liverpool, not seeing another 'L' until a Dec. 13 loss at Everton. That one could count as a moment, but we'll choose the following match. Raheem Sterling finished a classy Kevin De Bruyne pass to give the Gunners' two losses in a row, and Arsenal wouldn't beat a PL contender until toppling injury-hit Manchester United on May 7.
Bournemouth – Eddie Howe's bunch were winless in seven and trending downward when it arrived at Old Trafford on March 5. Marcos Rojo put United ahead in the 22nd and ex-Red Devil forward Josh King leveled via penalty in the 40th. The Cherries seemed doomed when Andrew Surman was sent off in the 45th, but somehow held on to grab a point (A missed Zlatan Ibrahimovic penalty didn't help things). Bournemouth won its next two, then drew Liverpool and Southampton en route to a top half finish.
Burnley – The Clarets can thank Mike Dean for their signature moment, a 1-0 win via a handled Sam Vokes effort that moved Burnley into ninth place in the league. Ninth place for little old Burnley. Sean Dyche's club would stay up. Now where will it go?
Chelsea – The Blues led the Premier League after August, but had dropped to eighth by the end of September. By the start of November, Chelsea sat fourth in the table. Everton arrived at Stamford Bridge, and the Blues absolutely throttled the Merseyside club. Eden Hazard scored twice, the first moments before Marcos Alonso made it 3-0, and both Diego Costa and Pedro had also scored before the match was through. 5-0 spelled the fifth-straight win, and the Blues went on to win a historic 13-straight PL games.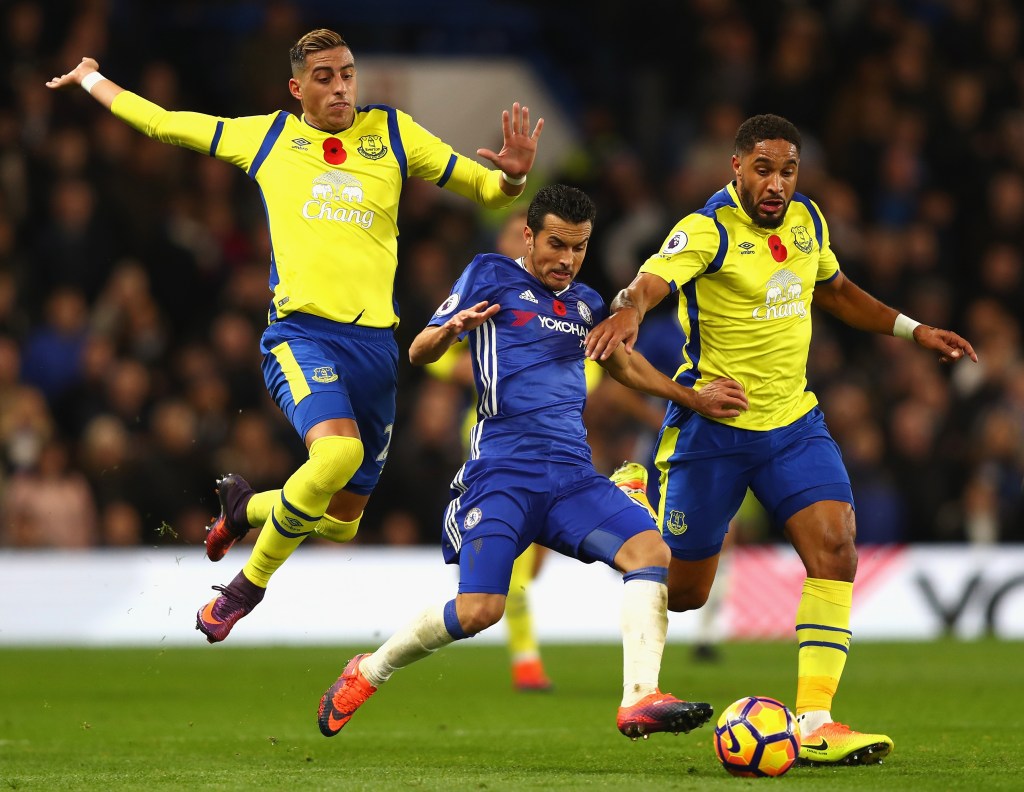 Crystal Palace – This one's pretty easy. With respect to Sam Allardyce's record of not being relegated as a manager, Palace opened the vaults to buy Patrick Van Aanholt and Luka Milivojevic, also scooping Mamadou Sakho on loan from Liverpool. The club was already talented in attack, so the January window was the "moment of the season" for Palace.
Everton – It was a season, or at least half-season, of "so close" for Ronald Koeman's men. It didn't get much clearer than the match that followed the Toffees' second loss in the Merseyside Derby. Everton looked set for a rebound and a win at Old Trafford when Ashley Williams' handled Luke Shaw's stoppage time shot to allow Zlatan Ibrahimovic a penalty kick that stole a point for the Red Devils.
Hull City – Unsure if this counts as "the season", but Steve Bruce quitting the club three weeks before the season because of a lack of transfer ambition (amongst other things) spelled doom for the club far before Marco Silva nearly saved their season.
Leicester City – Firing Claudio Ranieri was a massive risk. The Foxes had posted the most remarkable season in world soccer less than a year before cutting ties with the Italian. While some — like me — would argue that transfer pick-up Wilfred Ndidi was the real reason for the turnaround, it also coincided with the managerial change.
Liverpool – The Reds had a knack for playing like results were expected against lesser lights, and late conceded goals are easy to find when reviewing their season (See Swansea below). It happened against powerful Manchester United, but it also happened against Sunderland. Jermain Defoe scored the second goal of his brace in the 84th minute to cost the Black Cats two points… again.
Manchester City – Pep Guardiola led City to six-straight PL wins at the start of the season, but could only watch as Mauricio Pochettino and Spurs bettered him 2-0 at White Hart Lane to drop City to 6-1. It was one of just six losses on the season, five of which came away from the Etihad Stadium. That away form didn't impress Guardiola, and it didn't help City chase the title.
Manchester United – While their moment may still be coming in the form of Wednesday's Europa League Final against Ajax, we'll go with Jose Mourinho's first tournament win with United: the EFL Cup Final. NBC analyst Robbie Earle often talks about good teams needing to find a way to win when they aren't at their best, and United did it at Wembley. It could be a harbinger of what's to come.
Middlesbrough – Boro went to West Brom on Aug. 28, unbeaten in a pair of PL matches. It remained unbeaten following the 0-0 draw, but the zero on its side of the scoreboard was extra significant for one reason: It was the first of a whopping 19 times that the Smoggies were kept off the scoreboard, including seven scoreless draws.
Southampton – Most of these moments are related to Premier League play, but the perfect summation of Saints' up-and-down season may be the EFL Cup Final. Many believe Saints were the better side that day, only to fall short. The same can be said for their Europa League campaign. But results matter, and Saints didn't make it back to Europe via either route.
Stoke City – Mark Hughes' bunch suffered through a slow start to the season, going winless in seven matches. And every time the Potters started to build a head of steam, it would find a hiccup like this 1-0 home loss to Bournemouth. But let's not dwell on the negative, instead focusing on Stoke's vibrant fan base, and Peter Crouch giving his jersey to a man in a Speedo.
Sunderland – The Black Cats managed to take multiple steps back for every step forward, so it's fitting that we mark the 4-0 loss at home to Southampton on Feb. 11. It followed a 4-0 win against old manager Sam Allardyce and Crystal Palace and a scoreless draw against Spurs. Sunderland was battered by a pair Manolo Gabbiadini goals, and the loss started a run that saw the Black Cats manage points in a whopping three of its 14 remaining matches.
Swansea City – Swans could've crumbled after tossing aside a 2-0 lead to Liverpool at Anfield on Jan. 21, but Gylfi Sigurdsson's 74th minute goal started one of two winning runs that saved its Premier League status. Swans had never won in league play at Anfield, and Paul Clement had a result on which to hang his hat.
Tottenham Hotspur – Spurs lost just four Premier League matches this season, and responded to each with a PL win. Three of those were blowouts, and the fourth was a 2-1 May win over Manchester United. One of those bounce backs happened to be two weeks after a road loss to Liverpool and three days after Spurs were bounced from the Champions League by Genk, as Harry Kane scored one of his four season hat trick and Dele Alli also scored in a 4-0 demolition of Stoke City.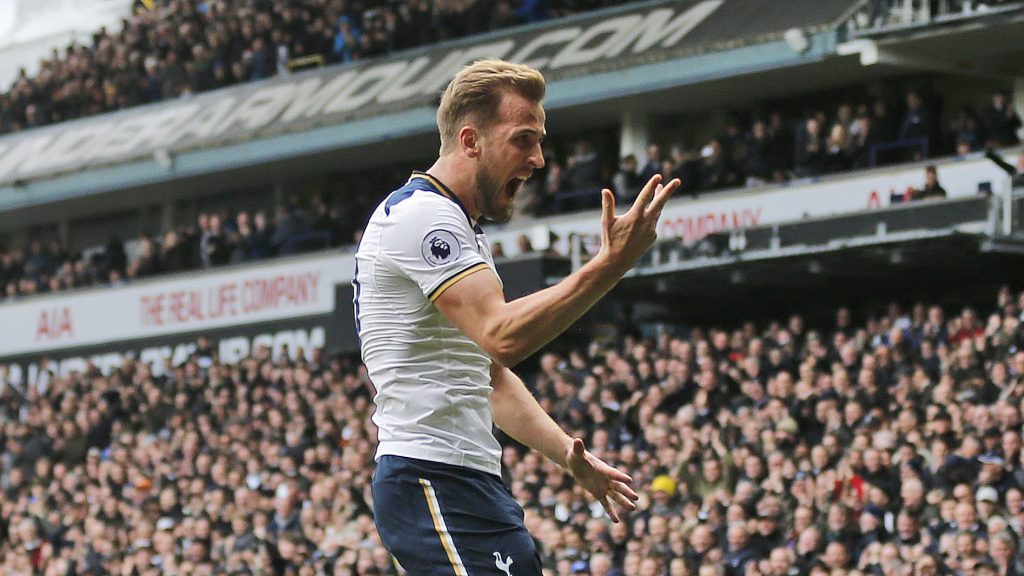 Watford – Every time the Hornets looked on the cusp of dipping into the relegation battle, Walter Mazzarri's men engineered an exit. The most gritty? Probably holding onto a 2-0 lead for a long spell with only 10 men to their credit in dispatching West Brom late in the season.
West Bromwich Albion – There's a moment in every season which sees Tony Pulis' Baggies tease us with what they could do if they just allowed a little bit of open play to hamper their "Just Survive" mentality. This year it was a 3-1 win over Arsenal which begged West Brom supporters to imagine life in the Top Seven, only to let them down with another post-safety collapse. Woof.
West Ham United – The club offered fans the opportunity to bring in their old Dimitri Payet jerseys for a free replacement, but finding the player to fill his void wasn't nearly that easy.