This is it.
It is time to put a neat bow on the 2016-17 Premier League season after 380 games, 1064 goals and plenty of drama over the past nine months.
[ MORE: Full 2016-17 season reviews ] 
Although we are all due a good lie down now that the season is over, it's time for ProSoccerTalk's writers to discuss the hot topics in an end of season roundtable.
Here are the answers below, and feel free to address any of the questions yourself in the comments section below.
Kyle Bonn selected to answer the questions in a video format, which you can watch in full below.
---
PREMIER LEAGUE ROUNDTABLE, 2016-17 SEASON
What is your one abiding memory of this season?
Joe Prince-Wright: Chelsea's defeat at Arsenal was one of the most significant moments of the season, just in terms of how it changed Antonio Conte's tactics. But, I have to say the final game at White Hart Lane, a 2-1 win for Tottenham against Manchester United, is right up there, along with being at West Bromwich Albion for Chelsea's late win which sealed the title and wild celebrations. Yeah, the latter is probably the moment of the season for me.
Nick Mendola: It's simple to point to champions. Just as Claudio "Dilly Ding, Dilly Dong" Ranieri lives in my mind from 2015-16, I'm not sure I'll forget Antonio Conte's wild celebrations and fiery protestations as Chelsea boss in the Blues' return to glory.
Dan Karell: It's all a jumble really. My one abiding memory is really just how bad Arsenal looked in February and March, as usual. They won 5-straight to close the season but it was too late. Also it was Chelsea's obvious dominance by late December into January, and then looking the front runners across the backstretch and having enough to get across the finish line with time to spare.
---
How can Antonio Conte and Chelsea possibly replicate the success from this season? How big of an impact will European action returning have?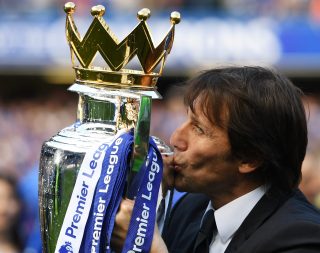 JPW: This will be very, very tough to replicate because teams have an entire summer to figure out how to play against the 3-4-3 system. Look at what happened to Leicester this season when teams figured out their 4-4-2 and how to stop them. Chelsea will need to add a key striker to support Diego Costa, if he stays, and either Morata or Griezmann would be perfect. European action won't impact them too much because they already have a rather large squad with many players, especially youngsters, capable of playing but they didn't get many opportunities this season. Of course the squad will be stretched further, but with four to five key additions this summer and a little bit of trimming, Chelsea will be set up for success. Conte knows what he is doing. Obviously.
NM: It will be easier for Conte to keep Chelsea's "second-tier" stars content with more matches. Willian, Pedro or Cesc Fabregas are every day starters for a number of teams, and if Conte can keep them around it will help a lot. Also let's not forget how many outstanding players Chelsea sent on loan around Europe who have big time experience now: Nathan Ake, Bertrand Traore, Andreas Christensen, Michael Hector, even Tomas Kalas and Tammy Abraham in the Championship. Michu Batshuayi will also have adjusted to the league, plus there's the transfer market. I think they'll be fine.
DK: The quick answer is he needs to bolster his squad and hope for few injuries. He also needs to hope that Diego Costa stays around, because unless they can sign Lukaku and he can play as hard-nosed and fierce as Costa did, I don't know if Chelsea will get the same goals total out of him. The long answer is they'll probably have to change formation again or adjust in otherways as the rest of the league gets used to Chelsea's 3-5-2 system.
---
Tottenham recorded their highest-ever points tally in the PL and also had the highest goal differential in PL history for a team which didn't win the title. Where can Spurs improve?
JPW: Such a tough question. In any other season Spurs would have won the title. They were unbeaten at home, smashed in goals galore when Harry Kane was fit and then had Dele Alli running the show in midfield plus a host of other star attackers on top form. Defensively they are sublime, so all good there. And even though Kane, Alli and Son all scored 20 or more goals each in all competitions, having a legitimate contender for Kane has to be the priority. Vincent Janseen didn't step up in Kane's injury absence. Not much for Spurs to improve on, apart from keep doing what they're doing, keep the squad together and get a bit more luck in the title run-in.
NM: The club needs to improve in depth, because the experience it gained in both the PL and UCL this year will help it rally to similar levels.
DK: Man, what a season for Spurs. Very un-Spurs like. It was built on a very strong defense, creative midfield playmakers and a superb finisher. Poccetinno has them going in the right direction, but he'll have to do much better in the transfer market this summer than last summer for them to advance past fourth place.
---
What was the biggest surprise for you this season?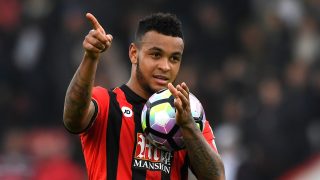 JPW: That there wasn't really one club who massively overachieved. Okay, Chelsea dominated and not many expected that level of dominance but it certainly wasn't a shock. Burnley and Bournemouth surpassed expectations, but the rest was kind of what I expected. So the biggest surprise was that there were no, er, surprises…
NM: This is a little unfair given Dimitri Payet's heel turn following a big bonus from West Ham, but it's the Irons. Slaven Bilic is a good manager, and the team has decent talent. Given chairman David Gold and the club's ambition to buy a big name striker and join the next stratosphere of PL sides, I though the Irons would compete both in Europe and be in the discussion with West Ham and even a sliding Arsenal this year. That obviously didn't happen, and I expect some significant splashes to replace Payet, upgrade on their defense, and find a pivotal striker.
DK: The biggest surprise for me was probably Chelsea on the positive side. I definitely didn't expect them to win the league this year and by this margin, but Conte got them well drilled and meshed into a unit. On the surprisingly disappointing side, Manchester United did not play anywhere near as well as I expected or most pundits. Pogba took some time to find his rhythm and the defense was dreadful for most of the season.
---
Sum up the season for Manchester City and Manchester United. Is Guardiola and/or Mourinho under pressure?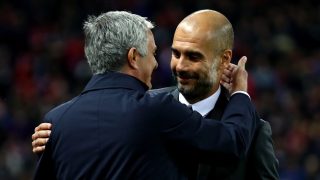 JPW: Both didn't have the seasons they had hoped for but both will be playing in the UEFA Champions League after Mourinho's men won the Europa League against Ajax. That saved United's season. Both will go out and spend big this summer and both need very different things. Guardiola needs a new goalkeeper and plenty of defenders, while United need a new star striker to provide the goals they badly needed with so many draws this season. Neither will be under pressure but both Guardiola and Mourinho will be putting plenty of pressure on themselves to improve drastically next season.
NM: Mourinho is probably under more pressure, simply because of his mentality, nature, and reputation for rubbing people the wrong way. That said, neither should be under any more pressure than any other manager of their caliber.
DK: It's a disappointment for both teams. Pep Guardiola found life hard in his first year in the PL but I think he deserved to get a year under his belt and get another summer transfer window to upgrade his squad. It didn't help that his top CB, Vincent Kompany, was injured most of the season. Jose Mourinho has taken Manchester United much farther from the days of Sir Alex, both by his philosophy on the field as well as his relationship with the fans and media. Guardiola must advance Man City in the Champions League, otherwise he'll be out of a job after two years as well.
---
With Harry Kane, Romelu Lukaku, Diego Costa and Zlatan Ibrahimovic getting plenty of goals, have we seen a return to the traditional center forward? And how far can Kane go?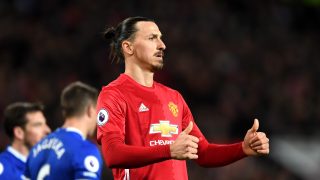 JPW: Maybe. It's more to do with how teams are playing now. Many are set up in a 4-2-3-1 or 4-3-3 formation and in those systems you need a forward who can hold up the ball and bring others into play. Kane and Costa do it superbly, while Lukaku is still improving in that area and Zlatan likes to drop deep and pick out passes. It all depends on the system each player is playing in, but if you look at the top seven scorers in the PL this season, many are powerful targetmen who are lethal in the air. A semi-return, perhaps. Somewhere, Alan Shearer is smiling…
NM: I'm not sure if the traditional CF return is long-term, especially given the ages of Costa and Ibrahimovic, but it's here for a little while. Honestly I believe whatever Pep Guardiola does with Sergio Aguero and Gabriel Jesus will change how we view the trend of forward use in the PL. I waited an extra year to say this, but Harry Kane confirmed that injuries are the only thing that can stop his potential as a legit future in the Alan Shearer-Wayne Rooney level of English strikers.
DK: I don't think there's a return as much as there's just a dearth in quality in the PL this season. Teams are all looking for a Lewandowski or Suarez, a player who can score in the air, with his feet and hold the ball up. With Zlatan coming to England as well as having Jamie Vardy, Diego Costa, Olivier Giroud, Harry Kane, and Romelu Lukaku all playing well, it's a good time to be a center forward in England.
---
Do you think the teams who finished in the top four of the Premier League deserved it? Have the top six completely separated themselves after a few seasons of struggle?
JPW: I think it was spot on. Arsenal and Man United were too inconsistent and although Liverpool had a big wobble midway through the season, Jurgen Klopp's side had enough quality in the final third to finish in the top four. Chelsea and Tottenham were head and shoulders above the rest but overall the top six are going to be set in stone for the next four to five years. If Everton get their recruitment right in the next few seasons they have a chance of breaking in, but after a few down seasons for the big boys I just can't see any of them slipping up again anytime soon.
NM: They all deserved it, though perhaps Liverpool should count its blessings that Manchester United had an Arsenal-esque amount of injuries this season. If even a handful of Eric Bailly, Zlatan Ibrahimovic, Chris Smalling, Henrikh Mkhitaryan, and others not missed as much time, United slides into the Top Four.
DK:  Yeah, I think the teams in the top 4 deserved it for sure. Liverpool perhaps were least deserving but Manchester United and Arsenal certainly were very disappointing and didn't live up to the hype, especially Arsenal, finishing outside of the top 4 for the first time in 20 years. It was a long time coming.
---
How big was it for Liverpool to qualify for the Champions League?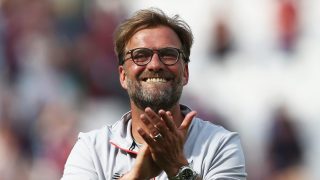 JPW: Huge. Gigantic. Enormous… You get it. Klopp needed this to keep the euphoria about his appointment going. If Liverpool had lost a top four spot on the final day, it would have been demoralizing. Of course, they need to improve their defense and making the Champions League, albeit the playoff round, will help player recruitment massively. They may have to wait until late in the transfer window to spend the money, as they won't seal their place in the UCL group stage until late August/early September, but things are moving in the right direction. This was their goal at the start of the season and had Sadio Mane been fit all year, they may have even challenged for the title.
NM: Huge. Jurgen Klopp and the Reds had a disappointing and at times distressing second half of the season. Had they missed out on the UCL, it would've been one of the bigger flops in a while. Now I imagine we'll see 5-6 significant buys, with a few "Wow" additions in the bunch.
DK: It's massive for any club to be in the Champions League. I don't really buy the "Liverpool can't attract stats unless they're in the UCL" but it doesn't hurt to have that competition and the extra cash it provides to buy a few more players, and with the club's recent history in the last 12 years in the competition, it feels good to have Liverpool back playing on Tuesday and Wednesday nights.
---
So, you are the Arsenal board. In an ideal situation does Wenger, Sanchez and Ozil stay this summer… or do you make a clean sweep and start fresh without all three?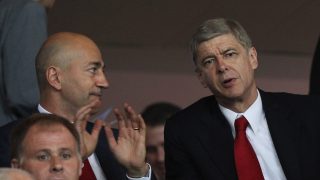 JPW: I would actually keep Wenger around, but let Sanchez and Ozil go. The fact they haven't signed new deals by now shows me they're not committed and want out. They could have easily signed new deals but are looking at what else is out there. That is fair enough, but with 12 months left on their deals Arsenal should cut their losses. Will both stick around next season without the Champions League? I doubt it. Get the money for them now and move on. Sanchez is tougher to replace than Ozil but he was probably going to go whether they made the top four or not. As for Wenger, there are no better options out there and he should not be blamed for everything. His players under-performed for vast swathes of the season and the uncertainty around his future was strange, and unhelpful, too. I can't see him not staying at Arsenal.
NM: The question resides with the mentality of the Arsenal board. In my mind, "we're" trying to recapture an elite status and spending money based on our club's reputation more than the bottom line. So I keep Wenger, but have someone making transfers for him if the "cheap" mentality is his. I also keep Sanchez and Ozil, who will be happy to stay when they see the money I spend on Pierre-Emerick Aubameyang and Toni Kroos.
DK: Ugh, where do I begin? Lol. I think the Arsenal board should re-sign Ozil and Sanchez, and replace Wenger. Wenger has gone too long without winning anything meaningful and he's gotten in his own way so many times the last 5 years I can't keep count. He trusts his players almost too much and even though he is always burned by them in the big games, he keeps relying on them. The team doesn't prepare for opponents, which leads to 10-2 maulings to Bayern Munich. He started Yaya Sanogo vs. Bayern Munich too a few years back. No reason for that. Hopefully for Wenger he can go out with an FA Cup win and then leave going out with some positivity.
---
If there was a theme of the PL season, it was _______
JPW: 3-4-3. Everyone, even Arsenal, started doing it. Expect to see plenty of teams trying to perfect the system over the summer and "do a Chelsea" by finding the correct balance. Conte started a new tactical trend in the PL. I'm sure of it.
NM: Clustering. It feels like there were maybe a dozen teams who seemed a possibility for the drop this season, and that includes some very well known names. Will the big money being spent in the league and some deeper pockets lurking in the Championship, it wouldn't surprise me to see some notable teams go down in the next five years.
DK: Return to normal? After the wild season for Leicester, it seemed business as usual for Chelsea to win the title.
---
After his performances this season, name one player you would… Buy… Sell… Loan for next season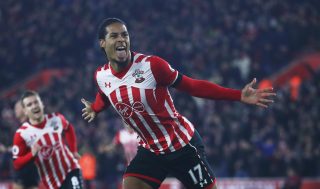 JPW: I would buy Virgil Van Dijk, especially if I was Liverpool or Man City. I would sell Moussa Sissoko… what was that all about? And I would loan Kelechi Iheanacho out to a midtable PL team.
NM: Buy – Nathan Ake of Chelsea, who was a game- and season-changer on loan to Bournemouth. Loan — Tammy Abraham, also of Chelsea, a player I would love to see try his luck in the PL. Sell — Diego Costa. Given his age and combustible nature, if China is really going to give you big dough… well… buy several replacements.
DK: I would buy Michael Keane, I think he has a really bright future. I would sell Danny Welbeck or Daniel Sturridge, neither can stay fit unfortunately, and I would loan Divock Origi to France for another year of seasoning.
---
With the huge cluster of teams in the middle of the league (8th to 13th separated by two points), which teams are most at danger of being dragged into a relegation battle next season?
JPW: West Brom and Leicester. The Baggies struggled massively in the second half of the season and that won't sit well over the offseason, while Leicester have to get this next managerial appointment right. Shakespeare should get the job but I still have concerns about how much the Foxes regressed this season. Very bizarre situation.
NM: Tony Pulis and West Brom will be in that battle if they do not spend this year, and the manager has been outspoken about this.
DK: West Ham and Stoke. Both struggle to score and are having defensive issues.
---
Who/what was your biggest disappointment this season?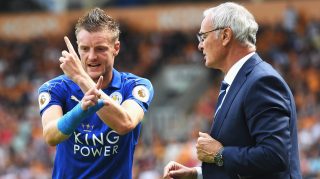 JPW: Leicester City. From Claudio Ranieri's firing to the way the players slumped out of form, I just expected more. Not a top four finish, but at least to try and push for the top six. Yes, the Champions League run was awesome, but they had an easy group and then had a great home game against Sevilla. That was about it and all of a sudden they were in the quarterfinals.
NM: Arsenal would be the easy answer, but I had them finishing seventh in my preseason predictions. I'm going to go with Stoke City and Crystal Palace, as both teams had the talent in attack to fare much better than their seasons. Third place goes to Anthony Martial, who failed to build on an impressive first season.
DK: Arsenal. After coming in 2nd place last season, they took a big step back, getting crushed in the Champions League and finishing outside of the UCL places. If Sanchez and Ozil leave this summer, Arsenal will look pretty different next year.
---
What was the strangest moment from the Premier League season?
JPW: I'm going to go for a moment which was over a short period of time. Swansea City hiring, then firing, manager Bob Bradley. The American coach was only in charge for 85 days and 11 games and wasn't given a transfer window to turn things around. I just didn't understand Swansea's chairman Huw Jenkins and the American owners deciding to bring in Bradley if they weren't going to give him a chance to build his own squad. We will never know how it might have worked out for the former USMNT head coach had he been given the rest of the season.
NM: The Swansea City managerial merry-go-round was fairly embarrassing. It's hard to say Francesco Guidolin or Bob Bradley got a fair shake. Guidolin tried the same tactics as Clement with lesser talent after the club waited ages to allow him to continue the project. Then Bradley basically said, "Let me get to January by trying our hand at a more wide-open attack" and wasn't allowed to the window. Clement came back, bought some much needed reinforcements, and essentially used the same philosophy as Guidolin… and it worked! Let's hope Swansea City learned, because it feels like the Welsh side should be a PL mainstay.
DK: John Terry getting a guard of honor in the middle of a game. Haven't seen that before.
---
What was your match of the season? 
JPW: Arsenal 3-4 Liverpool on the opening weekend of the season was awesome. It had stunning goals, comebacks and more. Two teams who clearly didn't want to defend (we saw that all season) put on a show in the sun at the Emirates Stadium. I was there that day and it was sweltering but nobody cared. Stunning game.
Nick Mendola: Arsenal 3-4 Liverpool, opening weekend. The Reds led 4-1, then had to hold on for dear life as the Gunners charged hard just to come up short. This was a microcosm of their PL and UCL seasons, by the way.
DK: Everton's 4-0 win at home against Manchester City.
Matt Reed: Liverpool's 4-3 win over Arsenal on opening weekend. Not only was the scoreline obviously enticing but the fact that the two top-tier sides went at it right away and put up a battle like this was the perfect tempo-setter for the rest of the PL season.
---
Who was the best signing of the season?
JPW: Sadio Mane. Liverpool are such a better team with him in the side and the $45 million was money well spent. He adds an extra dimension to their attack and he will be the PL Player of the Season next year, provided he stays fit.
NM: One for the future – Gabriel Jesus — and one as a season-saver: Wilfried Ndidi to Leicester in January.
DK: N'Golo Kante of Chelsea. Simple.
MR: N'Golo Kante. Not only did Chelsea acquire the holding midfielder for nearly a third of the price in comparison to Man United's signing of Paul Pogba, but the Frenchman's production somehow improved from last season when he was simply brilliant with Leicester
---