It was a game they had to win and a game they should have won, and Christian Pulisic made sure the United States men's national team did just that.
[ MORE: Match recap | Player ratings ]
The 18-year-old Borussia Dortmund playmaker scored twice, with assists going to DeAndre Yedlin and Jozy Altidore, as the Yanks handed Trinidad and Tobago a 2-0 win in Colorado on Thursday.
The United States' best male soccer player is 18
Bruce Arena's No. 10 was at it again on Thursday, sliding into the goal mouth to poke the opener home.
It was the 18-year-old's sixth international goal in his 15th cap, and underscored just how important he's become to the U.S. set-up.
With Clint Dempsey, Michael Bradley, and any other number of American vets struggling — at least compared to their reputations — the World Cup hopes of the United States needed a lift. Again, they got one from that electrifying teenager (Watch his goals here).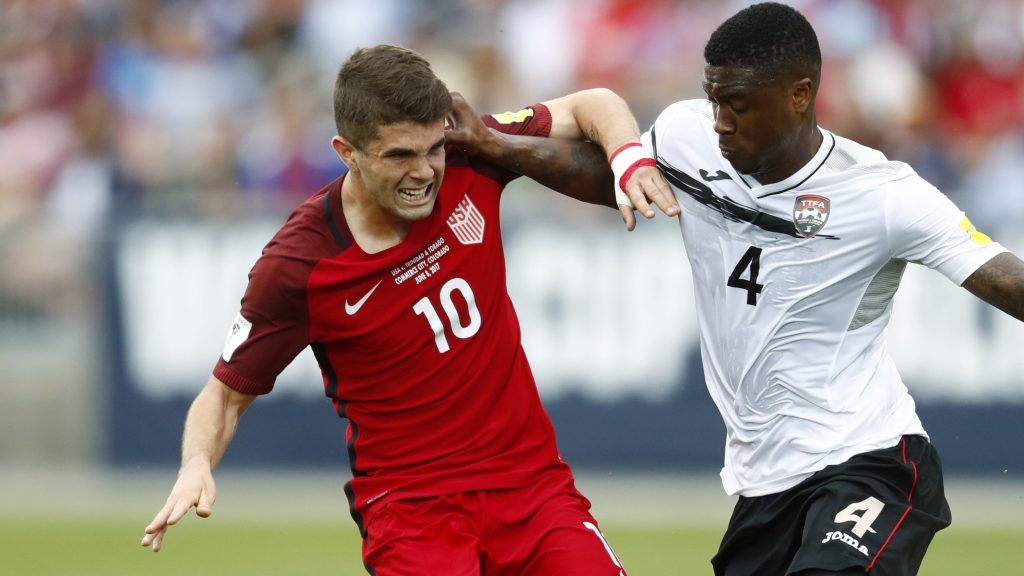 Fullbacks thrill, but be wary
Jorge Villafana and DeAndre Yedlin were menaces in Saturday's friendly versus Venezuela and again on Thursday.
That's good, but Villafana was cooked several times on the defensive end, and Arena needed to decide whether he wants to risk that weakness in Azteca against a much better Mexican opposition.
While Yedlin has proven he can handle himself against better competition, Villafana may need to take a seat in favor of Fabian Johnson or DaMarcus Beasley in Mexico.
Which puts both eyes on Mexico
The United States cannot play the same tactical match against Mexico at Azteca, obviously. El Tri is so much better than Trinidad and Tobago and, at this point, quite a bit better talent-wise than the Americans.
The last time these two sides met, Mexico pulled out a 2-1 win over the Yanks in Columbus. Geoff Cameron was missing, a huge absence, and Jurgen Klinsmann started Timmy Chandler, Omar Gonzalez, Matt Besler, and Jermaine Jones.
None of that quartet will start on Sunday unless something happens to John Brooks or Cameron in training.
What Arena needs to decide is how comfortable he is in attack. Michael Bradley was left to fend for himself often thanks to Darlington Nagbe's attack-first mind and willingness to try tricky passes. With Nagbe and Pulisic in the midfield, that puts so much weight on Bradley to defend against numbers.
It would seem borderline insane to use Villafana and Nagbe together on the same side of the field, but perhaps Johnson subs in for one of those two on the left. And maybe Alejandro Bedoya gets the first chance to get stuck into the midfield in Mexico. But the Yanks' chances to get a point or better in Mexico hinge on Arena's tactics, and that's one of several reasons he's here.
Over to you, Bruce!