Alexandre Lacazette is one of the best strikers in the world, but where does his arrival at Arsenal place him in the context of Premier League hit men?
As tempting as it would be to rate each team's strike corps, we're wondering where each club's top striker would place if ranked with the other 19 leading men in the Premier League.
For clarification, we're going to use an asterisk for wantaway Chelsea striker Diego Costa — whose move to Atleti could be imminent — and count Sergio Aguero of Man City despite Gabriel Jesus' deserved status as "next big thing"
[ MORE: Lacazette signing huge for Wenger's Arsenal ]
We're also going to count Joshua King of Bournemouth ahead of new Cherries signed Jermain Defoe.
Here's to our quickly-assembled, non-scientific list. It's readied for your critical destruction, though we're only ready to put two team's top men ahead of Lacazette.
Group One: The New Boys
20. Glenn Murray, Brighton and Hove Albion — An effective Championship scorer.
19. Elias Kachunga, Huddersfield Town — His 12 FLC goals by far his finest season.
18. Dwight Gayle, Newcastle United — Any chance he carries over an electric 2016-17?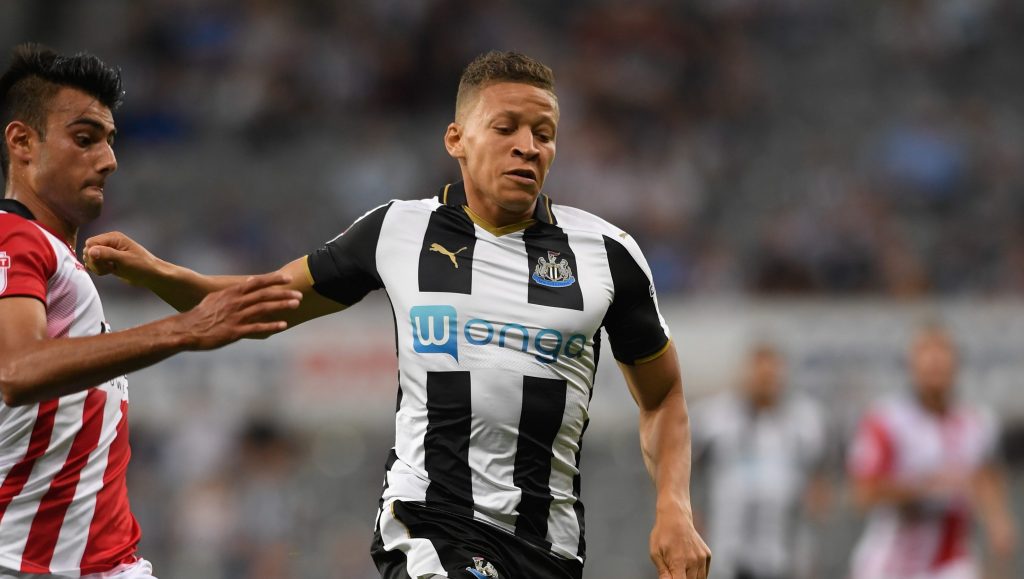 Group Two: More Questions Than Answers
17. Marko Arnautovic, Stoke City — Capable of the sublime, but inconsistent.
16. Troy Deeney, Watford — A finisher, sure, but has reached his ceiling.
15. Andre Gray, Burnley — Make or break year for him.
14. Salomon Rondon, West Bromwich Albion — How would he do outside Pulis' system?
13. Michy Batshuayi, Chelsea* — Not crazy to see this season as a major breakthrough campaign.
12. Andre Ayew, West Ham United — Health is his most important hurdle.
11. Manolo Gabbiadini, Southampton — Was Puel his elixir, his brief run a lucky one?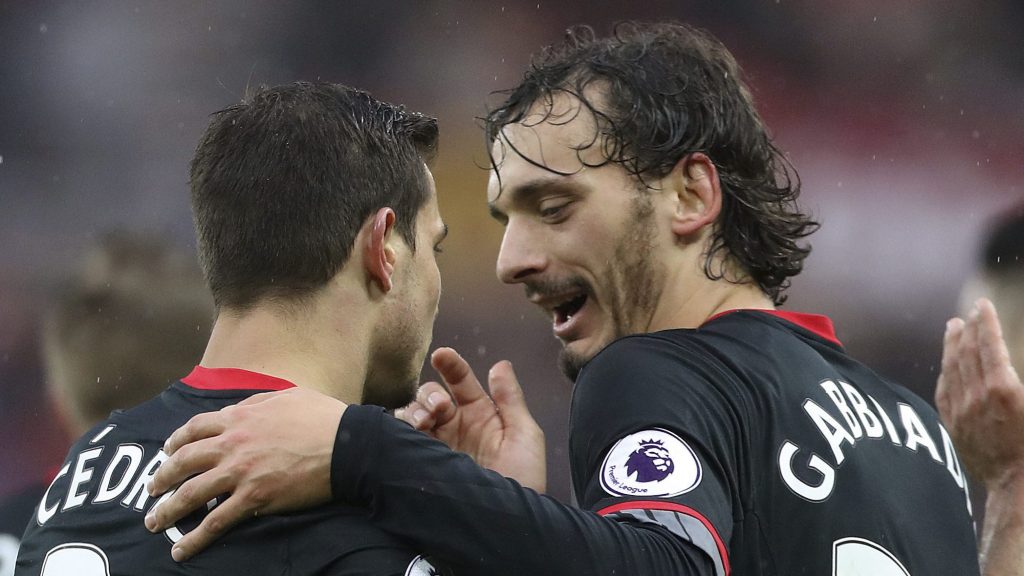 Group Three: On the precipice
10. Marcus Rashford, Manchester United — Will he ever get a chance to be Man Utd's main man?
9. Fernando Llorente, Swansea City — A head for goal and a savvy set of pegs.
8. Christian Benteke, Crystal Palace — Zaha and Townsend the perfect complements to his aerial set.
7. Joshua King, Bournemouth — Eddie Howe helped produce 16-goal campaign; Can he do it again?
6. Roberto Firmino, Liverpool — Initially we used Divock Origi as an out-and-out striker, but with Sadio Mane and Mohamed Salah on the wings, it's Firmino who deserves the title of the Reds' top striker.
Group Four: A class of his own
5. Jamie Vardy, Leicester City — He'll work harder than you, and only needs a yard. But is he next level?
Group Five: The elite
5*. Diego Costa, Chelsea — Just a placeholder in case he stays.
4. Romelu Lukaku, Everton — At times he's a clumsy one for a top-end hitman, but hard to argue with the 25-gola season.
3. Alexandre Lacazette, Arsenal — It'll take some adjustment, but the Frenchman appears built for Arsenal and the PL.
2. Sergio Aguero, Man City — Only a matter of time before Gabriel Jesus becomes the guy for City, but until then don't rule out the clinical Argentine.
1. Harry Kane, Spurs — At 23, Kane has 78 PL goals. Alan Shearer had 39 at that point. Yeah, England's "Next Alan Shearer" is finally here.