Bruce Arena took a look at 22 of the 23 men on his 2017 Gold Cup group stage roster, with everyone but NYCFC backstop Sean Johnson seeing time.
Six players received just 90 minutes, while only Alejandro Bedoya (203) and Dax McCarty (184) played more than the equivalent of two full matches.
Bedoya and Johnson were sent home after the group stage, along with Brad Guzan, Dom Dwyer, Cristian Roldan and Kelyn Rowe. Oddly enough, four of those six players were pretty good in the tournament.
[ MORE: U.S. the new front-runner? ]
Before getting to the 22 men in question, perhaps it's better to begin by asking if there were any of the first-choice players whose stock took a hit from being given the summer off. Given the Yanks' remarkably disappointing performances in games one and two, it might be odd to suggest that any did, but Dom Dwyer and Jordan Morris' performances at least guaranteed continued competition for Bobby Wood, Jozy Altidore, and Clint Dempsey. Jurgen Klinsmann listed Julian Green as a midfielder on the 2014 World Cup roster, and carried Dempsey, Altidore, Chris Wondolowski, and Aron Johannsson in Brazil.
Stock up
Alejandro Bedoya — Whether you rate the Philadelphia Union midfielder as a mainstay, an ancillary piece or just depth, Arena handed him the arm band and played him more than any other player. Looked better in the middle of the park than the wing.
Omar Gonzalez — Unsure you'll ever feel supreme confidence with him as a starting CB against top competition, but he was composed and good in the air. Connected on 57 of 58 pass attempts.
Matt Besler — Ninety-six attempted passes led the team, as did his 87 correct offerings. The Sporting KC man has his place in the team, and World Cup experience to boot.
Kelyn Rowe — We'd be shocked if his departure back to New England had anything to do with his fine performances with the USMNT. Played a role in a conceded goal, but was a dynamic creator when his team was lacking that role.
Matt Miazga — Finished 21 of 22 passes, scored a goal, and begged to be given more time to shine. Where Chelsea sends him on loan and how he fares will be closely monitored.
Jordan Morris — His seven shots and two goals led the team, and one even came with his left foot. Emblematic of the homegrown American talent, it was good to see him finish chances again.
Eric Lichaj — Small sample size alert, but the three fouls he suffered in his lone game puts him behind just three players on average. Hoping Arena lets him play alongside the big boys.
Brad Guzan —  It has been a while since we saw the new Atlanta United backstop shine in a USMNT kit, and he did it twice. Clearly the 2 in the 1-2 with Tim Howard.
Dom Dwyer — Missed penalty aside, showed moxie and a nose for goal. Most importantly, he scored in a game where the ball wasn't finding him; That's a quality attribute for an international striker.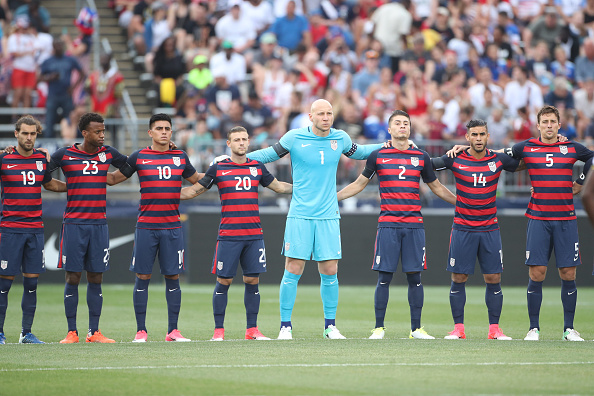 ---
Stock down
Cristian Roldan — This should read "short term stock down." At age 22 he should have plenty more chances to impress Arena and future U.S. coaches, but he certainly didn't demand Russia consideration based on his 90 minutes.
Matt Hedges — If you searched our site for his name, you'd see no one has championed his call-up to the national team more but he was hurt for speed during his one-off appearance.
Graham Zusi — Not a right back, at least not in a system not focused to his strengths and weaknesses, but Arena's continued use of the Sporting KC man in that spot show that our stock down might not be his stock down. That said, we're open to the idea of him as a right mid.
Chris Pontius — An exceptional talent and industrious worker, he didn't star and is 30 years old. Doesn't change our opinion of the Union man, but probably hurts his World Cup dreams.
Gyasi Zardes — Like Zusi, this isn't his fault. Unlike Zusi, Zardes was playing his natural position as he continued his recent malaise. The group stage allowed Jordan Morris to break out of the funk he brought with him from MLS; Zardes could do no such thing. Maybe this is a all just a step in his continued recovery process.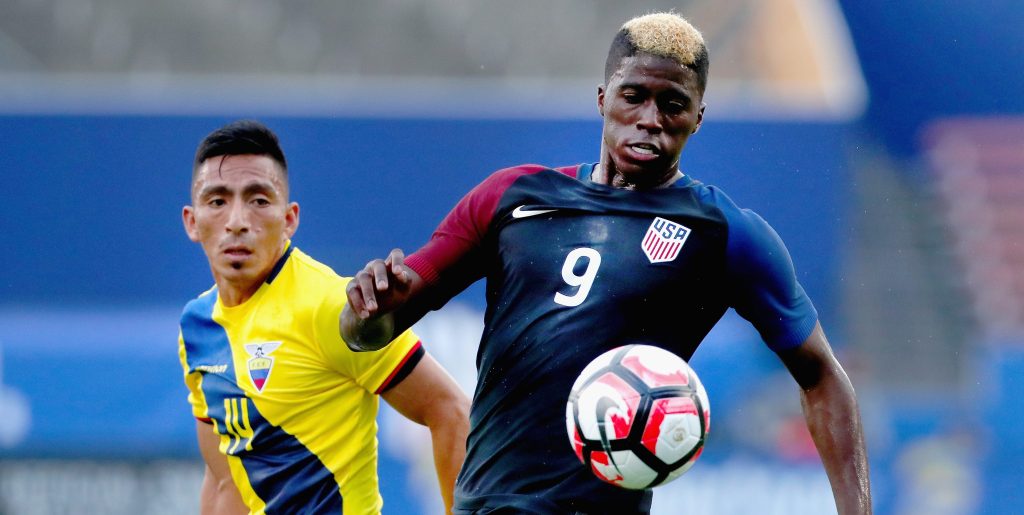 ---
Could go either way
Justin Morrow — Only saw 90 minutes as Jorge Villafana is going to get every chance to seize this job. That's not an indictment on Morrow, though the Toronto FC left back did not do anything fantastic to demand more playing time (Leaning? Up).
Kellyn Acosta — Still think he's a future mainstay on the team, but perhaps we see why Klinsmann elected to try him at left back rather than the center mid spot he plays for FC Dallas; His talent, athleticism, and ideas are outstanding, but he also shows his age often when the unexpected happens. At 21, this is going to get better… but by Russia? (Leaning? Up).
Dax McCarty — Along with Acosta, was a revelation in the friendly against Ghana. Did plenty of good in two 90-minute performances, but perhaps is yet to convince Arena or the fan base that he can be a Kyle Beckerman-style key piece of a roster puzzle. (Leaning? Up).
Paul Arriola —  Really liked his mettle, and in a coincidental statistic the U.S. is 6W-1D in matches he's hit the pitch. At age 22, his slim hopes for the roster comes from contributing as a sub. Can he do it when it matters in the knockout rounds? Will he get the chance? (Leaning? Up).
Jorge Villafana — Can fly up and down the left flank, but still missing something in his own end and the final third. Still, he's going to get every chance to allow Arena to keep Fabian Johnson at left back. (Leaning? Down).
Juan Agudelo — Bright and lively at times, missed the finishing touch that would have American fans recapturing their enthusiasm of years ago. (Leaning? Down).
Joe Corona — Scored a goal and showed he's up for the challenge skill and vision wise, but also drifted out of the game at times and took one of the worst on frame penalties you're going to see this year. (Leaning? Up).
Bill Hamid — Did what he needed to do against Nicaragua, but remains behind Howard and Guzan while waiting to see if Jesse Gonzalez is the eventual No. 3 for Russia (should the Yanks qualify for the 2018 World Cup). (Leaning? Up).