Alvaro Morata is the latest big name center forward to find a new home in the Premier League, but is he the best?
First and foremost, for those who don't pay a ton of attention to La Liga or Serie A, Morata is a 6-foot-2 striker from Spain. He's 24 years old, and scored 15 times in 26 league appearances for Real Madrid last season. Only 14 of those matches were starts, and he added 12 more goals in other matches to give him 27 goals in 52 apps.
[ REPORT: Liverpool agree Robertson fee ]
That's pretty efficient, and when measured over 90 minutes, puts him in fairly significant company inside of La Liga when it comes to pure attacking score on advanced stats site Squawka.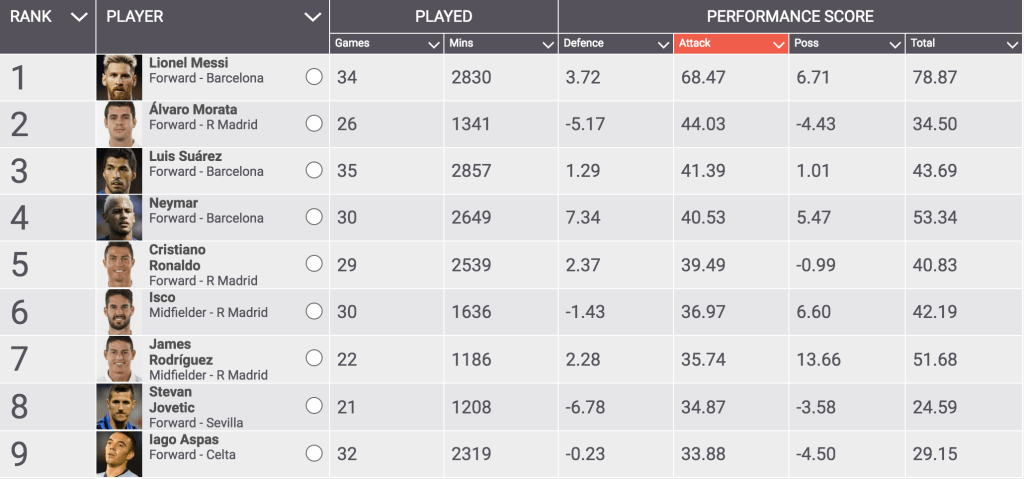 That figure is percentage points behind new Arsenal striker Alexandre Lacazette, though both players are coming from less stingy leagues than the one they enter this summer.
Morata ranks 10th in Europe's Top Five leagues, behind only Lacazette, Lionel Messi, Dries Mertens, Harry Kane, Alexis Sanchez, Kylian Mbappe, Philippe Coutinho, Arjen Robben, and Sergio Aguero.
Given Zlatan Ibrahimovic's current departure from the league, assuming Diego Costa's exit, and after catching up on Lacazette's resume, where does Morata fit on the list of the league's top hit men?