PST spoke to a quartet of AS Roma players this week as the club contends the 2017 International Champions Cup in the United States with the aim of a profile piece on i Lupi captain Daniele De Rossi's quest for an elusive scudetto.
That piece came out well, but the conversations with some of his teammates were just as fun. While Kevin Strootman's resilience and Hector Moreno's Mexican ambassador status neatly fit into individual posts, our talk with ex-Man City striker and reigning Capocannoniere winner Edin Dzeko works better in Q&A form.
[ MORE: How will Chicharito slot in at West Ham? ]
Plenty has changed since Dzeko scored in Man City's wild title-clinching finish against QPR. Dzeko talked about his surprising and explosive 29-goal Serie A season, his interest in a UEFA Champions League return to the Etihad Stadium, and a love for representing his home nation of Bosnia and Herzegovina. Enjoy.
PST: Obviously we know your quality from having scored 25-plus goals three times in seasons at Wolfsburg and Manchester City, but what was it like going from 10 goals to 39 in your second season at Roma?
Edin Dzeko: "It was definitely one of the best in my career. When you get up in your years you are supposed to go down, but actually I've gone up. I felt good and from the beginning of preseason I trained hard and it was an important season after getting to know the qualities of the teams and players in the league after my first season in Italy. Last year was big proof of it and like it always is, it was harder than it looked."
PST: You've won the Bundesliga and the Premier League, the latter twice. Last season you shaved Juventus' table advantage to four points. Can this be the year?
Dzeko: "I have hope that I can do the same in Italy. It's definitely not easy with Juventus having it the last few years and not selling, only buying new players. Last season was really good for us. We were very close but we still dropped some easy points against the small teams and that cost us at the end. Next year we play Champions League. We changed coaches and a few players left and others came so we have to gather up to the new style of the coach and the new players have to learn what it is to play in Italy. Hopefully this season can be better than last, but we have to go step-by-step."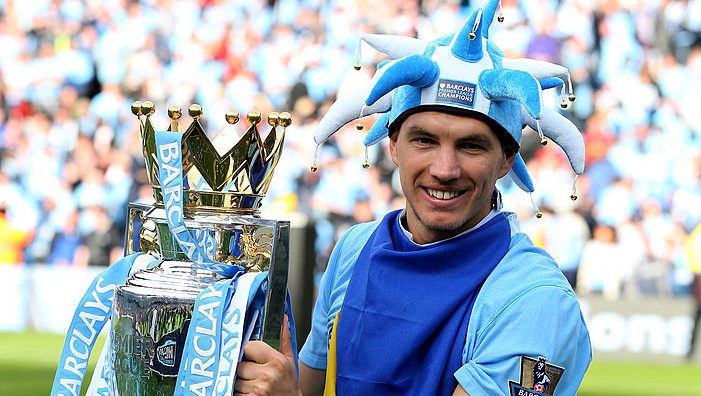 PST: Wolfsburg had never won, and Man City hadn't in 40-plus years. Can those experiences help in pushing Roma to its first scudetto since 2001?
Dzeko: "Hopefully. Also when I went to City and we won the first and second title, the team was probably was one of the best in England where it's also not so easy to win the title. I have another three years contract in Rome and this town and these fans deserve a title. It's such a shame, every year without a title for this club."
PST: What would it mean?
Dzeko: "It would mean everything. Hopefully we will manage to do this in the next few years, but it would mean everything to them. I'd habe a lot of good feelings if Roma would manage to win the title. It would be amazing for all the players. They will love us and never forget. The people in Rome, they live for football. They live for us."
PST: Hector Moreno mentioned that hunger in training was evident in just the few days he's been there.
Dzeko: "You have to be hungry for good things because it's a new young team, a new coach, and the team is step-by-step building itself in new directions. We lost four, five players from last seasons so it's never easy to bring seven, eight new players and immediately work it out. So this preseason is important."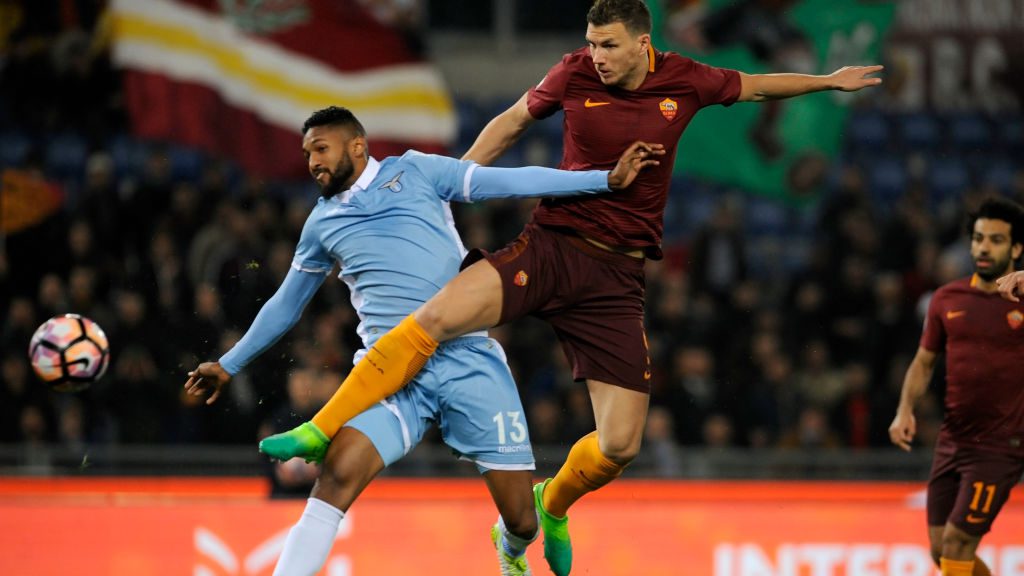 PST: You're Bosnia and Herzegovina's all-time leading scorer, and you seem to relish international breaks and pulling on the shirt. 
Dzeko: "I'm proud of myself for what I've achieved because I remember when I was young and I was looking to the players, my idols, who were playing with Bosnia and Herzegovina. It's something special, we can take it to heart and I'm proud that I can be the idol of some young boys in Bosnia that can still believe they can do some good things and positive stuff in the future. When someone from our small country goes out and plays in a league like Italy, it gives the confidence for the rest of the young people that they can know that everything is possible."
PST: You're also pretty active in causes around Bosnia and Herzegovina.
Dzeko: "It's important for me because it's my country, it's the country that gave me everything, where I grew up for 18 years before I left for Czech Republic first and then Germany, England, Italy. I want to help the people who need help because I have the possibility to do it. I will always be there for them and I'm also the UNICEF ambassador that makes me even more proud because I love kids."
PST: Finally, Roma is in a different pot than Manchester City for this year's UEFA Champions League. Would you like to be drawn with your old team, or prefer the clubs stay separate?
Dzeko: "I would love it, to be fair. I would love to go back there and even against City I bring so many good memories from the beautiful days and my connection with the fans and club. I would definitely look forward to it."