The situation surrounding Virgil Van Dijk is fast becoming the transfer saga of the summer in the Premier League.
[ MORE: Chicharito to West Ham ]
Last week Southampton's captain told his manager Mauricio Pellegrino that he wants to leave the club and he has now been told to train on his own back in England while Saints are on tour in France.
Van Dijk, 26, has been chased by Liverpool but Jurgen Klopp's men were forced to issue a public apology in early June stating that would "end their interest" in the player following a complaint from Southampton to the Premier League about an alleged illegal approach.
For most of preseason VVD has trained with Saints but the first warning signs arrived on their last trip to Austria where he did not play in their preseason friendly as he was said to be still recovering from a foot injury he suffered in January.
Now the Dutch international center back is effectively on strike at Southampton but with a $70 million pricetag around his neck and Liverpool, his preferred destination, seemingly out of the picture, he doesn't have a lot of options. Chelsea and Manchester City were said to be interested but they have spent big elsewhere on defenders, so it's Liverpool or bust for van Dijk.
Now that he's an outcast at Southampton, many would suggest that's that for van Dijk at Saints. Hold your horses.
As often as Southampton have sold star players over the past five seasons (Adam Lallana, Luke Shaw, Dejan Lovren, Nathaniel Clyne to name a few) they've also held firm when they wanted to. They insist van Dijk is not for sale and have done so since late last season season when Pro Soccer Talk spoke to their chairman Ralph Krueger.
"We do not need to sell a player this summer," Krueger said. "Any transfer in and out now will be to increase the quality of the squad and do what is best for the club. I have to tell you, straight up, we do not have to sell anybody. We will do our best to retain the core, solidify the core and move with some synergy into next season."
With past players Morgan Schneiderlin, Victor Wanyama and Sadio Mane, they were all told to give Saints one more season before moving on to some of the biggest clubs in the world in Manchester United, Tottenham and Liverpool respectively. They did that and had their best seasons in a Southampton shirt knowing they were in the shop window and great play would help shape their future.
Could the same happen with van Dijk? This situation is slightly different but Saints have no interest whatsoever in selling him.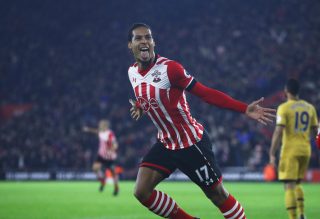 The Dutchman signed a new five-year contract last summer and has been named team captain following his impressive displays since arriving from Celtic in the summer of 2015, plus he also signed on with a new agent over the summer. He is the face of this team and settling back into the squad and being accepted by fans just a few weeks after stating he did not want to play for the club won't be easy.
An added layer to all of this is that it's Liverpool involved, the club who has bought more Southampton players than any other over the past four seasons, plus some of Liverpool's club legends have spoken in the media and told Van Dijk to go on strike. Animosity levels are high.
It's unlikely van Dijk will be adored by Southampton's fans anytime soon, and if he leaves he will booed and jeered just like Lallana and Lovren who reportedly pushed for a move away in 2014 and are still given that treatment every time they touch the ball from Saints' fans.
Van Dijk's name was sung loudly at every Southampton game and he is the one true world-class player they possess. They still possess him, but the dilemma for Saints here is do they buckle to pressure and sell him or do they keep hold of van Dijk and hope he changes his mind and wants to play for the club again?
If he doesn't do the latter he will rot in the reserves while being one of the top earners at the club. Nobody wants that. Not van Dijk. Not Southampton. Nobody. But Saints can live with it if they have to.
That's why they will hold out and hope that time away from the team will sway VVD's mind into sticking around and help them push for another top 10 finish under new manager Pellegrino.
It is tough to stand in the way of a player when a team can offer him UEFA Champions League action and his talent clearly deserve that, but if Southampton don't want to sell him, why should they?
Many would suggest player power is at an all-time high in the PL with contracts not worth the piece of paper they're written on. Yet if you look around the league there are similar situations playing out at mid-sized clubs who are now benefiting financially from the PL's riches and have no need to sell their stars to fund new signings and other projects.
Swansea are holding on to Gylfi Sigurdsson despite his refusal to go on their U.S. tour. Leicester aren't prepared to sell Riyad Mahrez on the cheap despite his public declaration he wants to leave. And then there's Southampton who don't want, or need, to sell van Dijk.
Yes, Southampton are playing hardball and their manager Pellegrino has taken the drastic action to cut van Dijk from first-team training for the foreseeable future, but what else could they do? If it was any other player wanting to leave they would do the same.
Speaking to local journalists from the Daily Echo last week about his decision, Pellegrino summed up the situation, and his strong stance, perfectly.
"The club was clear. The club told me they will not sell Virgil," Pellegrino said. "I translated the idea of the club to the player and for me it was easy because I had to manage the dynamic of the team. Now he is not involved with the team because psychologically he is not 100 per cent. If you are not 100 per cent with the team I need to work with the players who are 1000 per cent to defend Southampton. It's easy for me."
These situations are never fun for anyone involved but van Dijk now has a decision to make. Southampton have made theirs and he is not for sale.
It's now up to van Dijk to accept that or continue to refuse to play to force a move away. It may eventually happen later in this window or even in January, but he will lose not only playing time but respect from all corners.