Paul Arriola's motor was constantly running as the United States men's national team claimed its sixth Gold Cup title, and it could drive him all the way from Club Tijuana to Europe or a prime spot on an MLS roster.
There's a snag, though.
[ MORE: Everton wins Europa opener ]
Arriola is reportedly wanted by Real Salt Lake and clubs in both the Netherlands and Portugal, but the LA Galaxy has what Goal.com describes a "dubious homegrown player" claim on Arriola, who participated in a minimal of practices with the Galaxy when he was younger.
As you'll see below, there isn't much "homegrown" about it and, to its critics, it is peak MLS monopolized tomfoolery. Here's how Goal describes it:
"He was already a U.S. youth national team player when he traveled the 120 miles from Chula Vista to take part in a handful of training sessions with the LA Galaxy academy and eventually the Galaxy first team.
"The Galaxy are believed to hold a homegrown player claim on Arriola, and would have the right of first refusal on making Arriola an offer if he comes to MLS. The Galaxy's current salary-cap situation might not allow them to make a serious bid for Arriola."
But… here's how the Galaxy described his choosing to sign for TJ instead of a pro deal from LA in 2013:
"It's a little disappointing," Galaxy technical director Jovan Kirovski told MLSsoccer.com by phone on Friday. "He went through our system, we offered him a contract and he decided to move on and go somewhere else. But that's going to happen. It's something that has happened before, and it's something that will happen again."
Arriola's response in the same article? "I thank the Galaxy for giving me a wonderful opportunity to train with their first team and be a part of their first team which really taught me a lot." That doesn't read as much like he "went through their system." He played in at least one U-18 game, debuting in October 2012, did more training with TJ in December 2012, and signed for the Mexican side in May 2013.
Should that qualify him as Homegrown?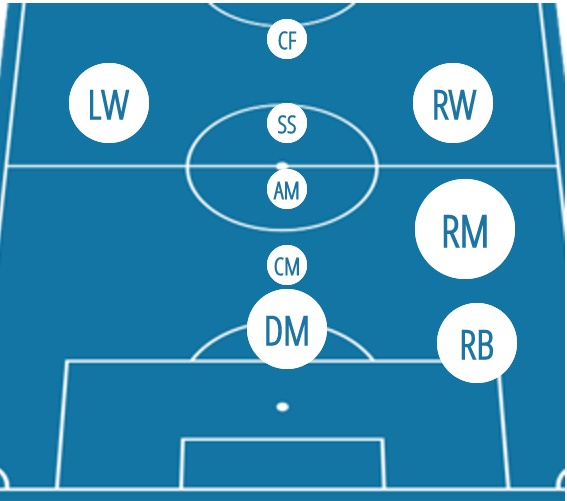 Did Arriola spent significant time with LA, or is it possible the Galaxy might reap rewards from having an already established youth national teamer to practice when he was a kid? Whether you're okay with that or not, consider that it encourages clubs to pilfer rights without actually registering or training the player.
Not to mention there is no guarantee that playing in the Netherlands or Portugal will be better for his development than MLS. Benfica or Ajax and potential action in European tournaments? Maybe. NAC Breda or Tondela? Maybe not.
Nevermind the quagmire that is American youth soccer clubs' not earning money from transfer fees, the Arriola drama seems baseless. We don't know the Galaxy will hold the player hostage, but they would actually be depriving MLS of a talent, as LA would theoretically get nothing should TJ sell him to a European club.
In any event, check out Arriola's use chart from Tijuana and you'll see why he's valued by Bruce Arena as well as his suitors. He's a Swiss Army Knife. Here's hoping Tinseltown doesn't stop him from a proper next step (assuming he's ready to leave Liga MX).