AFC Bournemouth's sharp rise in the English football hierarchy has been nothing short of stunning.
Five years ago, the team were playing in League One. Now, they're entrenched happily in the Premier League.
[ LIVE: Stream Premier League live ]

Bournemouth, led by rising coaching star Eddie Howe, finished a club-record ninth last season in the Premier League, recording 46 points and winning three of its last four matches. The club's offense was something to behold, scoring 55 goals, the sixth-best mark in the league.
But the club isn't resting on its laurels. Howe and co. made some impressive summer signings, bringing back three players with a history at the club. Jermain Defoe, Asmir Begovic and Nathan Ake, the club's new record signing, all played at some point in their careers for the club on loan, while youngster Connor Mahoney joins from struggling Blackburn.
More importantly, the team has (so far) been able to hold onto star forward Joshua King and midfielders Harry Arter and Dan Gosling.
[ MORE: 2017-18 PL season preview hub ] 
Now the question for Bournemouth is whether its reached a ceiling. And if not, how much more could it improve in the standings.
Best, worst case scenario: The best case scenario for Bournemouth right now is another mid-table finish, perhaps pushing Everton or Southampton on the edge of a European place, as well as a nice run in the League and FA Cups. Worst case, it's another relegation battle for Bournemouth that it can't seem to extract itself out of, whether due to a fractured locker room or injuries keeping important players off the field.
Best possible XI is…
---
—– Begovic —–
— Francis — Ake — Cook — Daniels —-
—- Arter —- Gosling —- Pugh —- Gradel —-
—– King —– Defoe —–
---
Transfers In: Asmir Begovic ($13.2 million, Chelsea), Nathan Ake ($26.5 million, Chelsea), Jermain Defoe (Free, Sunderland), Connor Mahoney (Free, Blackburn)
Transfers Out: Callum Buckley (Free, Weymouth), Jake McCarthy (Free), Matt Neale (Free)
Last season
Third Round of EFL Cup
Third Round of the 2016-2017 FA Cup
Star player: Joshua King – The former Manchester United youngster had a breakout season in the Premier League, scoring 16 goals and helping stave off relegation for Bournemouth for a third-consecutive season, all while putting himself in the shop window for Europe's biggest clubs. Now the question is whether he can repeat these numbers, or how his production will change alongside Jermain Defoe. Bournemouth will need to find goals from somewhere, and another 15-plus goal season from King should keep the club in the Premier League for another season.
Coaches' Corner: Eddie Howe has done the unthinkable, keeping tiny Bournemouth in the Premier League for yet another season. It's why his name is constantly linked with other Premier League openings, including Arsenal should Arsene Wenger ever retire or be forced out. But more impressively, Howe's done it his way, choosing to play an expansive brand of football in a league where sometimes that is punished. And in a way, he was punished, with his team giving up 67 goals last season. But by scoring 55 goals, many of those timely towards the close of the season, it ended up canceling out some of the rough games earlier in the year. Howe is a future England National Team managerial candidate for a reason, and with an even stronger squad in 2017-2018, it will be interesting to see where he can guide the team.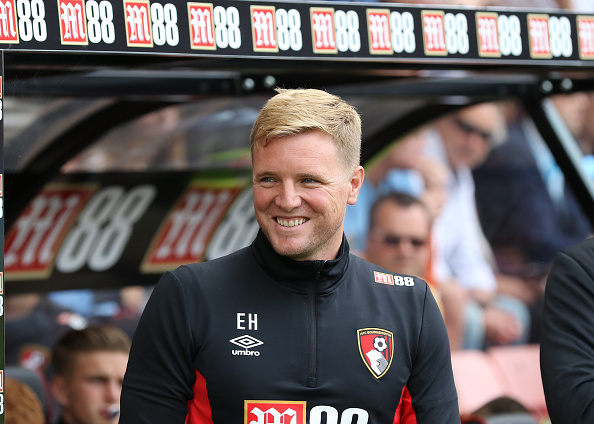 PST predicts: If Bournemouth's current squad remains whole through the end of the transfer window (with perhaps another defensive signing), the club have a terrific chance of repeating its mid-table finish. PST believes that Bournemouth will be in the thick of the relegation battle, but should manage to separate itself from the rest by at least 10 points once more.