When Southampton were promoted to the Premier League five years ago, no one foresaw the south coast club becoming England's model of structure and consistency, but after four top-eight finishes in a row (8th, 7th, 6th and 8th, beginning in 2013-14), that's exactly what's happened.
[ LIVE: Stream Premier League live ]
How, against all odds, you ask? Simply put, a series of savvy managerial appointments, sky-high-upside dealings in the transfer market, a robust youth academy which has produced numerous first-team stalwarts, and a willingness to cash in on players at peak value.
The 2017-18 PL season could very well be something of a crossroads for Southampton, as they begin their sixth top-division campaign under the guidance of a fifth different opening-day manager, Mauricio Pellegrino.
[ MORE: 2017-18 PL season preview hub ] 
From the day Pellegrino arrived at St. Mary's Stadium, he's been fighting an uphill battle to keep star center back Virgil Van Dijk at the club. Liverpool's dogged pursuit (some have called it tampering) has made life difficult in the build-up to the new season. Though a transfer agreement has not yet been reached, the saga is probably far from over. As for incoming transfer activity, it's been… well, pretty quiet
Best-, worst-case scenario: Saints' starting XI is as good as (and, in most cases, better than) any of the non-top-six sides, and what'll trickle down to the bench (the likes of Pierre-Emile Hojbjerg, Steven Davis, Sofiane Boufal, Josh Sims, Charlie Austin and Shane Long) isn't half-bad either. If the squad in place buys into Mauricio Pellerino's philosophy early on, expect Southampton and Everton to fight it out for seventh, albeit a ways back of the big six. Anything down the bottom half of the league table would be a shock, and a huge disappointment.
Best possible XI is…
---
—– Forster —–
— Cedric — Van Dijk — Yoshida— Bertrand—
—- Clasie —- Romeu —-
—– Tadic —– Ward-Prowse —– Redmond —–
—– Gabbiadini —–
---
Transfers In: Jan Bednarek ($6.5 million, Lech Poznan)
Transfers Out: Jay Rodriguez (West Bromwich Albion, $15.7 million)
Last season
8th place in Premier League
Group stage of Europa League
Runners-up in EFL Cup
4th round in FA Cup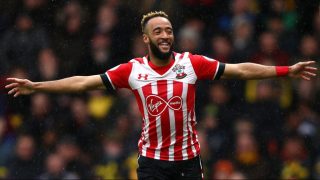 Star player: Nathan Redmond — Yes, the likes of Manolo Gabbiadini, Dusan Tadic and James Ward-Prowse are better known household names heading into the season, but Redmond seems the obvious choice to become "next Saints player to be transferred for $40 million after one spectacular season." (See, for examples: Sadio Mane, Luke Shaw, Morgan Schneiderlin, Adam Lallana, Nathaniel Clyne and Victor Wanyama) He checks all the boxes that PL clubs covet: outside-in attacker who does his damage cutting inside from the left wing; English; and, still only 23 years old.
Coach's corner: Claude Puel was (somewhat) surprisingly fired three weeks after the end of last season, despite an eighth-place finish and a League Cup final appearance in his first season in the PL, and quickly replaced by Pellegrino. The 45-year-old Argentine takes over at St. Mary's after one season as manager of Alaves, who he guided to a ninth-place finish in La Liga (including wins over Barcelona, Villarreal and Valencia) and a Copa del Rey final appearance in the club's first season back in the top flight.
PST predicts: Given the money spent by the top-six sides (not only this summer, but in past transfer windows), the gap between the haves and have-nots is wider now than perhaps ever before. 2017-18 will make three managers in three seasons for Saints (Ronald Koeman before Puel), and while that's bound to cause stress at the most well-run of clubs, Southampton have established themselves as a perennial top-eight side in the PL, which is exactly where they'll finish once again this year.