Only hosts Russia and red-hot Belgium know they'll be dancing at the 2018 World Cup, but several teams could join the fray before the final match day.
[ MORE: USMNT prospects on show at U-17 World Cup ]
Take Thursday, where Germany can advance by getting a point or more out of Northern Ireland, while England and Poland can qualify with wins and help.
In fact, only two groups are guaranteed to be up for grabs on the final match day. Here's what's cooking:
Group A
France can clinch a spot Saturday with a win in Bulgaria and a Swedish loss at home to Luxembourg. The latter is unlikely to happen, which will bring us to Tuesday, with France hosting Belarus and Sweden at the Netherlands. All signs point to France first, and the Dutch hoping Sweden opens the door to second place. Bulgaria needs unlikely scenarios but remains alive.
Group B
Switzerland and Portugal will finish 1st and 2nd, but we don't yet know the order. The Portuguese are likely to enter the Oct. 10 match in Sweden knowing a win will do the trick, though a draw could suffice if Switzerland loses at home to Bulgaria on Saturday.
Group C
Germany needs a point at Northern Ireland on Thursday to clinch a spot. Even a loss wouldn't doom them thanks to a five point lead on NI. Germany finishes vs. tricky Azerbaijan, while NI is off to Norway.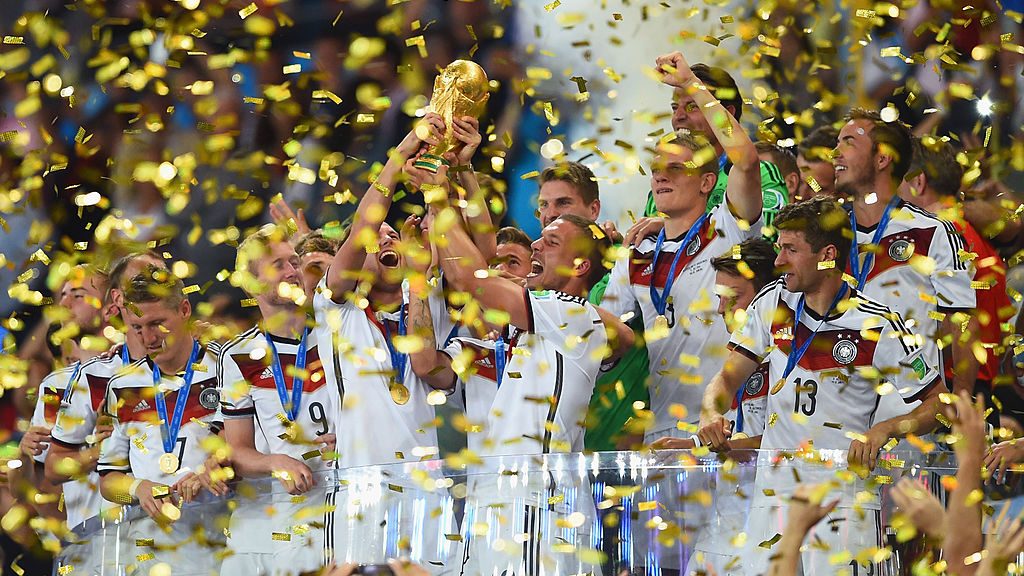 Group D
Serbia qualifies with a win at Austria on Friday, or a draw and help from Ireland and Wales. Those two and Austria are still alive, though Austria can only finish second with massive help.
Group E
Poland leads the group by three points and clinches a berth in Russia with a win at Armenia and a draw between Denmark and Montenegro, who both have 16 points.
Poland hosts Montenegro on Sunday in what could decide the group. Only Denmark, Poland, and Montenegro remain alive for the World Cup.
Group F
The front-runners for first and second are England and Slovakia, with the former able to clinch with a win over Slovenia. England could also advance with a draw and a Slovakia loss. Even a point guarantees a Top Two slot.
A visit to lowly Lithuania is on the final match day, so England can feel good about topping the group, though Slovakia, Slovenia, and Scotland are all alive. Slovakia visits Scotland on Thursday in a massive tilt for both, while Scotland finishes at Slovenia.
Group G
Spain is likely to win the group, with a three point and 17-goal advantage on second place Italy. But there's a chance the Italians could enter the final day level on points with Spain if the Spanish play down to desperate Albania and Italy waxes visiting Macedonia to knock the goal difference advantage down. Albania's thin hopes need a Macedonian win in Italy, a win in Spain, and then goal difference working in its favor following a final day win over visiting Italy.
Group H
Belgium is in. Bosnia and Herzegovina will finish second if its wins and Greece loses in Cyprus. Cyprus has to hope for a win over the Greeks and a BNH loss to visiting Belgium.
That would leave second place in play on the final day, when BNH is in Estonia, Greece hosts Gibraltar, and Cyprus visits Belgium.
Group I
This one's so tight we're just going to give you the table and schedule and tell you to sort out the scenarios yourself rather than type forever and ever and ever (so to speak).
Croatia — 16 pts, +9 GD
Iceland — 16 pts, +4 GD
Turkey — 14 pts, +4 GD
Ukraine — 14 pts, +4 GD
Friday: Iceland at Turkey, Finland at Croatia, Ukraine at Kosovo
Monday: Croatia at Ukraine, Turkey at Finland, Kosovo at Iceland