The USA will not be at the 2018 World Cup in Russia.
[ MORE: Where did it all go wrong? ]
After their shocking and truly embarrassing defeat at Trinidad and Tobago in their final CONCACAF qualifying game on Tuesday, Bruce Arena and his players will now be ridiculed for the manner in which the USMNT choked as they only needed a draw at T&T to seal qualification to the World Cup.
We all know that didn't happen and the U.S. will be sat at home next summer while the biggest party on the planet takes place.
[ MORE: 3 things | Player ratings ] 
With that in mind, our writers here at Pro Soccer Talk got together to talk about where it all went wrong, the key moments in a disastrous qualifying campaign and what is next for the U.S. men's national team.
[ MORE: What does this mean for the future? ]
Get involved in the comments section below in answering some of the following questions and either agreeing or disagreeing with our experts.
Joe Prince-Wright: Follow @JPW_NBCSports
Nick Mendola: Follow @NicholasMendola
Kyle Bonn: Follow @the_bonnfire
Matt Reed: Follow @MattReedFutbol
Dan Karell: Follow @DanielKarell
---
Where did it all go wrong for the USMNT during qualifying?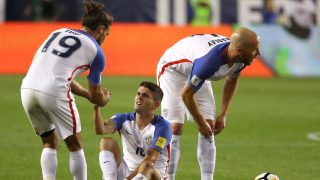 Joe Prince-Wright: It was a long time ago but the 4-0 defeat at Costa Rica last November was incredibly worrying. It cost Jurgen Klinsmann his job and several players simply threw in the towel. That set off the warning alarms and despite big home wins against Honduras and Panama, there was also a sense that a bad display like the defeat at Costa Rica was in the USMNT's locker. It surfaced on Tuesday against an under-strength Trinidad & Tobago and cost them dear.
Nick Mendola: The 2-0 loss to Costa Rica at home was rough, but it was the unsatisfying 1-1 draw in Honduras that spun it backward. Bruce Arena's decision to turn away from Geoff Cameron in the follow-up to his first poor game in some time in favor of Omar Gonzalez led to three-successive questionable performances at the back (Yes, including the clean sheet win over Panama on Friday). Using Graham Zusi at right back was another questionable move, but at least Arena had the excuse that DeAndre Yedlin wasn't fit.
Kyle Bonn: There's too many places to point them out, but it started right at the beginning. Jurgen Klinsmann's selection was all over the place, and his replacement went so anti-Jurgen that he became Jurgen. There were not enough kids called into the right places, and the ones that were brought up numerous question marks about their development and place in the team. With a lack of young talent in the right places, too many aging veterans were relied upon in places that they clearly could not be relied upon. Blame was placed in the wrong places while other glaring failures were allowed to repeat themselves on a game-by-game basis. The preparation on the road was poor, and the excuses abound.
Matt Reed: Look no further than the CONCACAF Cup in 2015. Matches against Mexico are never easy, especially in a big fixture like the one the U.S. faced here. Coming off of a poor performance at the Gold Cup just months before, this appeared to be the moment when Jurgen Klinsmann really started to lose his locker room.
Dan Karell: We should have known something was wrong after the first game of the Hex, when the U.S. lost 2-1 to Mexico AT HOME, a game they hadn't lost to Mexico in more than a decade in World Cup qualifying. Jurgen Klinsmann got the boot after the next match, a 4-0 drubbing at Costa Rica but even under Arena, this team never did enough on the road and lost two games at home. Turn either of those 2 home losses to draws, and the U.S. is in the World Cup. Mentally, this team was too weak to deal with CONCACAF. Panama, Honduras, Costa Rica and Mexico weathered the storm with no problems, no excuses. They're moving on.
---
What was the biggest disappointment of the World Cup qualifying campaign?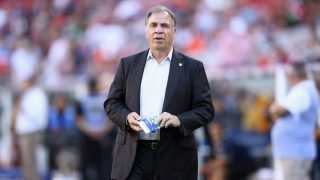 JPW: Arena's inability to be boring and just grind out points wherever he could. He should have been satisfied with a point at home against Costa Rica and the same on the road against Trinidad and Tobago. He was too gung-ho and at times seemed to get caught up in his own good press. Okay, Jurgen Klinsmann was fired and many will agree it was the right decision but Arena could've handled things a lot better and for a man of his experience his tactics in key games were simply naive. Choosing the exact same lineup at T&T, four days after they had beat Panama, was a mistake and will cost Arena his job and damage his legacy.
NM: No debut World Cups for Christian Pulisic, Matt Miazga, and Weston McKennie. I don't think anyone expected the U.S. to make a run in Russia unless given a very favorable draw, but young players experiencing their first WC would pay dividends for some time. There's always Qatar?
MR: It's difficult to pinpoint one moment, but to have this team come out so flat against Trinidad & Tobago on Tuesday night speaks volumes about where the USMNT is at. You can make all the excuses in the world, whether it be the lineup selection, short rest from playing on Friday or even the soggy pitch, but at the end of the day T&T had to play on the same field. It's not about the fact that the U.S. lost. It was how they lost. A 19-year-old Christian Pulisic was by far the most hungry player for the American squad, and while that may be a blessing in the future, it's not a positive sign in the present.
KB: The biggest disappointment is obviously not being able to get across the finish line given so many opportunities. SO many opportunities. A point here, a goal there, one fewer stupid mistake at the back would have resulted in qualification despite all the continuous missteps. The veterans played like rookies, and the lack of responsibility taken at every level left fans with palms to the air each turn.
DK: Failing to make the World Cup. It's as simple as that. Everything else is gravy.
---
Should Bruce Arena be fired as coach and Sunil Gulati be out as U.S. Soccer Federation president?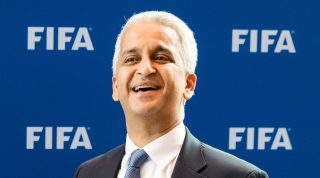 JPW: Yep. Time to go. Arena had one job and didn't deliver. Simple. As for Sunil Gulati, the upcoming U.S. Soccer Federation presidential election in February will be intriguing but if he remains it will not be a shock due to his ongoing 2026 World Cup bid and his close affinity to new FIFA president Gianni Infantino. Though he is now in a position where he is finally being challenged for the top spot after 11 years and his position now seems untenable after this huge failure. There has to be change, and a meaningful one, at the top of USSF. It simply has to happen.
NM: Yes, and almost certainly. Had the Yanks backdoored their way into the tournament, I may have advocated changing managers for the tournament, as Arena's clear preference for his favorite MLS players and prejudgment of certain players is a non-starter. Gulati is slightly trickier, but not because there shouldn't be a change, rather a concern that like FIFA we'll see the same philosophy in a different suit. A significant change is needed, not a cosmetic plug-in.
KB: Arena was likely to leave after this World Cup cycle anyways, and he failed in his one objective, so yes clearly he should go. That's obvious. Gulati's position is a little more complicated, but ultimately he's responsible for the business success of the federation, and missing out on the World Cup will cost this federation tens of millions of dollars in sponsorship, television rights, and future leverage and growth. He should go for that alone.
DK:  Bruce was heading out after the World Cup anyways so that's a given at this point. We'll see if he gets paid through 2018 or not but he shouldn't be on the sideline for the USMNT's next game, whenever that is. And on Gulati, I'm torn. I don't really know how much the head of U.S. Soccer can do. Can Gulati or another figurehead leader get rid of the pay-to-play model that's ingrained in our soccer culture? Ultimately, that's one of the issues. As a federation, US Soccer is missing so many potential prospects for the National Team because they come from lower class backgrounds and can't afford the fees to play club soccer. As such, they're not identified and they slip through the cracks and miss out on a chance to represent our country and provide more competition to the first team, which got complacent. Perhaps Gulati's successor will make better hires at the top – Gulati should be responsible for this and the back-to-back Olympics failures, plus the Hope Solo situation and CBA scandal with the USWNT – but the problem goes way deeper than the USMNT head coach and U23 coach.
MR: Bruce Arena wasn't going to be with the U.S. past next year's World Cup, barring the USMNT winning the tournament — which obviously isn't possible anymore. He has to go. Don't just look at the results. Listen to what he spoke about following Tuesday's elimination. Arena is in complete denial about the state of the USMNT, as is Sunil Gulati, so it will be refreshing to see someone challenge the latter in the next election for USSF presidency. The USMNT has become entitled. As a soccer nation we've become entitled. The Americans need to bring in a manager that will humble the group of players within the squad and present a strong front by making each guy earn his roster spot instead of simply being handed it because of their name.
---
Would the USA have qualified for the World Cup if Jurgen Klinsmann was still in charge?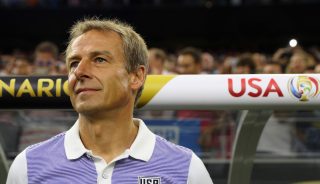 JPW: Quite simply: yes. I was never Klinsmann's biggest fan but you can't argue with his qualification record and setting the U.S. team up to defend and knowing their limitations. We always wanted more from the USMNT under Klinsmann and felt like it was attainable after the Copa America Centernario run and the Group Stage in Brazil in 2014. Now the U.S. is concerned about just making the next World Cup instead of trying to reach the last eight of the tournament. For all of his flaws, Klinsmann will be sat somewhere shaking his head wistfully thinking he could've at least got the team to Russia.
NM: Here's my affirmative argument: Jurgen Klinsmann would have not thought for a second about not calling up Fabian Johnson from Borussia Monchengladbach nor would he have left Stoke City's Geoff Cameron out of the Starting XI for three-straight matches (The first of which saw his introduction as a game-changing sub help provide a 1-1 draw in Honduras). Alejandro Bedoya would've also been used ahead of Darlington Nagbe, providing some help for Michael Bradley. Bonus comment: Bradley has been misused by both Klinsmann and Arena, but at least Klinsmann tried to buttress Bradley with center midfielders capable of the occasional hard tackle.
KB: HECK no. Klinsmann is still a large part of this problem. Not only the in-game managing and absurd squad choices, but the alienation of many within the federation and the arbitrary decisions at every turn. Klinsmann was likely fired too late, and he was not the man to take charge. It's a shame, because at the time of his hire, he seemed the perfect candidate; a European with experience at a massive club who also has a special knowledge of US Soccer. Gulati went all-in on Klinsmann with no exit strategy, and that was the mistake.
MR: People bashed me for taking Klinsmann's side throughout his time as manager, but is Bruce Arena's second tenure really that much better than the German? At least Klinsmann was ballsy enough to get USMNT players out of their comfort zone. He scheduled matches against Germany, Holland and Brazil. He gave Pulisic his first opportunity, despite being 17 years old. Klinsmann challenged players to move abroad, which may not bode well for MLS-extremists, but in the end, that's how American players will get better in the long-term. I can't say for certain that Klinsmann would have led the U.S. to the World Cup because he surely lost some of the locker room, but he was the better fit to get the job done.
DK: No. I think it would have been worse. Imagine if the U.S. hadn't pulled out the 1-1 draw at Honduras? I truly think with Klinsmann on the sideline they wouldn't have won that game. Replacing him was the right thing to do. He had good ideas on how to improve scouting and the sporting structure in the federation, but his lack of instructions and playing players out of position ultimately was his downfall.
---
How much of an impact will the USA not being at the World Cup next summer have on soccer, overall, in the USA?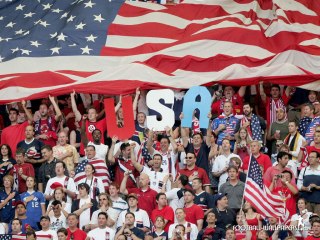 JPW: It is a massive blow for the sport. Casual fans and youngsters in the USA will not be paying anywhere near as much attention as they would've been if the U.S. was in Russia next summer. Long-term the impact should be small but it will be intriguing to see if the fanbase sticks with the USMNT in the next 12 months with no competitive games to play until the 2019 Gold Cup and Copa America. That is a long, long time to wait.
NM: The World Cup, like the Premier League, is a "gateway drug" for soccer fans young and old in America. There will be no Landon Donovan against Algeria this summer, no John Brooks against Ghana, no Jermaine Jones rocket versus Ronaldo's Portugal, nor a Tim Howard octopus performance against Belgium. And let's face it: There's a majority of American sports fans who won't tune into the tournament with any regularity while the Yanks aren't a part of it.
KB: Massive. Revenue lost will be staggering, but also the failure to draw a pool of new fans is devastating. The World Cup is the only event that draws the casual soccer fan in this country, and missing out on exposing those fans to the sport and roping a collection of them in is an opportunity lost. It halts the growth of the sport in this country, one that had been gaining unprecedented steam. The damage is not irreparable, but it certainly lengthens the process considerably.
DK: I'm of the opinion that there are enough soccer fans in this country that it won't be a huge blow. Fans will still come to watch their team in MLS, NASL, USL and thanks to the diverse U.S. population, people will still watch the World Cup, whether they root for Mexico or have ancestry with any of the other participating countries. Plus, Panama and Iceland are great stories, and great for them to make it to the World Cup. BUT, I do think it's another missed opportunity to grow awareness of the sport more. Americans love nothing more than a chance to rally behind the national team (it's why Americans go nuts for the Olympics even if they won't watch track and field the rest of the time) and I know people who "discovered" the joys of soccer and the passion of the game after watching the U.S. play in the World Cup. U.S. Soccer is missing another chance to connect with those potential fans. That's what will be the impact.
MR: For many casual fans, the World Cup is the only time in the U.S. where they'll actually pay attention to the USMNT. Those are predominately those that will be affecting the attention placed on the USMNT until the next cycle. Barring U.S. Soccer doing something crazy like keeping Bruce Arena on as manager, I think soccer in America will be fine in the short and long-terms. It's just the initial shock of missing out on the competition that has fans stunned.
---
What positives, if any, can come from this?
JPW: That U.S. Soccer leaders will hand the reins over to people with fresh ideas, but that is a long shot. It also reaffirms the need for young U.S. talent to try and break through at some of the top teams in Europe. Christian Pulisic should be the shining light for all that is achievable with U.S. Soccer in the dark times ahead.
NM: Nothing that outweighs even a small percentage of the bad, but if it convinces the next Alejandro Bedoya or Michael Bradley to stay in a competitive top league through their primes, that's a start. A changing of the guard in U.S. Soccer would be a big and justified move but, as I said above, it can't be a new body in Sunil Gulati's suit.
KB: Nothing. There is no silver lining. Some will say the ability to clean house is a positive here, but that shouldn't be necessary. That's not a "positive" it's a byproduct of a host of failures made necessary after those failures manifested as results. There is nothing to fall back on. Time for US Soccer to pick itself up off the floor.
MR: I think it comes back to the entitlement. To give another example, look at Brazil during the 2014 World Cup — which they hosted. The Brazilians were absolutely ripped apart for their performance against Germany in the semifinals. Think about that. Most countries would kill to reach the last four of the World Cup. The USMNT is in a similar boat now. Since 1986, the U.S. had reached the World Cup every cycle. Now is the time for the U.S. to realize — if they haven't already — that they aren't invincible. Hopefully U.S. Soccer brings in a manager that instills that truth upon the players.
DK: There are no positives from this. This is an abject failure, that a country of 300 million that can also rely on foreign-born players can't find 11 players to beat Trinidad's B team. Hopefully the leadership have a good think and can implement some changes that help the team in 4-8-12 years from now, but this is midnight on U.S. Soccer and is one of the sport's darkest moments in this country. This is a failure and a disgrace.