Few United States men's national team matches are as weird as Tuesday's 1-1 draw in Portugal, a feeling that had little to do with a fairly exciting contest.
That's because the game meant so little, yet meant so much. The Yanks are turning the page after a horrible World Cup, and did it with the failing ex-coach of the bunch serving as an in-studio host and most of its top players at home.
[ MORE: Match recap | Player ratings ]
That led to some interesting conversations, including this one traded by PST staffers Nick Mendola and Andy Edwards during and after the match.
Nick Mendola: Alright, Andy, I'm going to go ahead and say it: For as much vitriol as I feel toward all of U.S. Soccer for ruining one of the precious World Cup summers we get during our time on this Earth, it was a really smart move to play almost exclusively kids on Tuesday.
The first half was fun, the players showed abandon and ambition, and there was a real zest from both sides. Putting aside the howler from Ethan Horvath and the inclusion of Bruce Arena in the pundits' room, and I have to say that was actually, kinda, fun?
Andy Edwards: What good would it do, having all this "young talent" if we didn't take the earliest possible opportunity to take a group players like Weston McKennie, Tyler Adams (above), Kellyn Acosta and Matt Miazga and mold them into a cohesive unit? With all due respect to the "old guard" — the previous generation of USMNT regulars — there's no reason in the universe that they should play a single minute in the next 12 months.
Rather than filling the cracks with youngsters who might not be ready, the "new guard" needs a year — at least — to grow together, before sprinkling in a handful of veterans around them. It's that kind of entitlement and inertia that, in my opinion, resulted in so much complacency throughout qualifying.
[ MORE: 3 things from the 1-1 draw ]
NM: For sure. And that begs as a question before we go forward full throttle: How much vitriol are we allowed, and when does it have to stop? Because watching the World Cup is going to sting like a melon farmer, and the U.S. should always qualify out of CONCACAF.
With respect to an all-timer in Michael Bradley, when I see Kellyn Acosta delivering on his promise a lot better alongside Danny Williams — and let's face it: Portugal's B Team is better than T&T's B-plus team — I get angry.
When I see Miazga — who did have an error — looking better than Omar Gonzalez — I get angry. Is this unfair? And if not, when does it become unfair? Sorry for the aside.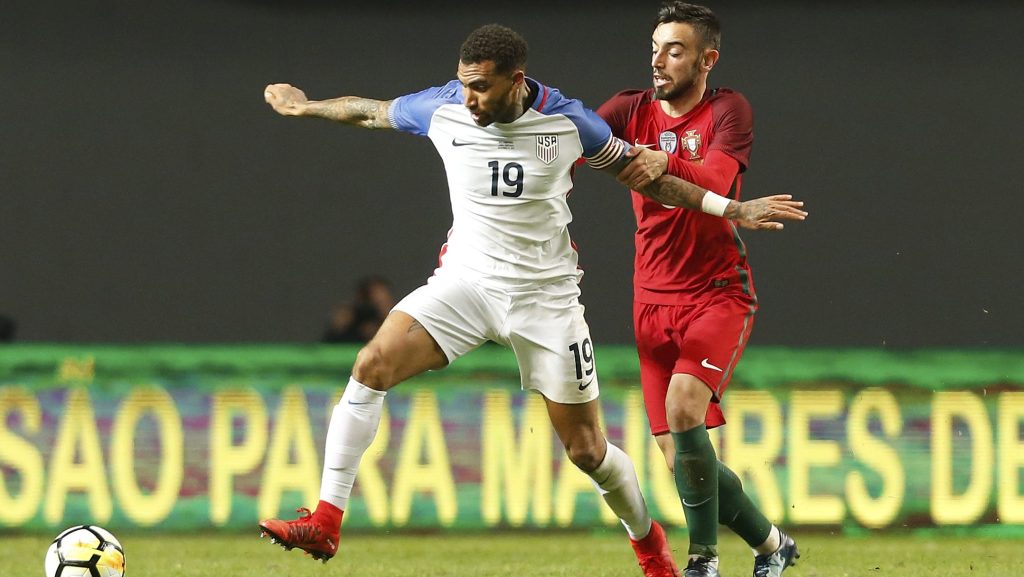 AE: I'm happy to let go of the vitriol and ill will for as long as I don't hear any excuses from any of the offending parties — or until the former head coach pops up on television broadcasts and I'm forced to relive last month's debacle again, simply at the sight of his face.
As my own aside: what's that all about? We're supposed to move forward under the watchful eye of Bruce Arena, TV analyst? I can't think of anyone who's less qualified to tell us, "Here's what comes next," and more likely to rehash the same tired debates and practices of the last decade which ultimately got us nowhere. Just like the squad need fresh faces for the long road ahead, the American soccer public needs fresh voices and ideas to challenge and elevate it. If asked again, Bruce, please say no.
Now that that's off my chest, I'm ready to move on with the rebuild.
[ WATCH: Both goals from the draw ]
NM: When he was asked, "Would you change anything?" and he opted for "Well, we won the Gold Cup and then I called back those pesky guys playing in Europe" — right before calling his phone "the expert machine" as if to flip the bird at any fan who hasn't managed a team — I almost climbed into my dryer with 1,000 pushpins and a gas can.
Andy, I seriously cannot go any further with this. We need to go back to the game.
So, Tyler Adams can play basically every position, Weston McKennie has more attacking nous than expected, and basically none of these dudes were afraid of the spotlight that came with standing on the pitch when the curtain raised for the first time after disaster?
That part, my friend, is awesome.
AE: Another topic…
It's great that McKennie, Acosta, Adams, Miazga and a handful of other youngsters answered the call and largely showed well against Portugal, but an important deficiency remains: a secondary playmaker — whether it be someone central when Christian Pulisic plays out wide, or a wide man capable of either stretching the field wide or cutting inside to combine underneath.
The aforementioned bright spots are strike me as functional players in a side built around a strong spine, but lacking the flair and game-changing instincts that so many others lacked before them. It's great that we have Pulisic, don't get me wrong, but where do we find — or, do we? — him a suitable running mate?
[ MORE: Arena's baffling pregame comment ]
NM: That's a terrific question. I really wanted to see more of Kelyn Rowe, and Arena's right that he probably earned a carryover nod from Gold Cup to WCQs.
But isn't that the potential beauty of the next few months? You can give any number of players the chance to show they can be that guy, and USMNT matches also put guys in the shop window.
Again, we've got — weeping, weeping, nearly uncontrollable weeping — nearly five years to sort it out. The hope is that Andrew Carleton, Luca de la Torre, Gedion Zelalem, or preferably some veteran will fill that void. I like Rowe, but maybe Nagbe would shine with less defensive responsibility (I'm a lot lower on him than most), or Kenny Saief.
Also, only 1/4 kidding, clearly it's going to be Clint "Our Pescadito" Dempsey. Speaking of which, where are we on the futures of Jozy Altidore, Bobby Wood, and Jordan Morris. How many of the three are parts of the next Hex?
AE: Well, Wood is 24, so he's (hopefully) got two more full cycles as a key contributor. He has to be close to playing himself into a move to a slightly bigger team in the Bundesliga — you know, one that's not in the relegation scrap every single year. For what it's worth, he'd have been perfectly suited to play with the pressing and counter mindset of the midfield on Tuesday — much more so than Sapong, at least.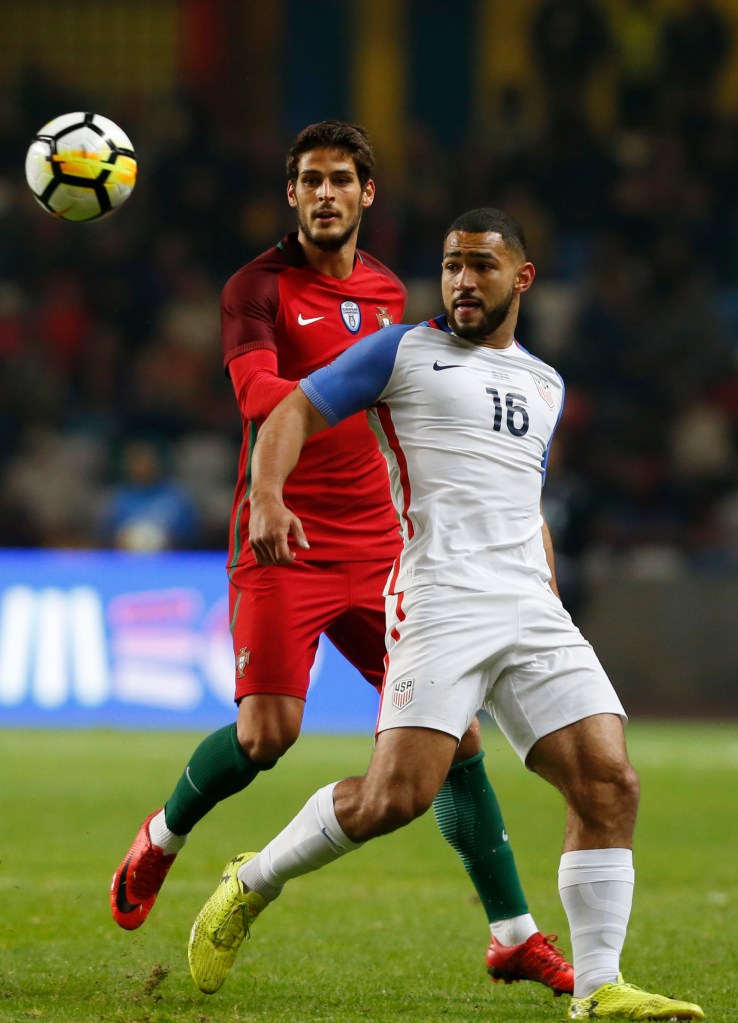 As for Altidore and Bradley, there's clearly still a place for players with the amount of experience and talent. What there hasn't been for the majority of their USMNT careers — and it's hurt the program, in hindsight — is anyone to challenge their automatic starting places. That will, hopefully, change once they're brought back into the fold, roughly this time next year. They're capable of — and should be doing — much more than their last three years for the Yanks. With that said, if they don't return with a renewed sense of motivation and gigantic chips on their shoulders, though, it'll be very easy for me to say goodbye and move on.
NM: That's the big question, right? Bradley might be the wrong example given that his key work doesn't necessarily jump off the screen, but that's — again, hindsight 20/20 — the reason you bring in outside eyes and not go with Arena 2.0. You invite Tata Martino, or Peter Vermes, or Eddie Howe, and they get the keys to the car. No, "Well he's done a lot for the program."
Don't hire the personality for the personality. Don't hire the guy who has an agenda. Hire the guy who is willing to put the best guys out there every time, who's willing to be wrong every now and again.
One final question: You calling in Pulisic, Cameron, Wood, and the gang come January, or keeping up a similar "new" vibe for another couple months?
AE: I'm definitely calling in Pulisic and Wood — anybody under 25, really — during the first FIFA window of 2018. To me, it's paramount that the new guys get reps alongside players of that quality. They're the ones, after all, who'll make up the majority of the squad in 2022, with a little bit of luck.
As far as Pulisic has come in the last 12 months, he's still got a lot to prove and add to his game — as both a player and a leader. We know he's a brilliant individual player, but his next for years have to be about making everyone else — players both his age and older, don't forget — better. That's a lot to ask of a 19-year-old, but he's given every indication that he wants that responsibility and will hold everyone, himself included, accountable.
With all due respect to Cameron and a select few others, I know what they are at this point. If there's a need for them to be recalled closer to 2022, I hope they'll accept the call and make themselves available. But, in my opinion, every opportunity has to be given to younger guys — many of whom we saw on Tuesday — to make one of 23 spots their own. Wasting the next four years by constantly calling in players who'll be on the wrong side of their primes in 2022 — a la Dempsey and Jones from 2014 to 2018 — would be the grossest mismanagement job this side of the just completed qualifying cycle. Let's not do that.
NM: And part of that identifying the old guys. Danny Williams, especially as a man holding down a starting spot in the central midfield-driven world of the Premier League, took a large step in that direction on Tuesday. Now who will join him?