With the January transfer window open, there are plenty of Premier League players who could be moving on for a fresh start this month.
[ MORE: Latest transfer news ] 
Let's focus on the top 10 current PL players who should be on the move between now and Jan. 31 when the window shuts.
Of course, the fact that they should be on the move doesn't mean that they will be. We all know how complex the transfer market can get, especially in January.
---
1) Theo Walcott (Arsenal)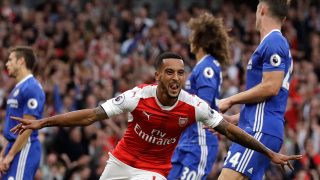 Walcott has been at Arsenal for 12 years and after so much early promise his injuries and a switch in formation has taken its toll. With Wenger preferring two attackers underneath a central striker in a 3-4-2-1 formation, Walcott hasn't started a single PL game this season. A move back to the club where he started, Saints, would be a good fit for everyone and maybe he'd get the chance to play through the middle where he seems most dangerous.
Age: 28
Price: $25-30 million
Interested clubs: Southampton, Everton, West Ham
Percentage chance he moves in January: 80%
---
2) Jonny Evans (West Brom)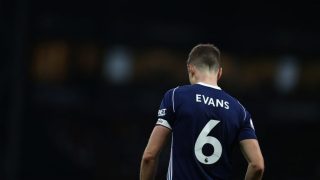 The commanding center back looked set to move in the summer but the Baggies held onto him. Alan Pardew would not want to lose his captain in January but with the Baggies on a 19-game winless run, you can understand why Evans would want to move as Man City and Arsenal battle for his signature. The former Man United center back has matured into a fine center back but only a big offer would force West Brom to sell.
Age: 30
Price: $30 million
Interested clubs: Manchester City, Arsenal
Percentage chance he moves in January: 75%
---
3) Danny Ings (Liverpool)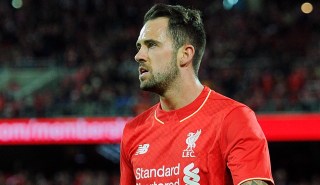 After two serious knee injuries Danny Ings is battling to get his career back on track. The England international scored goals galore at Burnley and was having a great start to life at Liverpool before his cruel injury blows. With the Fab Four, Dominic Solanke and Daniel Sturridge ahead of him at Anfield, now seems like a good time to head out on loan for six months. Plenty of clubs will be queuing up if Ings is allowed to leave on loan.
Age: 25
Price: Initial loan deal
Interested clubs: West Brom, West Ham, Newcastle, Stoke City
Percentage chance he moves in January: 75%
---
4) Daniel Sturridge (Liverpool)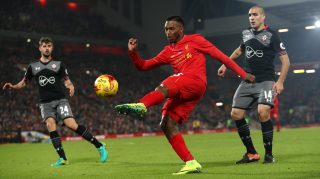 Given his quality, it is really tough to actually see Liverpool letting Sturridge go in this window. He has worked hard to get back to full fitness but has scored just three goals in 14 appearances in all competitions. Given the form of the Fab Four, like Ings he finds himself on the bench and reduced to cameos. Sturridge will be desperate to play regularly in a World Cup year but is a move to a struggling side, initially on loan, the right move for him?
Age: 28
Price: $40 million (or a loan deal, initially)
Interested clubs: Southampton, Stoke City, West Ham
Percentage chance he moves in January: 50%
---
5) David Luiz (Chelsea)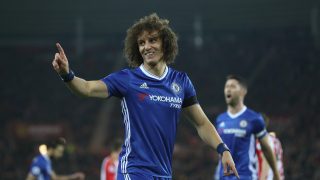 The Brazilian center back is totally out of favor at Stamford Bridge after falling out with Antonio Conte. The Italian coach has said Luiz can leave in January if a replacement is found, which could slow things down considerably, but in a World Cup year Luiz will want to be playing regularly to seal his place in the Seleceao squad. Arsenal have been suggested as a possible destination, while Newcastle were rumored to be interested in taking him on loan. A move overseas to Spain or Italy may be Luiz's best hope of securing regular action.
Age: 30
Price: $35 million (or a loan deal)
Interested clubs: Arsenal, Real Madrid
Percentage chance he moves in January: 80%
---
6) Michy Batshuayi (Chelsea)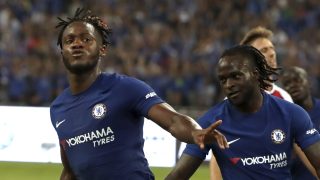 Another player who has been told he can leave Chelsea if another attacking option arrives. With Ross Barkley coming in, it seems like Batshuayi could move on as Conte prefers to play with  Hazard up front and wingers Pedro and Willian if Morata is out injured. The writing has been on the wall for Batsuayi for a very long time and he carved out a "super sub" role for himself last season. Chelsea will do well to get the $42 million back they spent on Batshuayi in the summer of 2016, so maybe a loan deal suits everyone best.
Age: 24
Price: $35 million (or on loan)
Interested clubs: West Brom, West Ham
Percentage chance he moves in January: 70%
---
7) Henrikh Mkhitaryan (Man United)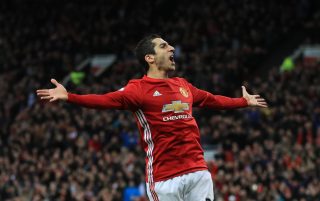 Henrikh Mkhitaryan has fallen totally out of favor with Jose Mourinho this season and his Old Trafford career seems all but over. Mkhitaryan took time to settle last season when he first arrived from Dortmund as the reigning Bundesliga player of the year, but finished the campaign strongly and looked to be an integral part of Mourinho's plans in 2017-18. Not so much. A return to Dortmund seemed likely, and Italian giants Inter Milan are also said to be interested, but Mkhitaryan's big wages could be the stumbling block. He should leave but maybe he won't be able to.
Age: 28
Price: $35 million
Interested clubs: Borussia Dortmund, Inter Milan
Percentage chance he moves in January: 50%
---
8) Troy Deeney (Watford)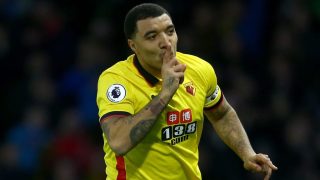 Troy Deeney's future at Watford appears over with the club captain barely used by Marco Silva this season since he arrived as manager. Deeney has proved he can score regularly in the PL but with Silva going for a younger, quicker forward line for the Hornets, his bullish style of play doesn't fit into their philosophy. Deeney would offer Newcastle something they don't have as a true center forward who can hold up the ball.
Age: 29
Price: $10-15 million
Interested clubs: Newcastle United
Percentage chance he moves in January: 65%
---
9) Olivier Giroud (Arsenal)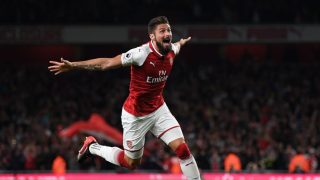 Despite Arsene Wenger saying he is not available in January, Giroud will want to play regularly somewhere to boost his chances of starting for France at the World Cup this summer. He turned down a move to Everton in the summer who have now made a move for Cenk Tosun, while Giroud is said to be interesting AC Milan and Fenerbache. At 31 he's no spring chicken but Giroud has scored four times off the bench in the PL this season and has played a leading role in their Europa League and League Cup runs. He deserves to be a starter somewhere and Wenger will let him go if the French striker insists.
Age: 31
Price: $25-30 million
Interested clubs: Fenerbache, AC Milan
Percentage chance he moves in January: 60%
---
10) Riyad Mahrez (Leicester City)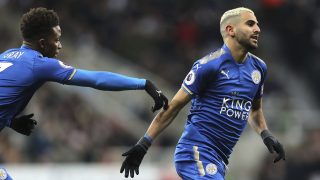 It seemed likely Mahrez would leave in the summer but Roma didn't up their offer and he remained with the Foxes. Since bleaching his hair, and since Claude Puel arrived as manager, Mahrez has been sensational with seven goals in the PL this season and two goals and three assists in his last four games. Chelsea and Liverpool are said to be most interested in Mahrez during this window and it is widely believed Leicester have said the Algerian winger can leave if someone meets their asking price of $54 million.
Age: 26
Price: $54 million
Interested clubs: Arsenal, Chelsea, Liverpool, Roma
Percentage chance he moves in January: 60%
---