Six MLS teams have three picks between Friday's first and second rounds of the SuperDraft, while two teams — Portland and Philadelphia — aren't scheduled to select anyone at all.
[ MORE: USL granted second tier status ]
Atlanta United
Picks: 14, 36
Needs: They've signed a number of defenders this offseason, but wouldn't be surprised to see them take someone to do the dirty work — at back or center defensive mid.
Chicago Fire
Picks: 15, 38
Needs: A youngster behind Bastian Schweinsteiger and Dax McCarty in the center of the park. Maybe Joao Moutinho from Akron, though he shouldn't drop this far.
Colorado
Picks: 25, 27
Needs: Attacker — The club has a number of good defenders and new coach Anthony Hudson has brought a few in, too. Forward or attack-minded midfielder seems the player here.
Columbus
Picks: 21, 32, 44
Needs: Attacking talent — Justin Meram wants out, Federico Higuain is quite the veteran, and Ola Kamara may be wanted by La Liga clubs. Trading up may be the call.
DC United
Picks: 3
Needs: FW, CAM — An electric attacker is atop DC's wish list, and there are a few in this draft, but DC will also like the idea of trading down to scoop a couple picks. Thought of them when I saw this Tweet;
FC Dallas
Picks: 11, 29, 34
Needs: Anywhere — FCD's academy has been so productive that the club can take massive home run swings and be happy just hitting on one.
Houston Dynamo
Picks: 20, 43
Needs: Defender — There's an outside shot for a midfielder or goalkeeper here, but with Erick Torres, Romell Quioto, and Alberth Elis, it's fair to assume attacker isn't the desired outcome.
LAFC
Picks: 1, 24
Needs: Everywhere (It's their first year, after all). Selecting first overall, LA would do well do deal for more picks, though it's probably hard for Bob Bradley to overlook center back Tomas Hilliard-Arce of Stanford as a center back for a decade.

LA Galaxy
Picks: 2, 40
Needs: CB, ST –An out-and-out big body center forward is a good idea, especially with no guarantees that Gyasi Zardes comes back from the form wilderness.

Minnesota United
Picks: 5, 28, 41
Needs: Center back, full back, defensive mid — The Loons are pretty set at forward and playmaking midfielder, and have Alex Kapp as a young backup to Bobby Shuttleworth between the sticks. Anywhere else is possible.
Would love to land: Joao Moutinho, Akron
Montreal Impact
Picks: 4, 7, 37
Needs: Expect the Impact to take a swing at an attacker with one of their first two picks, and go best available player with the other.
New England Revolution
Picks: 8, 9
Needs: Center midfield — Whether a box-to-box CDM or an heir to Lee Nguyen, New England needs presence in the middle of the park.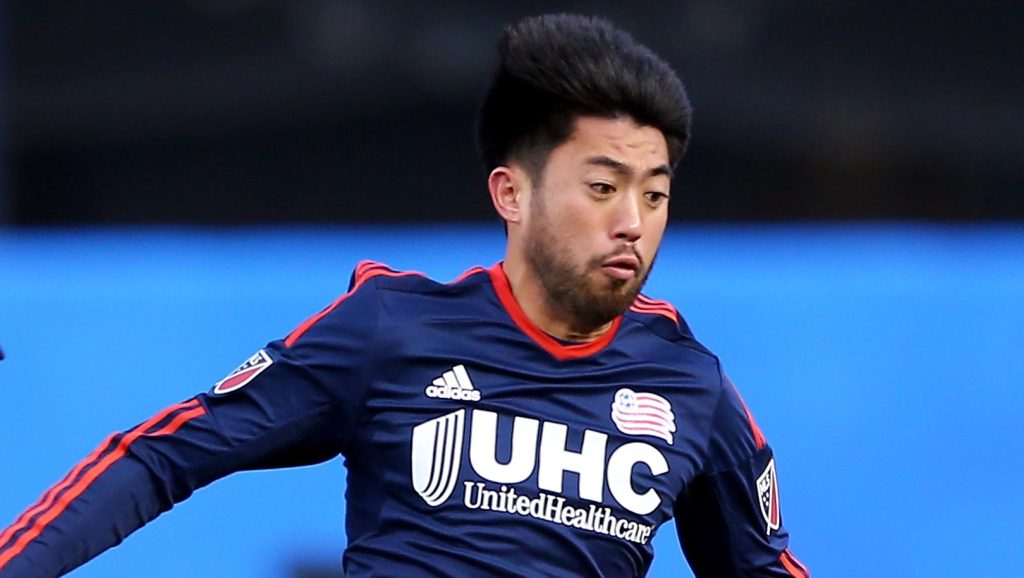 New York City FC
Picks: 19, 42
Needs: Defender — Finding functional, U.S. born backs is always a good idea. When your parent club keeps finding you legitimate elite attacking prospects, there's every reason to choose backs.
New York Red Bulls
Picks: 16, 31, 39
Needs: Forward — RBNY has produced Homegrown talent everywhere, but it'd be interesting to see them find someone to develop behind Bradley Wright-Phillips.
Orlando City
Picks: 6
Needs: Anywhere but midfield — With Sacha Kljestan, Josue Coleman, Yoshimar Yotun, and a number of X-factors, it seems more likely Orlando looks to find a defender or forward.
Philadelphia Union
Picks: None
Needs: Assuming they find some picks, defenders and a developmental center forward could be the play.
Portland Timbers
Picks: None
Needs: Could go anywhere given the shift in manager, but a winger seems possible.
Real Salt Lake
Picks: 10, 33
Needs: Center midfield, goalkeeper — An heir apparent to Kyle Beckerman and Nick RImando seems appropriate here.
San Jose Earthquakes
Picks: 12, 30, 35
Needs: Who knows who Mikael Stahre wants, and really the Quakes seem halfway decent all over the park. A young, shifty forward would be the play if available.
Seattle Sounders
Picks: 22, 45
Needs: Forward — Don't really need anyone, but Clint Dempsey's getting a bit older. Jordan Morris isn't and Will Bruin's here, too, so any position is possible.
Sporting KC
Picks: 13, 18
Needs: Like TFC and Vancouver below, KC can take the best players available.
Toronto FC
Picks: 23, 46
Needs: Maybe wingback depth or a Michael Bradley or Jozy Altidore understudy? Best available player is the call here.
Vancouver Whitecaps
Picks: 17, 26
Needs: Another team that can go best available player, though wide midfielders or backs seem a decent shout.