It's hard to say that Sergio Aguero is an unforgotten man in Manchester City's loaded lineup of talented attackers, but sometimes it does feel that way.
[ MORE: PL Roundup — Top three all victorious, Gunners thrash Palace ]
The 29-year-old striker proved his worth once again though on Saturday afternoon at the Etihad Stadium after scoring his second hat-trick of the 2017/18 Premier League season in Man City's 3-1 victory over Newcastle United.
Although the match never seemed in doubt that Pep Guardiola's side would come out on top, Aguero has a way of finding himself in all the right positions, and more importantly, capitalizing on the chances he has when he gets into those spots.
An overwhelming amount of possession — which exceeded 80 percent in favor of Man City — gave the hosts the opportunities that it needed, and City manager Pep Guardiola has full confidence in Aguero, who continues to light up English football in his 200th PL appearance.
"I said we are not going to buy a striker because we have Sergio Aguero and in 2-3 weeks we will have Gabriel Jesus," Guardiola said after the match. "We are so happy for him. We need a guy who scores the goals."
The Argentine international is now tied for sixth-place in England's top flight with seven career PL hat-tricks in his time with Man City.
The true beauty of what Aguero does though isn't the fact that he scores so many goals, but instead how he manages to score them.
It certainly helps out when you have creative masterminds in the attack like Kevin De Bruyne, Leroy Sane and David Silva, but it's been Aguero's genius that has helped pace the Cityzens for so many years now.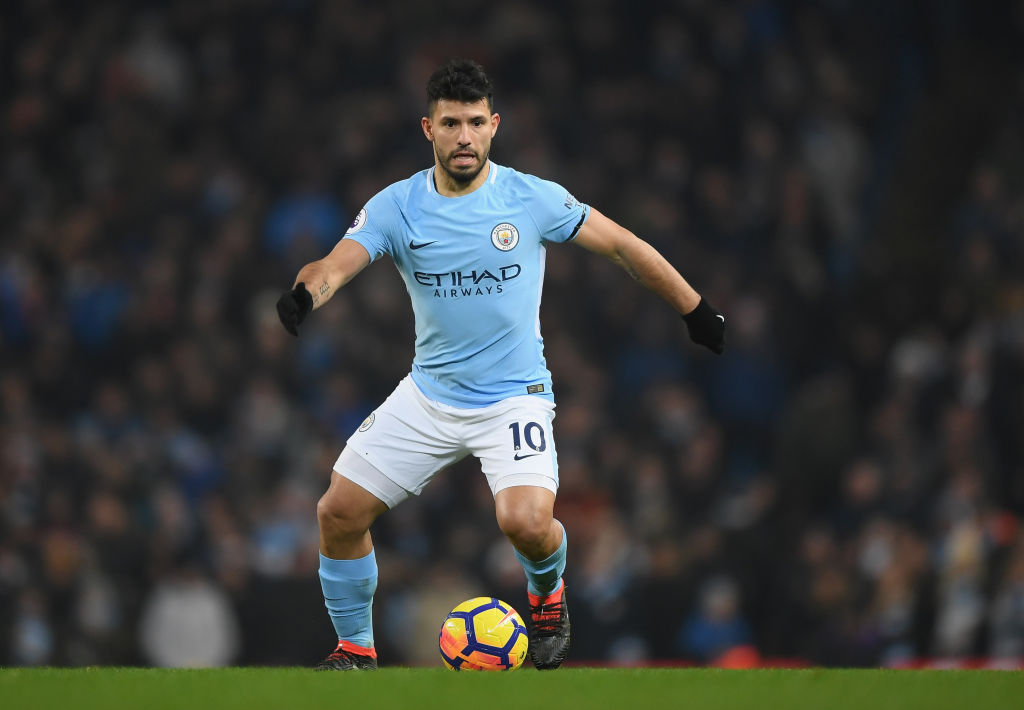 The veteran goalscorer kicked things off for City 11 minutes before halftime, after nodding home the slightest header into the far corner.
Aguero then proceeded to score from the penalty spot in the second stanza, before adding his final finish after finding himself in the right position when Sane decided to take on the entire Newcastle backline.
[ MORE: Wenger hails Arsenal, talks Aubameyang move ]
Overall, Aguero's 16 goals in the PL are third-most this season, only trailing the likes of Harry Kane and Mohamed Salah — who have had superb campaigns in their own right.
One thing is for certain though, if the Cityzens go on to become the "greatest team in PL history" much of the team's success will — and should be — attributed to its star striker in Sergio Aguero.
Follow @MattReedFutbol