PST is vetting the candidates to succeed Sunil Gulati as president of the United States Soccer Federation. This post speaks with Eric Wynalda, the broadcaster, coach, and fourth-leading scorer in USMNT history, about his candidacy. His web site is EricWynalda.org.
Sharp, candid, and clearly passionate about the game, Eric Wynalda will slip into a very serious state when he's striking a particular chord that means a lot to his vision for U.S. Soccer.
While Wynalda is confident he's the right person to fix what ails the federation, he seems just as concerned about the wrong person not getting the gig when American soccer is at its most vulnerable. It's not paranoia, but he's engrossed in the notion.
"(Change) certainly has become a buzzword," Wynalda told ProSoccerTalk on Tuesday. "I don't get offended but I certainly don't appreciate it when certain people who are engaging these conversations start talking about how they're going to make the soccer better.
"It's not possible for them to execute what they're talking about from their inability to understand what exactly soccer is. My biggest problem, I guess, with all of this is we have engaged the business of soccer. We've turned it into an industry. In order to understand the soccer business, you need to be a soccer mind. That's the best way I can represent what I'm bringing to the table."
Wynalda spoke of fixing "four or five" key parts of the federation, with functional youth soccer as a bedrock. From a broadcaster standpoint, he thinks the USSF isn't getting a good enough deal on their properties, naming its deal with Soccer United Marketing as an example. In some cases, he says the policies and agreements were "inappropriate." In others, they are "appalling" to him.
He worries about business being a bigger guide to the administration than soccer, and how it affects the youth game. When asked about Hope Solo's assertion that her candidacy has shown her that the USSF is actually in far worse shape than she suspected, Wynalda takes a long pause to consider whether he agrees with her.
"Certain parts of this are a lot worse than I thought," Wynalda said. "The fragmentation of the youth organizations is pretty bad and it does have its direct effect on our kids and our families. To look at it and say, 'Wow that's messed up' is one thing but to go through the process that we've all as candidates have gone through, to listen to people and try to come up with solutions, it's a daunting endeavor.
"The best part about it is I really feel that myself and my team, in the 501 space, or the marketing space, or the soccer people … it was really cool to dive into the bylaws, the problems, and start coming up with real solutions."
[ MORE: Man Utd extends Mata deal ]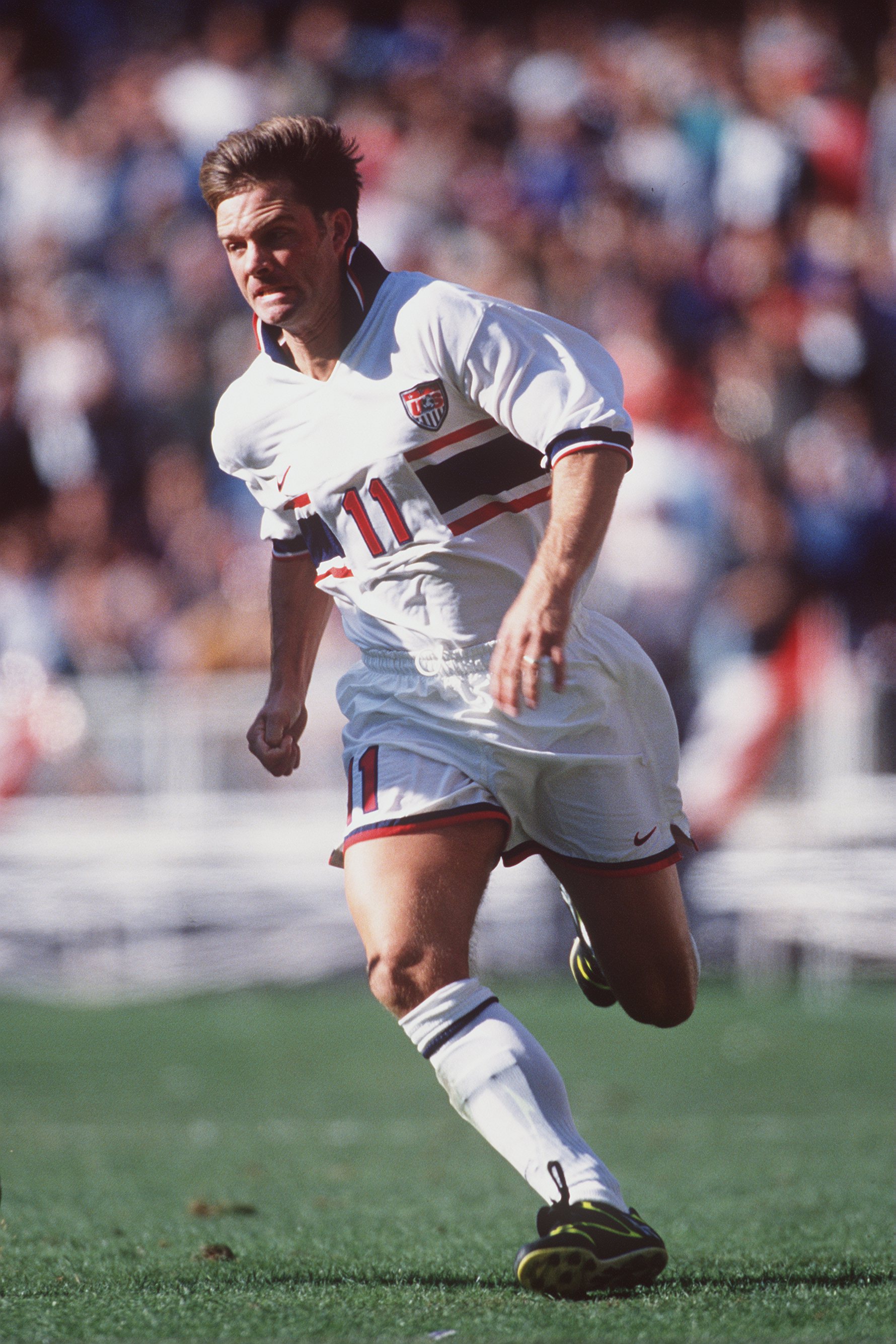 And while he let loose with a few buzzy quotes fit for the hits and SEO that drives media, Wynalda says he's most concerned with the soccer stuff: sorting out the youth side, the professional angle, and getting the ailing USMNT and USWNT programs off the mat.
This is where Wynalda's pistons really started to fire in a near unbreakable string of words.
"The hesitation or concern might be that the next president will do things exactly the way our old president did," he says. "That's a trust question for people who are going to be voting. They may have had their issues, or maybe they felt that they are somewhat disenfranchised.
"Every decision that is made has to be about the game, not the person. That's why it's imperative that our next president understands the game, and the importance of this sport. That's been a concern of mine for many years. I've gone through this process and unfortunately recognized that I was right.
"A lot of these decisions were made in inappropriate way. It has put us down a path that isn't impossible to change our course, but we've gone too far into the woods. We need to figure out a way to find the road. It might take a while.

"It might take the ability to hack down some trees and forge your own way, to be a president who's willing to make hard decisions to get us back on track because we have gone a little bit too far down the wrong path. But at the end of the day when you make your decisions collectively with your board, you have to make it with the best interests of the game. That's gotta be recognized by our voters right now.
"They are going to vote. And they are going to have concerns, but they need to vote for the person that they believe will always have the interest of the sport — not the business — the sport. You take care of the product, the business takes care of itself. You fail to produce a product, which is what has happened here, the business will fail."
[ MORE: Wenger reacts to Swansea City's upset of Arsenal ]
Wynalda seems to bristle a bit at the idea that USSF has been a business force. He says the federation's decision not to open up its television rights for bidding has hampered the bottom line, and that awarding that asset to SUM was one of the aforementioned "appalling" qualities.
He says his 16 years in broadcasting, kickstarted at the 2002 World Cup, has led him to the perfect position to become U.S. president ("I'm not a glorified accountant," he bites. "I understand this space better than most").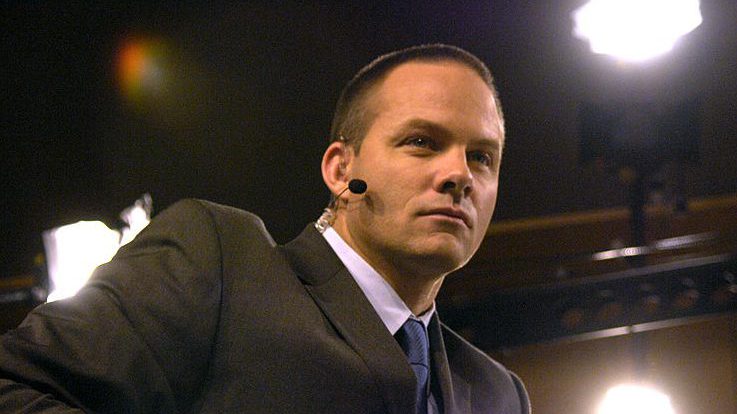 Wynalda seems to credit many of his fellow candidates, though there's a clear feeling that anyone linked to the current crew — Carlos Cordeiro and Kathy Carter specifically — has almost as much to answer to as to offer.
"We've seen corruption in the game. We've seen collusion in the game. I'm not saying that's what's going on here, but you take a look at it and say, 'How do we make this better? And how do we engage and recreate the policies that leads us as an organization to better serve our members?'"
Wynalda believes he's the man for the job, and whether he you like his takes or not, he talks like a man who'd walk the country to convince a single voter that his vision will work. Maybe he's just figured out politics — that's quite possible in a process like this — or maybe that obsession is the right way to drive the bus.
If he's convinced enough voters to name him as the next president, that may show that what people can't know about Wynalda, his status as a leader, is one less worry as U.S. Soccer enters the most important chapter of its story since it won World Cup hosting and kickstarted Major League Soccer some 20-plus years ago.