Ah, the return of Major League Soccer.
It feels like forever ago that Toronto FC captured its first MLS Cup title in franchise history, although it was only a mere two-plus months ago.
[ FOLLOW: All of PST's MLS coverage ]
In that time, though, a lot has changed, including the preparation for yet another expansion side entering into the league and several MAJOR transfer moves that have sent reverberations throughout MLS.
We'll get to Los Angeles FC and the rest of the Western Conference on Wednesday, but for now, here is everything you need to know about the Eastern Conference heading into the 2018 season.
---
Atlanta United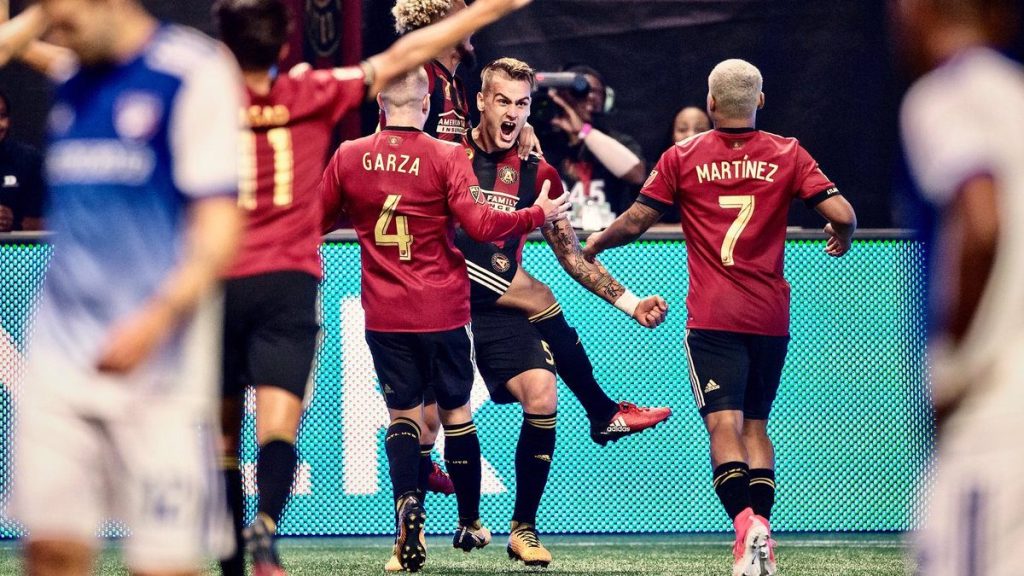 Record in 2017: 15-9-10 — Fourth in the Eastern Conference (qualified for MLS playoffs)
Offseason evaluation: The loss of Yamil Asad was certainly a big one, but when you can replace a player like him with Ezequiel Barco, Darlington Nagbe and a plethora of young talent waiting in line it's safe to say you're in a good position. Defensively, one of the best back lines in MLS arguably got better with Franco Escobar's arrival and depth provided by veteran Sal Zizzo.
Key player: Miguel Almiron — He was my Player to Watch heading into 2017, and it's safe to say the Paraguayan lived up to the billing… and then some for Atlanta. His brilliance goes beyond just scoring goals, and his vision is almost unmatched on an MLS scale. It's quite likely that 2018 will be Almiron's last season in the United States, so take in his excellence while he's still in our presence.
Coach: Gerardo "Tata" Martino – The former Barcelona manager did just about everything right in Year 1, but it's time for this Atlanta club to take the next step in its progression. Martino has succeeded on the highest of levels, and it's hard to believe that track record won't translate to an MLS crown at some point in the near future.
Vague 2018 prediction: If watching Atlanta was fun in 2017, then this season is going to be a treat for those attending matches at Mercedes-Benz Stadium. It's MLS Cup or bust for this talented group.
---
Chicago Fire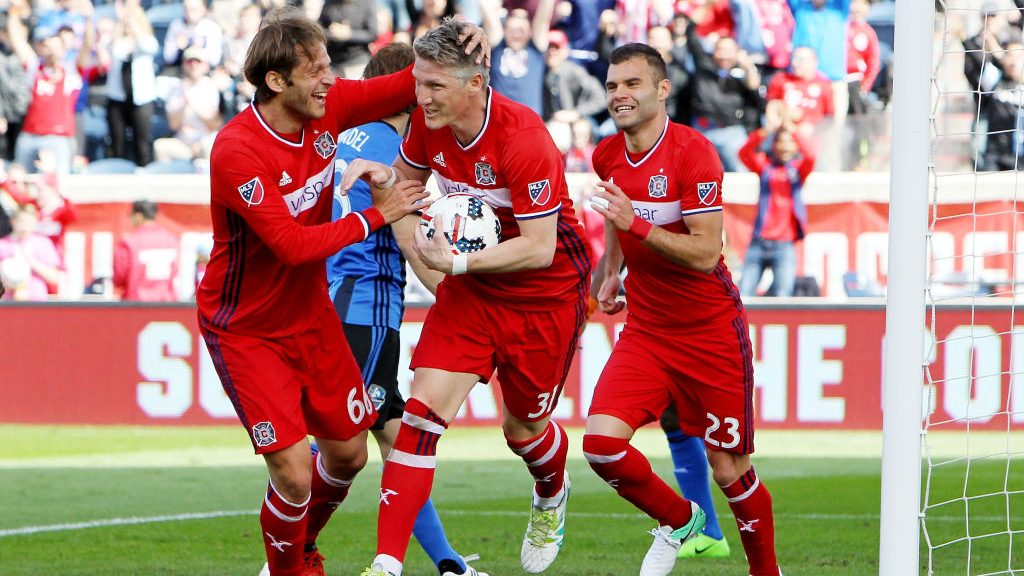 Record in 2017: 16-11-7 — Third in Eastern Conference (Qualified for MLS playoffs) 
Offseason evaluation: When David Accam was traded to the Philadelphia Union this offseason it raised some questions about the Fire's intentions for the 2018 campaign. Losing the veteran attacker was certainly a damaging blow, however, the club did well to equip itself rookie talents Jon Bakero and Mo Adams — both selected in the first round. Meanwhile, a loan move for Alaves midfielder Aleksandar Katai went as an underrated move for the team.
Key player: Jon Bakero — The rookie midfielder may have been the best player in the 2018 MLS SuperDraft, and the Fire are expected good things from the young player from the beginning. 
Coach: Veljko Paunovic — The Serbian has done a fantastic job integrating youth with a veteran core in his short time with the Fire, and he and his staff appeared to have one of the the 
Vague 2018 prediction: The Fire lost a fair deal of players this offseason, including Accam, so they'll be banking on a younger group in 2018.
---
Columbus Crew
Record in 2017: 16-12-6 — Fifth in Eastern Conference (Qualified for MLS playoffs)
Offseason evaluation: With Ola Kamara and Justin Meram no longer in the fold, the Crew attack is going to look drastically different this season. Veteran presences like Gyasi Zardes and Mike Grella will step in to try to fill the void, but the expectations for the Crew have surely changed.
Key player: Gyasi Zardes — The ex-Galaxy attacker is going to play a big role up front for this team, and with Ola Kamara gone, Zardes will have to pick up the slack in the goalscoring department.
Coach: Greg Berhalter — The former MLS player has been one of the best coaches in the league since taking over, and he'll need to do a special job this season if the Crew are to contend. 
Vague 2018 prediction: This club was very close to reaching MLS Cup in 2017, but a plethora of exits this offseason have the Crew looking up at the major contenders in the East.
---
D.C. United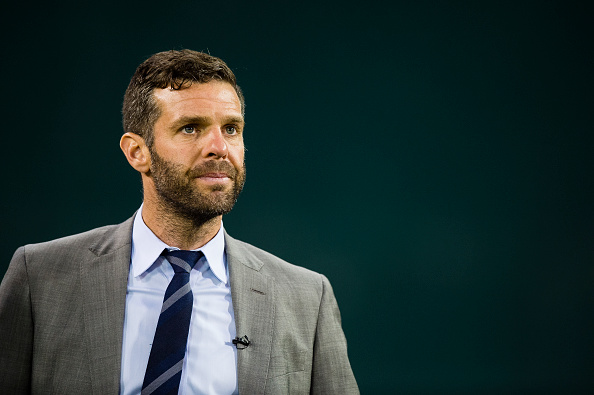 Record in 2017: 9-20-5 — Last in Eastern Conference (Missed MLS playoffs)
Offseason evaluation: The addition of Yamil Asad was the biggest add in terms of name recognition, but D.C. managed to get a very good goalkeeper in David Ousted as well, after losing Bill Hamid last year when he left for Europe. Throw in veteran MLS players like Darren Mattocks and Frederic Brillant, and D.C. has some good guys to build around.
Key player: Yamil Asad — Atlanta's loss will surely be D.C.'s gain this season. Asad was brilliant in 2017 playing with Miguel Almiron, Josef Martinez and Atlanta's dynamic attack, so we'll see how the Argentine transitions into his new club.
Coach: Ben Olsen — On paper, Olsen has a really strong group of talent. It's up to the former USMNT player to get his side back into the playoffs.
Vague 2018 prediction: Olsen and Co. had a sneaky good offseason, and they could very well be in the playoff mix this season.
---
Montreal Impact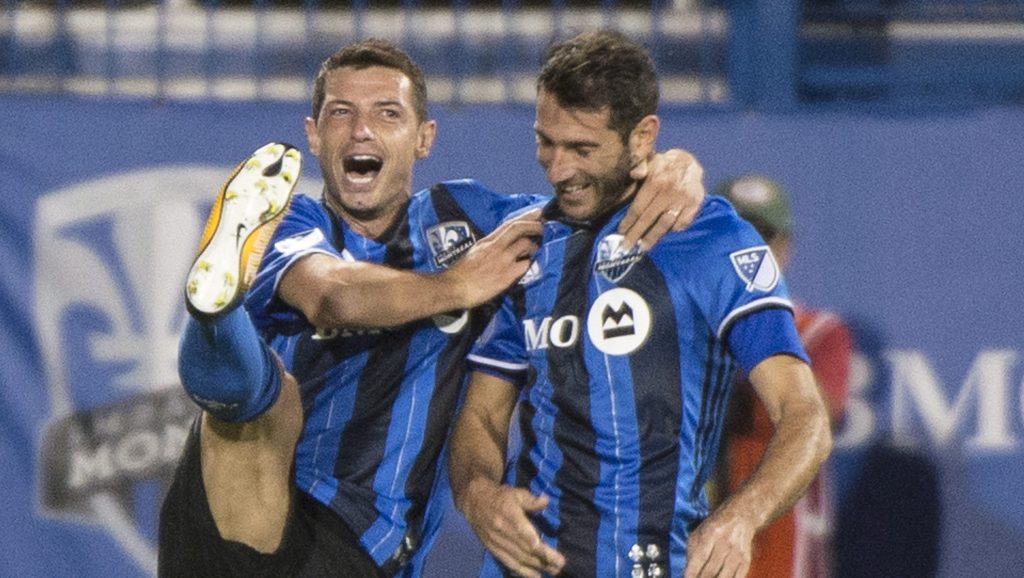 Record in 2017: 11-17-6 — Ninth in Eastern Conference (Missed MLS playoffs)
Offseason evaluation: The shocking move to send Laurent Ciman to LAFC was not on anybody's radar in Canada, but it caused a big shakeup within the Impact defense. While losing the center back was massive, it was coupled by seeing Blerim Dzemaili also leave when his loan deal expired. The Impact managed to acquire a few foreign players to try and make up for losses, with Bologna's Saphir Taider and Canadian defender Michael Petrasso entering the picture.
Key player: Raheem Edwards — The versatile wing player was acquired through a trade with LAFC, and he's shown that he can be one of the most promising young players in MLS. With the ability to play wing back and in the midfield, expect Edwards to garner some serious minutes with his new club.
Coach: Remi Garde — The former Lyon defender has joined a squad in transition mode, so his first season at the helm will likely involve seeing what he has for future campaigns.
Vague 2018 prediction: A new manager in place and a drastically different roster will likely see 2018 serve as a transition period for the Canadian side.
---
New England Revolution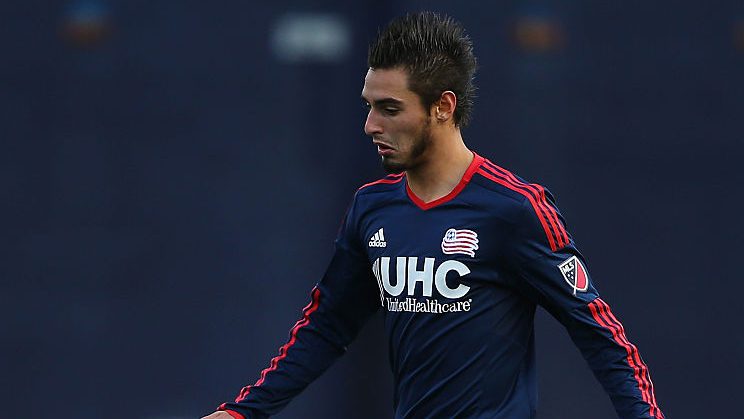 Record in 2017: 13-15-6 — Seventh in Eastern Conference (Missed MLS playoffs)
Offseason evaluation: The Lee Nguyen saga dominated the headlines throughout the layoff from action, but with the USMNT midfielder still in New England, the Revs can regain their focus. Kei Kamara's departure this offseason could create a bigger role for Kristian Nemeth in 2018, while the back line will rely on several new faces from the SuperDraft, including Brandon Bye and Nicolas Samayoa.
Key player: Krisztian Nemeth — The ex-Sporting KC man will be counted on a lot in 2018 with Kamara no longer at Gillette Stadium. With a solid group of attacking options around him, including Nguyen and Diego Fagundez, Nemeth will have to find his form after netting just one goal in six appearances last year.
Coach: Brad Friedel — The first-year manager has already had a lot to deal with during the Nguyen saga, but his on-field job will be just as difficult after losing several key players this offseason.
Vague 2018 prediction: The Revs appear to be in a similar position to 2017. There's enough talent to make the playoffs, but it's probably not expected.
---
New York City FC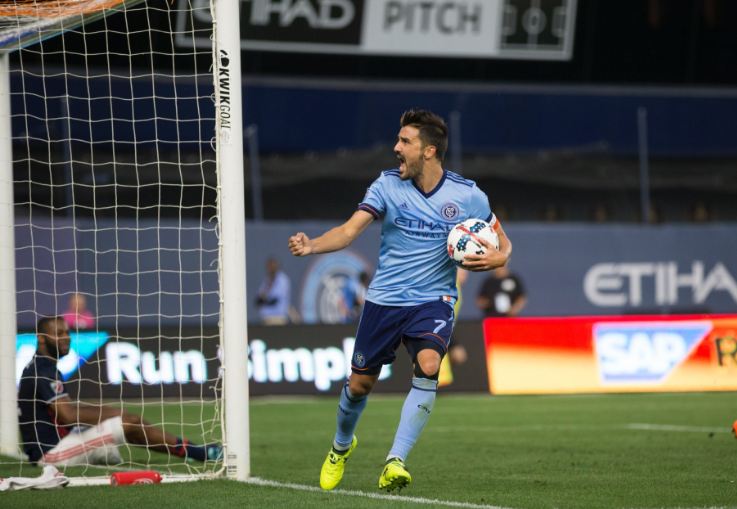 Record in 2017: 16-9-9 — Second in Eastern Conference (Qualified for MLS playoffs)
Offseason evaluation: The loss of Jack Harrison dominated the offseason news for NYCFC, and now the Bronx side will be looking at a host of new faces to help revamp the attack. Young DP Jesus Medina, Ismael Tajouri, Ebenezer Ofori and Jo Inge Berget have all joined the pack for Patrick Vieira's squad, and are expected to fill Harrison's shoes and help aid top goalscorer David Villa. 
Key player: Jesus Medina — The young South American player has been brought in to replace Jack Harrison on the wing, and the 20-year-old will be on a short leash given the number of players NYCFC has brought in to compete in the attack. 
Coach: Patrick Vieira — The third-year coach has had the chance to put his stamp on this NYCFC roster, and he'll be expected to take the next step in 2018 with a group that features many talented names. 
Vague 2018 prediction: NYCFC supporters will be hoping that preseason isn't any indication of how the club looks in the regular season. A number of attacking signings should keep this team near the top of the East, though.
---
New York Red Bulls
Record in 2017: 14-12-8 — Sixth in Eastern Conference (Qualified for MLS playoffs)
Offseason evaluation: It was an offseason of turnover for the Red Bulls, and one where notable players Sacha Kljestan, Mike Grella, Gonzalo Veron and more were sent packing. With that said, the club has brought in young reinforcements with big promise, including Alejandro "Kaku" Gamarra, Cristian Casseres Jr. and Amando Moreno (who previously played for the club).
Key player: Alejandro "Kaku" Gamarra — With Kljestan gone, Gamarra has great expectations bestowed upon his shoulders this season. The Red Bulls waited awhile to secure the former Huracan midfielder, but he should pay dividends with his pace and vision in the attacking third.
Coach: Jesse Marsch — Make no mistake about it. Marsch and his staff have a plan, and they're sticking to it. A younger roster is exactly what they've been trying to establish, and now it's time to see what kind of steps they can take.
Vague 2018 prediction: A young, feisty roster is what Marsch has on his hands. Could easily see Red Bulls contending for an East crown or falling short of the playoffs due to lack of defensive depth. Hit or miss.
---
Orlando City SC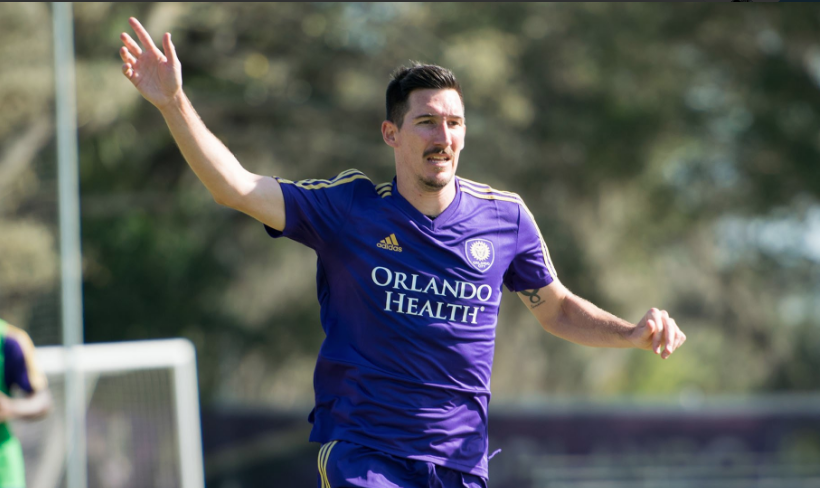 Record in 2017: 10-15-9 — 10th in Eastern Conference (Missed MLS playoffs)
Offseason evaluation: Cyle Larin's departure wasn't a surprise, although the way that it went down was anything but amicable. With the Canadian gone, Orlando now has to find a new way to bag goals in the attack. After missing out on the playoffs in each of their first three seasons, the Lions have done big things this winter by acquiring Justin Meram and Sacha Kljestan. The club also brought in solid veterans like RJ Allen and Stefano Pinho, as well as Jose Villareal from the Galaxy.
Key player: Sacha Kljestan — The creative attacker was brought in to do what he's done for the Red Bulls in the past, which is create. Everywhere he's gone, Kljestan has managed to influence the attack in a positive manner, and with Kaka's departure, the American has a big role.
Coach:  Jason Kreis — The former NYCFC manager certainly wasn't shy this offseason with his roster moves, but now it's time for Orlando to step up and make use of its newfound talent.
Vague 2018 prediction: The Lions have gone all in, and the roster is shaping up to at the very least be a playoff squad.
---
Philadelphia Union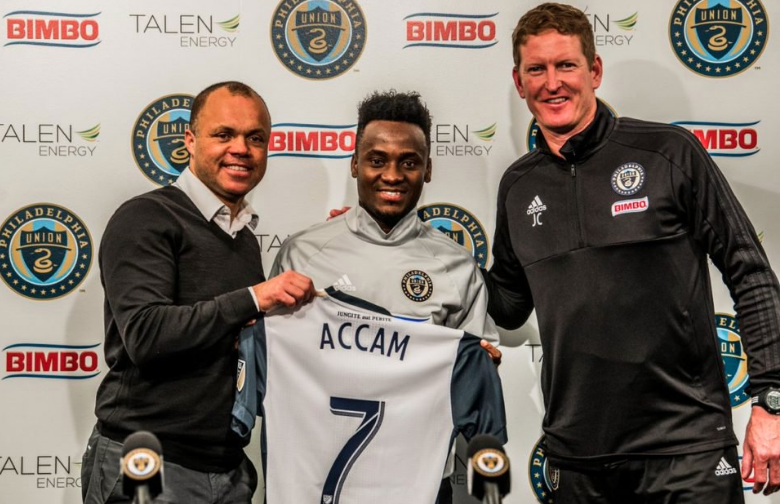 Record in 2017: 11-14-9 — Eighth in Eastern Conference (Missed MLS playoffs)
Offseason evaluation: Outside of acquiring David Accam from the Fire, it was a quiet offseason in Chester. The attack should be able to latch onto another gear with the Ghanian present in the lineup, but several key losses, including Charlie Davies, Chris Pontius and Roland Alberg, could hurt the team's short-term plans.
Key player: David Accam
Coach: Jim Curtin — The 38-year-old has had his share of ups and downs with the Union, and with a predominantly young roster in 2018, he's going to need his players to play hard on a weekly basis if Curtin is to last.
Vague 2018 prediction: There aren't many positive expectations for the Union, nor should there be. Hard to see this club making the playoffs.
---
Toronto FC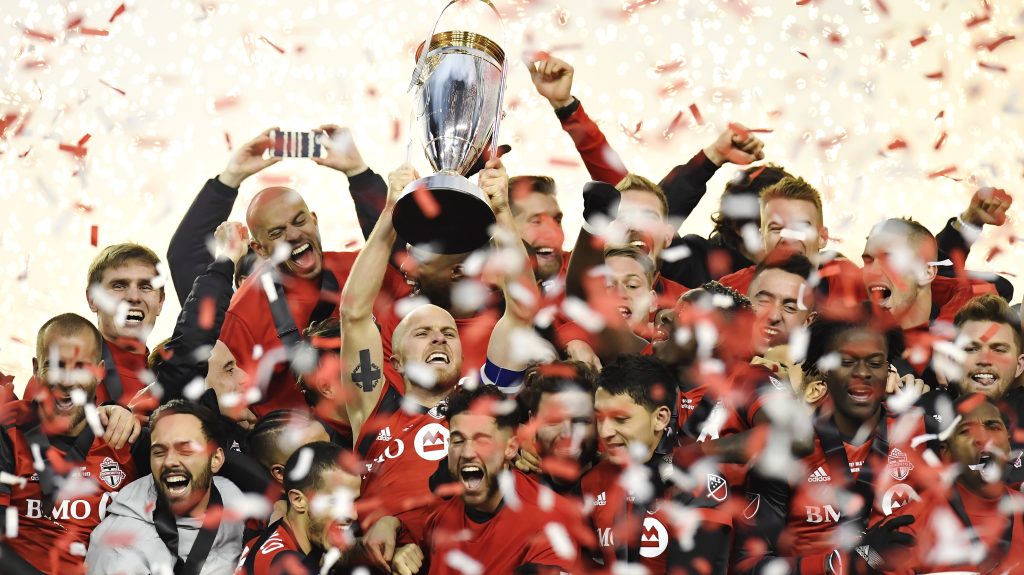 Record in 2017: 20-5-9 — First in Eastern Conference (Qualified for MLS playoffs, Won MLS Cup)
Offseason evaluation: The defending champions somehow found a way to make their roster better, and did so without spending a ton of money. Bringing in midfielder Axel Aketxe from Spain and Holland defender Gregory van der Wiel has added another dimension to TFC's deep roster, despite losing Raheem Edwards, Steven Beitashour and Benoit Cheyrou this offseason.
Key player: Gregory van der Wiel — The club's attack is certainly the least of Toronto's concerns, so that turns the attention to the back line. Van der Wiel was brought in to fill the spot left by Beitashour, and the veteran Dutchman should be a strong fit for the club.
Coach: Greg Vanney — It's amazing to see what the club has transformed into over the last several years, and Vanney has played a big part in how TFC has become an elite MLS side. 
Vague 2018 prediction: Last year, PST said 2017 could be the first of many MLS titles for this club. Toronto is the favorite once more.
Follow @MattReedFutbol