The countdown is at three days until the MLS season returns.
[ FOLLOW: All of PST's MLS coverage ]
Yesterday, we took a look at the Eastern Conference ahead of the new campaign.
Now, Pro Soccer Talk shifts its focus to the West, where a new club will be introduced into the 23-team MLS fold this season.
---
Colorado Rapids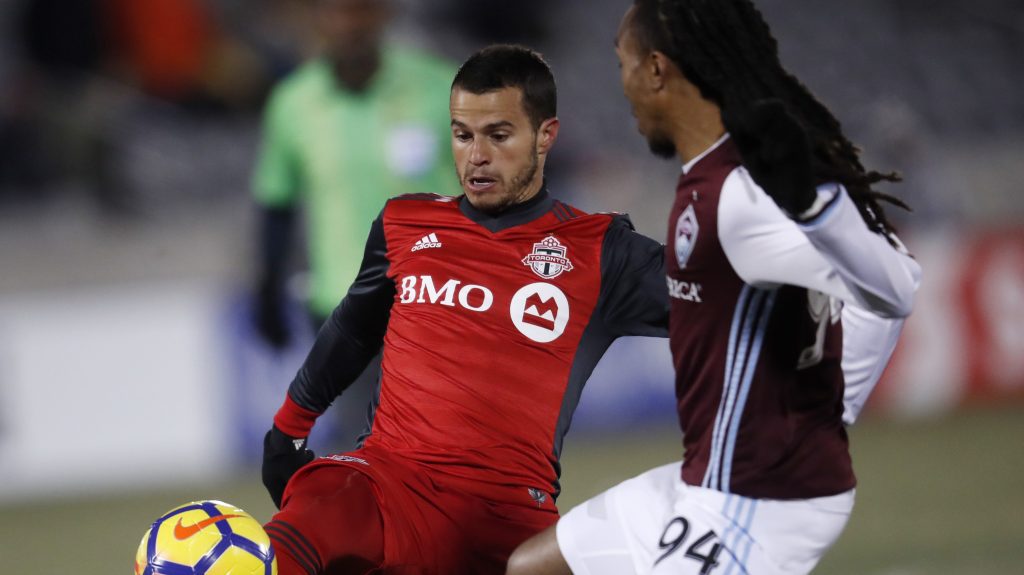 Record in 2017: 9-19-6 — 10th in Western Conference (Missed MLS playoffs)
Offseason evaluation: This club has bulked up defensively, adding onto what was already a pretty strong backline, with players like Edgar Castillo, Tommy Smith and Danny Wilson entering the fold. Meanwhile, Wolves forward Joe Mason was brought in to provide assistance up front, although the Englishman has struggled to find consistency throughout his career.
Key player: Niki Jackson — A SuperDraft selection from this January, Jackson will probably have a lot asked of him during his rookie campaign given Colorado's lack of attacking options. He notched 16 goals last year at Grand Canyon University, so the Rapids will be hoping that translates to MLS.
Coach: Anthony Hudson — The first-year MLS manager has his work cut out for him, but in a short time with the Rapids it looks like his formula will mimic what Pablo Mastroeni used to when he was in charge. A heavy emphasis on defense.
Vague 2018 prediction: The Rapids will likely have a hard time scoring goals, yet again, but opponents won't just waltz in and beat up on the Colorado club.
---
FC Dallas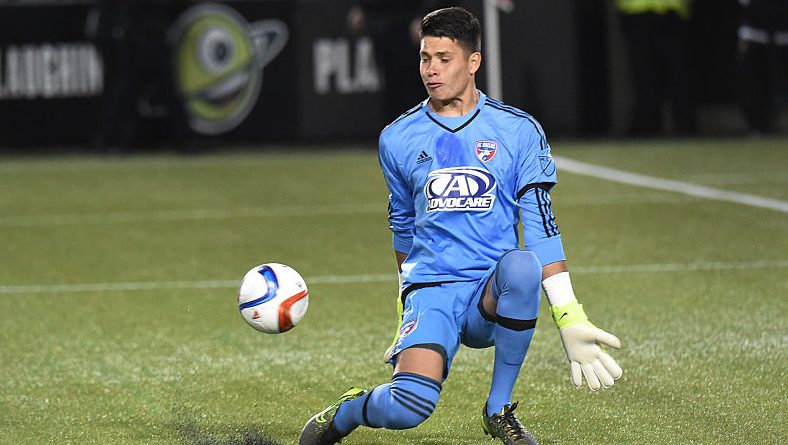 Record in 2017: 11-10-13 — Seventh in Western Conference (Missed MLS playoffs) 
Offseason evaluation: The departure of Walker Zimmermann was a big blow to the team's back line, but Dallas has stocked up defensively with a number of Homegrown talents and CSKA Sofia's Anton Nedyalkov this offseason. Dallas also made the most of its early SuperDraft selections, nabbing midfielder Ema Twumasi and forward Francis Atuahene in the first round to bolster a strong attack.
Key player: Cristian Colman — The Paraguayan was brought in last season to help the FC Dallas attack reach another level, with just two goals in 26 appearances Colman was far below the mark that many expected. He'll need to improve drastically in 2018, especially with rookie Atuahene waiting to get on the field.
Coach: Oscar Pareja — With a rejuvenated roster, Pareja's first priority should be getting back into the postseason. His side is simply too good to not be in the playoffs.
Vague 2018 prediction: It's difficult to imagine this club not making the playoffs given the talent throughout the roster, but then again, last season proved to many that this Dallas side can be exploited.
---
Houston Dynamo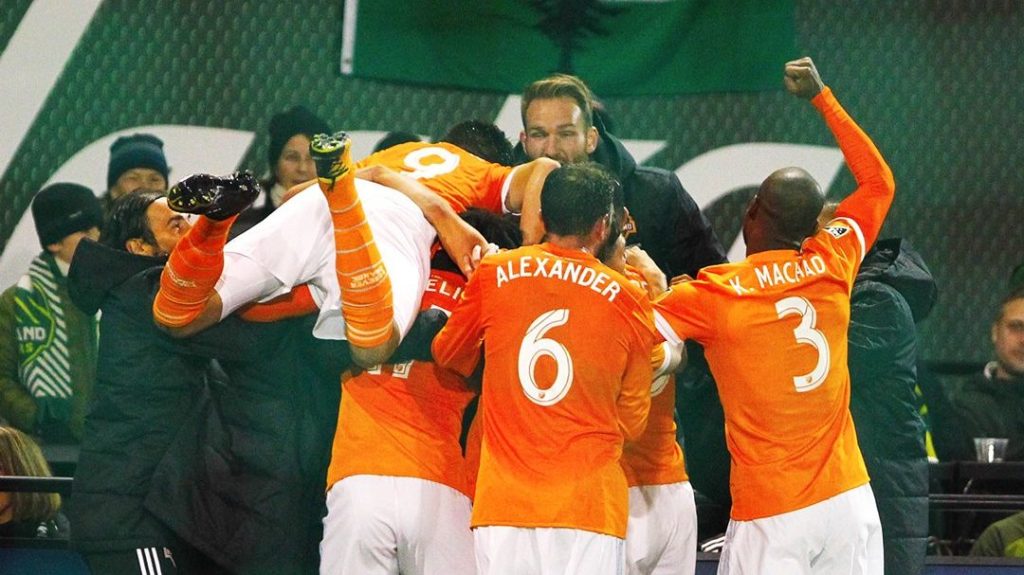 Record in 2017: 13-10-11 — Fourth in Western Conference (Qualified for MLS playoffs) 
Offseason evaluation: Losing Erick "Cubo" Torres certainly wasn't a shock given his up-and-down tenure in MLS, however, he was a key piece in the Dynamo attack last season, and his goal production will be missed. The club failed to go out and seek refuge with replacements in the attack, so it will be intriguing to see how Houston responds.
Key player: Tomas Martinez — The Young DP signed midway through 2017, and had some difficulty getting acclimated to his new side. The former Braga man will key for the buildup play in the Dynamo attack this season, if the team is to find success.
Coach: Wilmer Cabrera — Cabrera did a fantastic job in 2017 getting the most out of his roster, and he'll need to do an equally as good job this year if the Dynamo are to get back into the playoffs.
Vague 2018 prediction: It's very easy to see this team taking a step back, especially with other clubs in the West improving this offseason.
---
Los Angeles Galaxy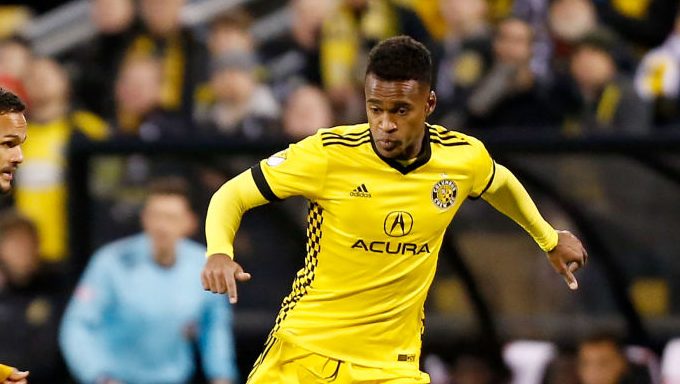 Record in 2017: 8-18-8 — Last in Western Conference (Missed MLS playoffs)
Offseason evaluation: Ola Kamara, Chris Pontius and David Bingham were three additions for the Galaxy that automatically upgraded three positions this offseason. Call it a success. Not to mention nabbing Perry Kitchen, who will be out to prove himself in his return to MLS> Meanwhile, the Galaxy selected one of the best defensive players in the SuperDraft with Stanford product Tomas Hilliard-Arce. 
Key player: Ola Kamara — The former Crew forward could very well be the best offseason transaction from any club. He's in the prime of his career and surrounded by talented attackers like Giovani dos Santos. Kamara will thrive in LA.
Coach: Sigi Schmid — This man has found success everywhere he has gone, and with the offseason that the Galaxy have had, it's difficult seeing this club miss out on the postseason.
Vague 2018 prediction: The Galaxy are used to having success in MLS, and they'll almost certainly be back in the playoffs in 2018.
---
Los Angeles FC
Record in 2017: N/A
Offseason evaluation: Atlanta set the bar in their 2017 debut season, and now LAFC is looking to equal, or potentially top, anything that the Eastern Conference side did. Carlos Vela, Benny Feilhaber, Latif Blessing and Diego Rossi are just a few of the names that LA can feature up front. Then, the club's ability to go out and sign arguably the best defender in MLS with Laurent Ciman's introduction added another dimension to the team. He'll partner with another promising talent in Walker Zimmerman from Dallas.
Key player: Carlos Vela — His form in La Liga was sporadic at times, but when Vela is at his best he's a scary threat for any opposition. The El Tri forward has the weapons around him to thrive in his first MLS campaign.
Coach: Bob Bradley — The former USMNT coach is in a great spot with current roster, and it doesn't look like the expansion side is done in the transfer market.
Vague 2018 prediction: It takes a lot to get integrated as a new club, but this team has the makings of one that will make a run in the West. The perfect combination of MLS experience and foreign talent.
---
Minnesota United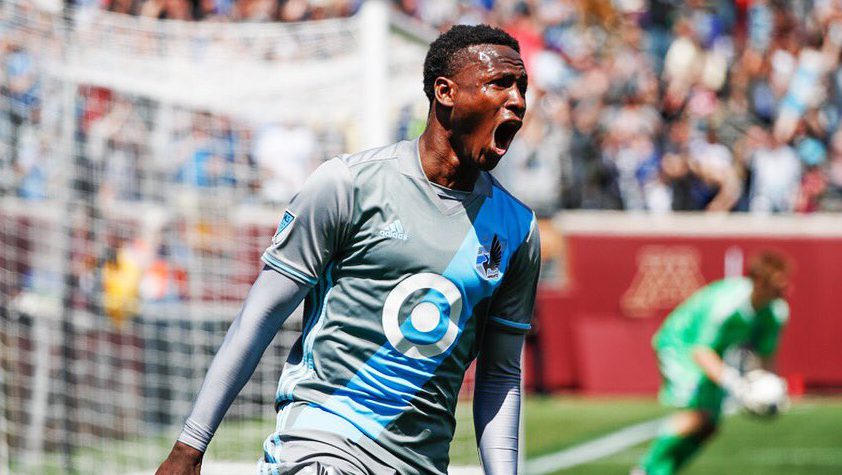 Record in 2017: 10-18-6 — Ninth in Western Conference (Missed MLS playoffs) 
Offseason evaluation: The addition of Tyrone Mears defensively will provide some stability, but Minnesota still looks to be inept at the back. The good news for this club is that they remain an attacking threat, and have added Wisconsin forward Mason Toye in the draft.
Key player: Abu Danladi — After a tremendous rookie campaign, the Loons will be looking for the former UCLA striker to pick up where he left off in 2017. Minnesota undoubtedly boasts a strong attack, it's definitely more about the defense that is worrisome.
Coach: Adrian Heath — We saw a number of coaches fired in 2017, and if things don't go the right way early for Minnesota it's very likely that Heath is sacrificed at the second-year MLS side. 
Vague 2018 prediction: This team will be fun to watch at times in the attack, but after conceding 70 goals a season ago and showing little sign of defensive improvement, the Loons will probably be on the outside looking in once again in the playoff picture.
---
Portland Timbers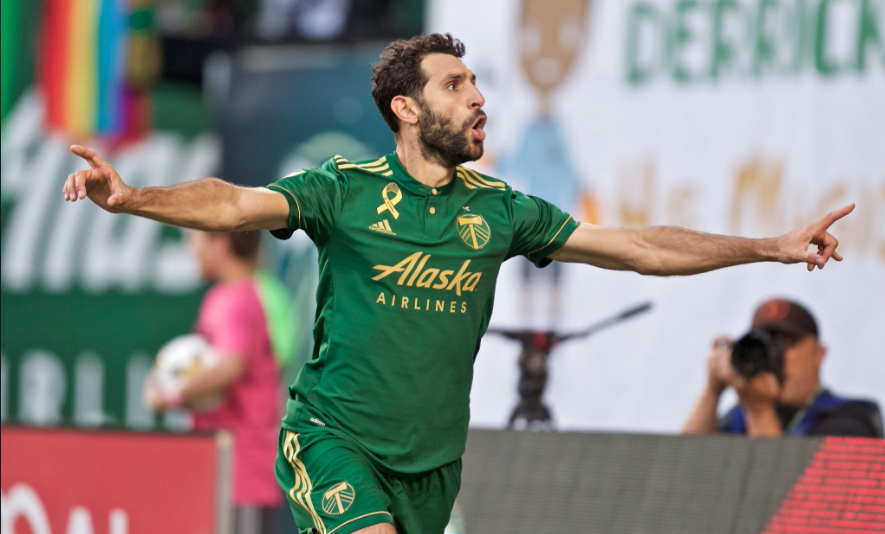 Record in 2017: 15-11-8 — First in Western Conference (Qualified for MLS playoffs) 
Offseason evaluation: This is a club that still boasts the reigning league MVP with Diego Valeri, however, losing Darlington Nagbe this offseason cannot be overstated. The Timbers did well to bring in Benevento forward Samuel Armenteros, Cristhian Paredes and Andy Polo, though, so they'll still be a strong side in 2018.
Key player: Andy Polo — The Peru international has big expectations resting on his shoulders after joining MLS from Mexican side Morelia on loan. With the ability to play up front and on the ing, the 23-year-old gives new manager Gio Savarese flexibility as to where he plays the dynamic player.
Coach: Giovanni Savarese — It was only a matter of time until the ex-Cosmos manager ended up in MLS, and the situation that Savarese has been granted is almost as perfect as it could be for a first-time MLS boss.
Vague 2018 prediction: Definitely envision this club at the top of the West once again, and should be in the thick of things when it comes closer to MLS Cup.
---
Real Salt Lake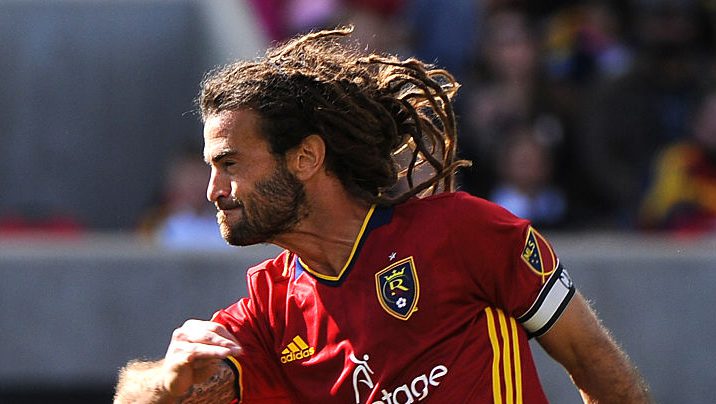 Record in 2017: 13-15-6 — Eighth in Western Conference (Missed MLS playoffs) 
Offseason evaluation: This club continues to get younger and younger, and while the biggest concern will be where the goals come from, RSL is building towards a bright future. The club secured the rights to Brooks Lennon this offseason, while San Luis midfielder Pablo Ruiz also entered the fold for the Claret and Cobalt. Re-signing Kyle Beckerman and Nick Rimando added the veteran presence that has sustained the club for years.
Key player: Jefferson Savarino — The Venezuelan notched six goals in his first season with the Western Conference side, and he'll be expected to build off of that as he's with RSL for his first full campaign. 
Coach: Mike Petke — The former Red Bulls coach has done everything right since taking over RSL. He's utilizing one of the top academies in MLS, while bringing in the proper pieces to supplement the squad.
Vague 2018 prediction: RSL might still be a year away from really challenging in the West, but don't be surprised if they make the leap into the playoffs. After all, they finished just a point outside of the postseason in 2017.
---
San Jose Earthquakes
Record in 2017: 13-14-7 — Sixth in Western Conference (Qualified for MLS playoffs) 
Offseason evaluation: Yeferson Quintana and Joel Qwiberg were brought in to help improve the back line this season, while Eric Calvillo and Magnus Eriksson can help improve an attack that features one of the greatest goalscorers to ever play in MLS, Chris Wondolowski.
Key player: Magnus Eriksson — The 27-year-old has scored double-digit goals five times in his career, and the Quakes will be banking on their new DP to come in and help take some of the pressure off of Wondolowski, and perhaps become the heir apparent.
Coach: Mikael Stahre — The first-year MLS manager has already put his stamp on the Quakes with several Swedish signings, and his club looks improved from a season ago.
Vague 2018 prediction: After getting thrashed in the first round of the playoffs last season, this team will be out to prove that they can take another step forward.
---
Seattle Sounders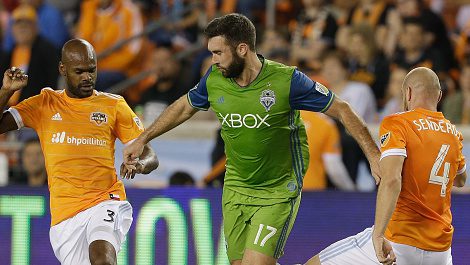 Record in 2017: 14-9-11 — Second in Western Conference (Qualified for MLS playoffs, Reached MLS Cup final) 
Offseason evaluation: The news couldn't have been worse for the Sounders when word came down that Jordan Morris will miss the entire season with an ACL tear. The Sounders didn't add any more depth up top, or at least not yet, so while the club is still wildly talented, they will likely be without one of their top finishers for all of 2018.
Key player: Will Bruin — The veteran MLSer knows what he needs to do now that Morris has gone down with an injury. His 11 goals in 2017 was one short of a career-high, so the West winners will want him to recreate that brilliance.
Coach: Brian Schmetzer — Two straight MLS Cup appearances, and a title in one of those seasons, isn't too shabby from the long-time Sounders employee. He's already one of the best managers in the league.
Vague 2018 prediction: The Morris injury is massive, but considering the Sounders played great without him for much of last season, the loss isn't a deal breaker. They're still very much a title contender.
---
Sporting Kansas City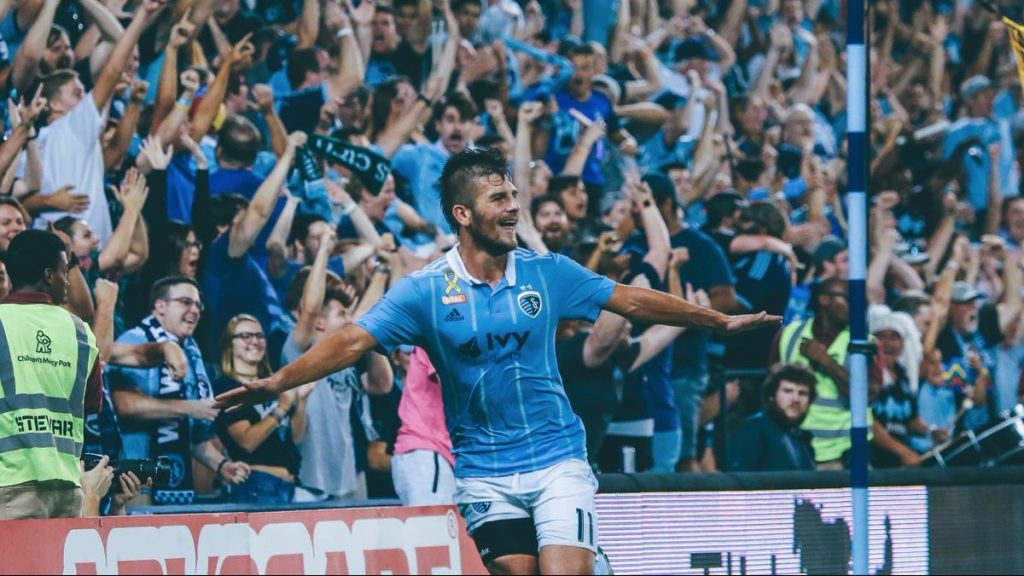 Record in 2017: 12-9-13 — Fifth in Western Conference (Qualified for MLS playoffs) 
Offseason evaluation: This squad lost a number of big names this offseason, highlighted by Benny Feilhaber, Latif Blessing and Erik Palmer-Brown. Not to mention having lost Dom Dwyer to Orlando City during the middle of last season. Now, SKC will be relying on a bunch of new faces, including Frenchman Yohan Croizet and Derby County midfielder Johnny Russell.
Key player: Yohan Croizet — The DP midfielder enters the fold for Sporting KC as he looks to fill the void left by the departed Benny Feilhaber. Croizet will have to replace one of the top playmakers in the league, which isn't a small task.
Coach: Peter Vermes — The long-time manager has struggled to find success in the postseason over the last several years, and with a host of new additions this season, the former MLS Cup champions could be on track to rebuild.
Vague 2018 prediction: This is a club searching for its identity. They'll always be well-coached and a tough out, but the playoffs aren't a guarantee in 2018.
---
Vancouver Whitecaps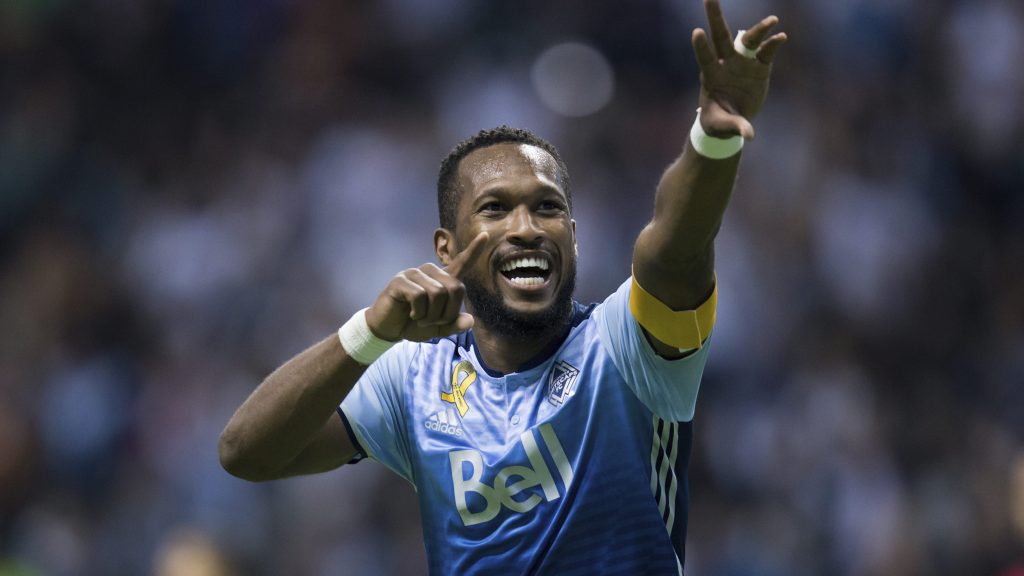 Record in 2017: 15-12-7 — Third in Western Conference (Qualified for MLS playoffs) 
Offseason evaluation: Kei Kamara, Brian Rowe and Anthony Blondell from Monagas are just a few of the big-time names that the Whitecaps have added this offseason, despite losing Christian Bolanos and Fredy Montero. Additionally, the Whitecaps have lost Tony Tchani in a trade to the Chicago Fire, which creates a void in front of the back line.
Key player: Kei Kamara — The veteran has been a streaky scorer throughout his career, but he'll be the main option up top for the Whitecaps in 2018, and he should be good for at least 10 goals.
Coach: Carl Robinson — The manager will have to deal with a host of departures this offseason, but he's proven to be one of the better coaches in MLS when dealing with change.
Vague 2018 prediction: They'll be in contention in the West once again, especially after nabbing one of the better strikers in MLS.
Follow @MattReedFutbol