First seems certain, 20th seems likely, but places Nos. 2-19 remain anyone's educated guess as the Premier League begins the first of 10 remaining match days.
[ MORE: Arsenal 0-3 Man City | City's 3 goals ]
Can Chelsea keep the Top Four in focus?
Manchester City vs. Chelsea —  11 a.m. ET Saturday on NBCSN
While Man City waltzes, sambas, and occasionally jigs toward the Premier League table, challenged Chelsea finds itself in danger of finishing the weekend five points back of the Top Four. At least the Blues will catch City on short rest.
Last year's champions would need a point in a building which hasn't seen much besides wins this season; Man City has only dropped two points at home this season, and those came in a second week draw against Everton (City did need penalty kicks to knock Wolverhampton Wanderers out of the League Cup).
Will it be Dr. Jurgen or Mr. Klopp at Anfield?
Liverpool vs. Newcastle United —  12:30 p.m. ET Saturday on NBC
Jurgen Klopp's Reds have been both stylish and head-scratching, usually the former, in their climb to third place in the Premier League. On paper, Liverpool will find several ways through stingy Newcastle, who may still be reeling from a come-from-ahead 2-2 draw at home to Bournemouth. But the Reds will also contend with a man who's had plenty of success at Anfield in former boss Rafa Benitez.
Six points of alliteration and relegation
Southampton vs. Stoke City —  10 a.m. ET Saturday on CNBC
Stoke, Southampton, St. Mary's, six-pointer: Bring all your S's to the South as Paul Lambert's 19th place Potters hope to pilfer a trio of points and leap above 16th place Saints. The race to avoid relegation is as congested as ever, probably, with 10 matches to go in the season. This is one of the match-ups that will tell its tale.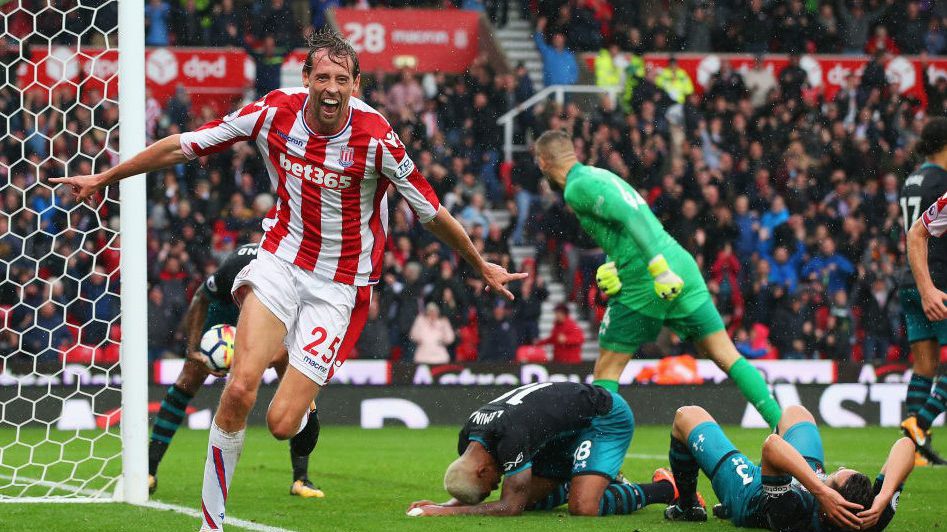 Who will lay claim to seventh?
Burnley vs. Everton —  7:30 a.m. ET Saturday on NBCSN
Leicester City vs. Bournemouth —  10 a.m. ET Saturday on NBC Sports Gold
In another world, one of adequate mid-table performance, these teams would be battling to overtake slipping Arsenal. Instead, it's "finish seventh and hope for help in qualifying for Europe."
Seventh place Burnley has 37 points, just one more than Leicester and three ahead of Saturday's visitors to Turf Moor.
Can Palace keep its amazing comeback season alive?
Crystal Palace vs. Manchester United —  3 p.m. ET Monday on NBCSN
Selhurst Park is without its star in Wilfried Zaha, but the home of the Eagles was in far worse shape earlier this season. Roy Hodgson has led them on a heroic rebound, but three of its next four are United, Chelsea, and Liverpool. Meanwhile, the visiting Red Devils have looked pretty darn good lately and have to keep their form ahead of a March 10 visit from Liverpool.