There are a lot of questions ahead of the debut of MLS 2018, subtitled Operation Barco, or Save The Crew, or Toronto Lives Long Enough To Become The Villain.
[ MORE: Predicting the MLS standings ]
Let's get right to 15 questions with five of our encouraged staffers.
1. Who wins the Supporters Shield?
Andy Edwards: Real Salt Lake — Too much talent from 1-20, arguably the hottest team to finish the 2017 regular season, and I'm all-in on Mike Petke being one of the five best coaches in MLS. If Alfredo Ortuño can get even 10 goals this year, to go with the production of fellow starters Albert Rusnak, Joao Plata, Jefferson Savarino… watch out.
Joe Prince-Wright: Toronto FC. Another dominant season coming up as TFC's dynasty has another chapter.
Matt Reed: Toronto FC. Sorry for the lack of creativity, but they've still got the best roster in MLS and been to MLS Cup each of the last two years. Hard to pick against them.
Dan Karell: The defending champs are back and better than ever, and in the still weak Eastern Conference, they can run away with the league again.
Nick Mendola: It's hard to go against TFC, especially with Michael Bradley, Jozy Altidore, and Sebastian Giovinco free of summer international commitments. I think that makes the stresses of the CONCACAF Champions League focus, which could put TFC on the Club World Cup stage, less of a problem.
2. Who wins the US Open Cup (imagine predicting this correctly)?
Andy Edwards: Red Bulls
Joe Prince-Wright: Chicago Fire. Because, why not?
Matt Reed: Sporting KC because even though they aren't the best team on paper, they always seem to find magic in this competition. Also, they're one of the few clubs
Dan Karell: Chivas USA? Kidding. But let's just say it's the Seattle Sounders.
Nick Mendola: Sporting KC. Always.
3. Top seeds in the East and West
Andy Edwards: Toronto and Real Salt Lake
Joe Prince-Wright: Toronto and Seattle
Matt Reed: Toronto and Portland
Dan Karell: Toronto and FC Dallas
Nick Mendola: Toronto and Vancouver
4. First team out in the East and West
Andy Edwards: D.C. United and Houston Dynamo — DCU will be the most improved team in the league, and the new-stadium boon will be very real for them, but the East is really good and really deep.
Joe Prince-Wright: Philadelphia Union in the East. Colorado Rapids in the West.
Matt Reed: New England Revolution and San Jose Earthquakes
Dan Karell: New York Red Bulls and LAFC
Nick Mendola: Philadelphia and San Jose.
5. Most goals
Andy Edwards: Ola Kamara. The service he's going to get from the like of the Cuatro Santos, Romain Alessandrini and Sebastian Lletget (remember him?) is going to be unfair.
Joe Prince-Wright: Sebastian Giovinco will probably rip it up once again this season. If he doesn't score at least 20 goals I'd be hugely surprised. David Villa will be there and I think Nemanja Nikolic will be right up there too.
Matt Reed: Ola Kamara
Dan Karell: Ola Kamara
Nick Mendola: Hate to make this a 4/5 situation, but Ola should really feast. The only way he misses out is if the LA goals are spread evenly between GDS, Alessandrini, and others.
6. Most assists
Andy Edwards: Romain Alessandrini
Joe Prince-Wright: Probably Giovinco too, although I expect Sacha Kljestan and Carlos Vela to be high up in terms of assists too.
Matt Reed: Miguel Almiron
Dan Karell: Sebastian Giovinco
Nick Mendola: Victor Vazquez
7. Will a coach be fired in season, and who's the favorite?
Andy Edwards: Carl Robinson — Despite where Vancouver finished last season, it felt like they were massively overachieving all year long, and some of the underlying numbers back that up. I don't trust Robinson to unleash the likes of Yordy Reyna, Cristian Techera, Kei Kamara and Alphonso Davies and allow them to the freedom they need on the attack.
Matt Reed: I think at least one manager will be fired, however, with all the turnover that occurred in 2017 there may be a little more room for managers to work with this season. Adrian Heath would be the leader in the clubhouse though. It's certainly not fair to put the second-year Loons coach on the hot seat, but after his side gave up 70 goals a season ago and defensive improvements don't appear on the horizon, there could very well be a repeat of the club's troubles at the back in 2018.
Dan Karell: I don't think so, but if one would be fired, it's Adrian Heath at Minnesota.
Nick Mendola: Normally I'd suspect FC Dallas' boss could be in trouble given the tumult there, but Oscar Pareja is well-liked there. Then there's Adrian Heath, but the club did okay the trade for his son. I love Ben Olsen, but is patience thin if DC doesn't sort it out at the new building? Fact of the matter is I don't believe any coach is in imminent danger. Forced to select: Heath.
8. Which "outsider" is the most intriguing hire: Anthony Hudson at Colorado, Brad Friedel at New England, Mikael Stahre at San Jose, Remi Garde at Montreal, Giovanni Savarese at Portland?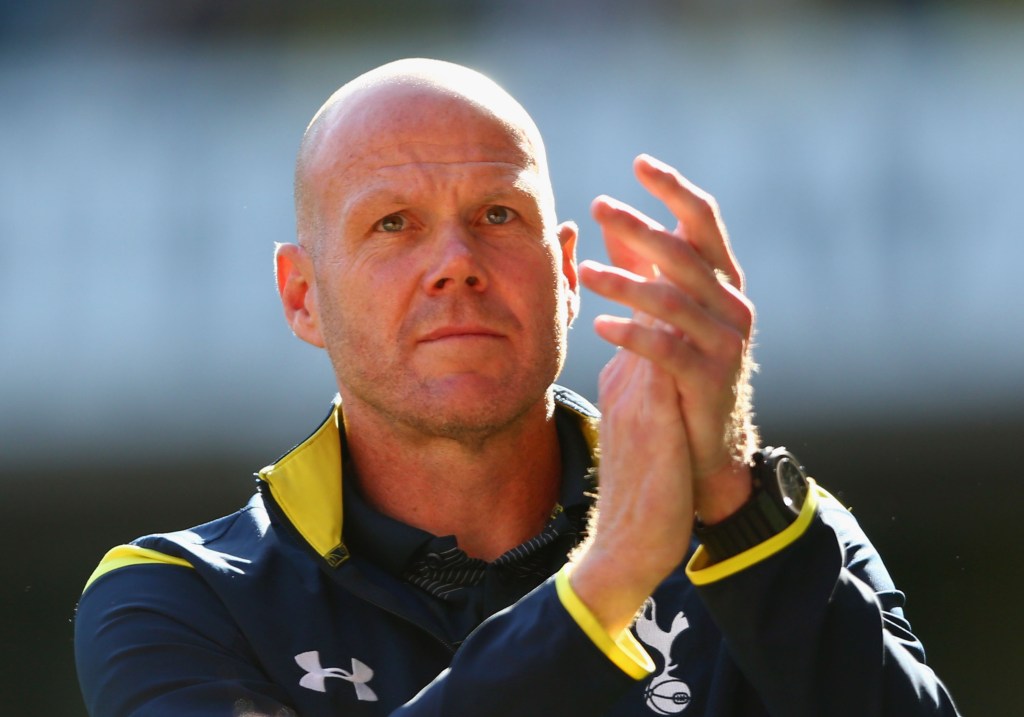 Andy Edwards: It's gotta be Savarese for me, because with all due respect to the other organizations mentioned, none of them offer the same kind of resources — or come with the kind of expectations — as Portland. Anytime that job — or Seattle, or Toronto, or Atlanta — comes open, it's instantly the most interesting story in the league, for me.
Joe Prince-Wright: Brad Friedel at New England is the most intriguing. Having spoken to him during his time in the Premier League, you always felt he was made for management. Years of prep will see him slot in seamlessly.
Matt Reed: Definitely Friedel because of his lack of coaching experience. Outside of managing youth USMNT teams there's really no track record for the former goalkeeper, and with the Revolution coming off of two consecutive seasons without playoff appearances and a tricky Lee Nguyen situation, Friedel has his work cut out for him.
Dan Karell: To me it's Gio Savarese. We have players making the jump from the USL or NASL to MLS, but a manager making that jump is rare. It will be fascinating to see how he does in Portland.
Nick Mendola: I could make a case for any of the above besides Freidel, but only because I don't like to go with the crowd. Savarese is fascinating, I like that word use by Dan. He's been incredible for the Cosmos, but they spent a ton. On the other hand, I've developed a Caleb Porter bias and believe Portland was too unsteady given its talent and has offloaded an enigma in Darlington Nagbe. Anthony Hudson, however, is a terrific story and could really bring something special to Colorado.
9. What is Major League Soccer's biggest challenge right now?
Andy Edwards: Finding minutes for young Americans, given the mass influx of foreign players on TAM deals ($500,000 to $1.5 million). With the majority of teams now a decade into owning and operating their own academies, now should be the time where they reap the rewards of all that time money. But, instead, young Americans are buried on just about every depth chart around the league.
Joe Prince-Wright: Being able to give the young American and Canadian players a chance to shine given the influx of higher caliber players due to TAM. That is a huge challenge for MLS moving forward.
Matt Reed: For intense fans there's no doubt that MLS provides an entertaining and quality soccer atmosphere, but it's keeping the casual supporters intrigued over the course of a 10-month season that has become an issue for the league. One of the biggest challenges for MLS has become scheduling during the latter part of the season. The playoffs are exciting, but the gap that traditionally occurs due to the FIFA international window in November is a killer for any momentum that the league sustains come the postseason. The league needs to find a way to shorten the season slightly so that it doesn't have to compete with these breaks because the product on the field is actually quite good, and improving on a yearly basis.
Dan Karell: On a macro level, it's continuing to grow television viewership and getting people outside of MLS markets to watch games. On a micro or more short-term level, it's continuing to raise the level of competition so MLS clubs can actually compete with their Liga MX counterparts.
Nick Mendola: Perception. Worldwide, the league is appreciated for its growth. Domestically, the distance between fan boys and those making money from the league and those who want to eviscerate the league at every turn betrays the many of us very much in the middle. Extremists, man (and woman).
10. What is its biggest success?
Andy Edwards: They've convinced every prospective expansion city that they need MLS more than MLS needs them, when, in fact, MLS is really just desperately chasing those nine-figure expansion fees.
Joe Prince-Wright: Atlanta United were a great addition last season and you get the sense LAFC will have a big impact on the league this season, albeit on a slightly smaller scale. For all of the talk about promotion and relegation, you can't argue with the fact that MLS has got its expansion teams spot on in recent seasons.
Matt Reed: The league's ability to expand the Designated Player rule to three players per club has become massive. What was once seen as an opportunity for teams to bring in aging and "over the hill" players, DPs are now getting younger and more talented. Clubs have really honed in on foreign talent, particularly in South America, which has improved the overall quality of play drastically.
Dan Karell: I think at this point the biggest success is just lasting 23 years and continuing to grow year on year.
Nick Mendola: I believe Andy's answer is worth rereading, agree or disagree, just for the giggles. But perception is huge: MLS has convinced enough people that USMNT prospects can succeed just as well here than accepting challenges at prominent 100-plus year old clubs. That's mostly insane to me.
11. Are USMNT players still getting booed/rough receptions this summer?
Andy Edwards: Probably. Fans gonna be fans.
Joe Prince-Wright: Probably to start the season, then a little lull, then around the World Cup I think it builds up again. Unfortunately as senior USMNT players, the likes of Bradley and Altidore will have to deal with the stigma of the 2018 failure for the rest of their careers. Fact.
Matt Reed: There will be a few stragglers here and there, but the overall animosity towards the players should subside by then.
Dan Karell: I think by June people will be apathetic and over it, but in the first few weeks of the season, I could definitely see some players getting booed. And it's well deserved. It's still hard to believe that ever happened.
Nick Mendola: Yup. And I wouldn't be surprised if some fan bases, like USMNT-failure free Portland, come up with some golden chants. It's a World Cup summer without the U.S., and it's going to be weird. I don't dig on the booing but there will be some entertainment in it.
12. Is Atlanta or New York City a bigger threat to Toronto? Or is someone else?
Andy Edwards: It's one of the New York teams. I might actually be leaning toward the Red Bulls.
Joe Prince-Wright: I like Orlando's rebuild a lot but I think Atlanta will make a deep run with Toronto, but injuries have to be kind to Tata Martino's side this season. New York City FC will always be in the conversation with David Villa's goals, but they have to shore up defensively and losing Jack Harrison is a blow.
Matt Reed: Atlanta was arguably talented enough to win the cup last season, and I could very easily see them taking the next step in 2018. Another team to watch out for is the New York Red Bulls, who will have a loaded attack of their own after adding Marc Rzatkowski and Alejandro "Kaku" Gamarra.
Dan Karell: If Ezequiel Barco can quickly adapt to the U.S. culture and the MLS style of play, then yes, Atlanta could be a threat. But don't count out Orlando City after all the moves made during the offseason. If that team can gel together, watch out.
Nick Mendola: Atlanta, if only because if Tata Martino did what he did with no MLS experience, imagine what's in store for this year.
13. Who's the most complete Cascadia Cup team?
Andy Edwards: Seattle, but that changes with one injury to either Chad Marshall or Roman Torres.
Joe Prince-Wright: I am intrigued by the Portland Timbers this season, but I think the Sounders have the edge, even without Jordan Morris.
Matt Reed: The loss of Jordan Morris for the season is a big one for the Sounders. They'll still be in the thick of things for West this season, but I really like what Portland has done with its roster. Bringing in players like Andy Polo, 

Cristhian Paredes

 and Samuel Armenteros this offseason has provided Giovanni Savarese's side with another dimension further up the pitch to go along with Diego Valeri and Co.
Dan Karell: That's a great question. I think I would have said the Seattle Sounders but with Jordan Morris out for the season, I think the Portland Timbers get the nod.
Nick Mendola: First, let me note that the margins are extremely thin. I'm choosing Vancouver, but only because there will be some growing pains with Giovani Savarese on a very talented Portland team and Jordan Morris' absence — while overhyped — will hurt Seattle's depth.
14. Project 2018 for #SaveTheCrew.
Andy Edwards: Hoping for a fairytale ending here: Precourt keeps the team in Columbus, but only because he's able to acquire a piece of land and a deal to build a stadium in Austin. He then sells the team.
Joe Prince-Wright: Try and keep things together as best they can. An awful situation and you feel for the management and players. Whatever happens this season, the Crew get a pass. That could mean a stunning campaign with no pressure on the players, or Columbus just drifting along. I'd bet on the latter.
Dan Karell: I think/hope that Anthony Precourt's stadium search attempts in Austin will be stymied by the city, leading him to either back down from his demands in Columbus or eventually sell the team to a local consortium.
Nick Mendola: Ultimately, I think the team's future is going to make the season a bit too combustible. Anthony Precourt needs to make the future plain and clear ASAP, because expecting players to just "get on with it" and keep running the way they did last season is bonkers. Then again, so is the entire relocation blueprint being followed right now.
15. Will a current MLS executive be the new USMNT GM? Will a current MLS name be the new coach?
Andy Edwards: Yes (Carlos Bocanegra), and no.
Joe Prince-Wright: I'd say Garth Lagerwey has the credentials for this job. He has been there and done it at Real Salt Lake and now Seattle and has a fine understanding of the inner workings of the American soccer market. Earnie Stewart would be a decent fit too, while Carlos Bocanegra seems to be out of the running and like Claudio Reyna they both have plum jobs with MLS franchises. As for the coach, I don't think he will come from within MLS and the USMNT will wait until after the World Cup to hire.
Matt Reed: It's been a short sample size down in Atlanta, but there has to be something said about what the club has been able to do in that small window of time. Carlos Bocanegra has quickly become one of the top executives in MLS by bringing in Ezequiel Barco, Miguel Almiron, Josef Martinez and more, while Gerardo Martino is a manager that players at any level would die to play for. Is it likely that both men will be named to the USMNT? Probably not. However, I'd love to see both named to the respective positions because they check off a lot of boxes.
Dan Karell: I actually wouldn't be surprised if Jay Berhalter got the USMNT GM position. But I think Tab Ramos would be a good choice as well or Garth Lagarway. I would like to see the USMNT GM hire the best available person. So whether that's Oscar Pareja or Peter Vermes (or Caleb Porter, who is a free agent), or Didier Deschamps, I want the best man or woman hired for the job.
Nick Mendola: I thought it'd be inevitable that the executive and manager would come from outside the establishment, but the implementation of new programs in the run-up to the election and the cosmetics being applied to the new GM search lead me to believe very little has changed (yet). I do think there's the compromise of bringing Carlos Bocanegra on board, and then having Tata Martino as a back-up if nothing decent shakes free following the World Cup.