ProSoccerTalk quizzed its staff on the best players of the 2017-18 Premier League season, broken up into eight categories.
Goalkeepers, left backs, center backs, right backs, center mids, attacking mids, wingers, and center forwards/strikers were slotted 1-10 (with wing backs lumped in with the fullbacks).
[ MORE: The Premier League season in statistics ]
In this first of two posts, we handled the goalkeepers and backs. Now, we moved further up the pitch. First-place votes are in parenthesis.
Center midfielders
10. Jonjo Shelvey, Newcastle United
9. Emre Can, Liverpool
8. Luka Milivojevic, Crystal Palace
7. Wilfred Ndidi, Leicester City
6. Idrissa Gana Gueye, Everton
4. (tie) Mousa Dembele, Tottenham Hotspur and Eric Dier, Tottenham Hotspir
3. Nemanja Matic, Manchester United
(tie) Fernandinho, Manchester City (2) and N'Golo Kante, Chelsea (2)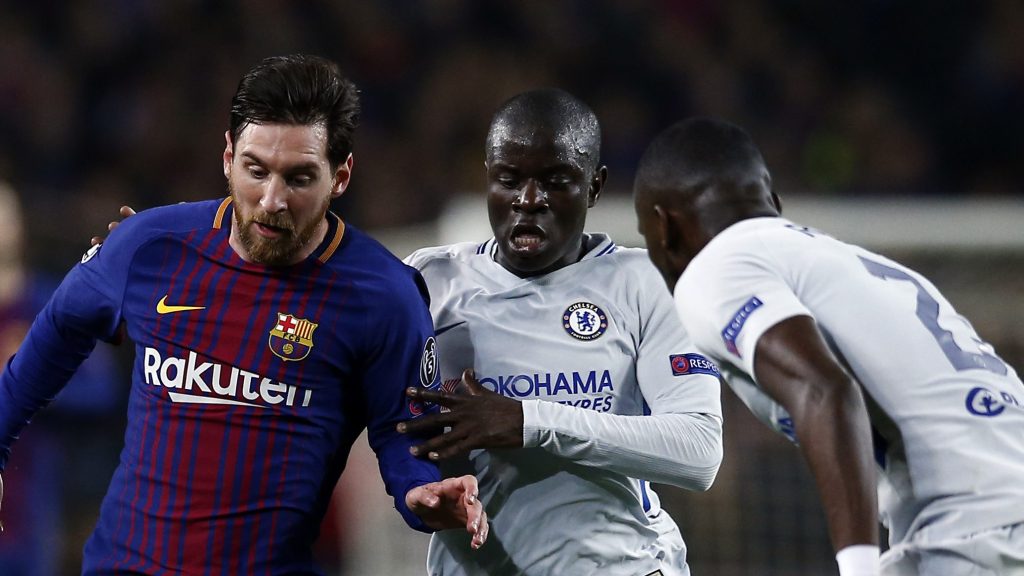 Attacking midfielders
10. Abdoulaye Doucoure, Watford
9. Dele Alli, Tottenham Hotspur
8. Pascal Gross, Brighton and Hove Albion
7. Mesut Ozil, Arsenal
6. Alex Oxlade-Chamberlain, Liverpool
5. Paul Pogba, Manchester United
4. Christian Eriksen, Tottenham Hotspur
3. Eden Hazard, Chelsea
2. David Silva, Manchester City (1)
Kevin De Bruyne, Manchester City (3)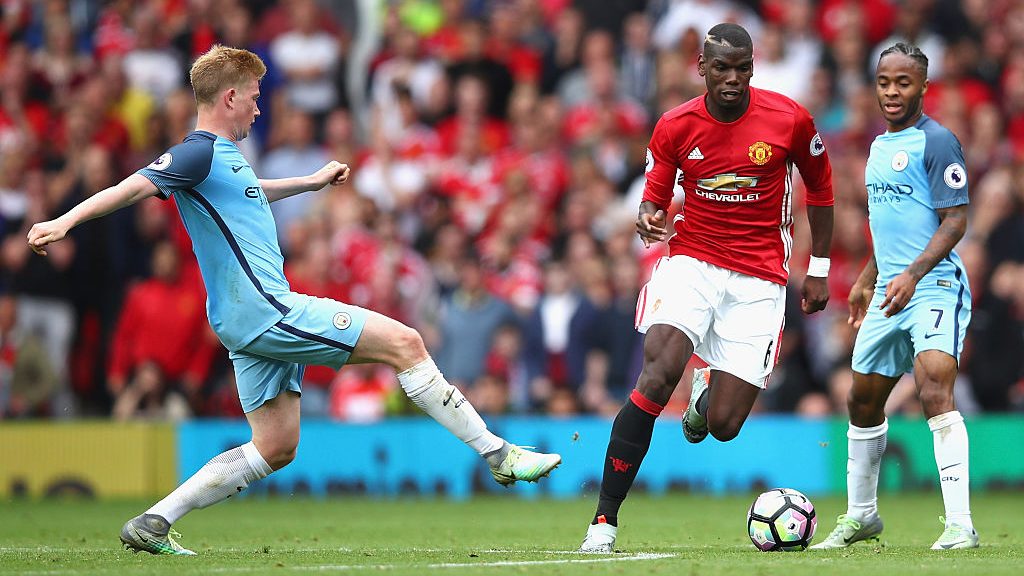 Wingers
10. Marcus Rashford, Manchester United
9. Alexis Sanchez, Manchester United
8. Heung-Min Son, Tottenham Hotspur
7. Willian, Chelsea
6. Riyad Mahrez, Leicester City
5. Sadio Mane, Liverpool
4. Wilfried Zaha, Crystal Palace
3. Raheem Sterling, Manchester City
2. Leroy Sane, Manchester City
Mohamed Salah, Liverpool (4)
Center forwards/strikers
10. (tie) Alvaro Morata, Chelsea and Olivier Giroud, Chelsea
9. Gabriel Jesus, Manchester City
8. Marko Arnautovic, West Ham United
7. Alexandre Lacazette, Arsenal
6. Jamie Vardy, Leicester City
5. Romelu Lukaku, Manchester United
4. Pierre-Emerick Aubameyang, Arsenal
3. Roberto Firmino, Liverpool
2. Sergio Aguero, Manchester City
Harry Kane, Tottenham Hotspur