"Yes. Simple answer, yes."
With a match at Wembley on the horizon, Tim Ream is in the form of his life – he knows it, and he isn't afraid to admit it. The 30-year-old American defender is just now reaching his peak, in stunning form at Fulham.
"I've played 46 games now [this season], and the performances and form that I've been on – not just from the start of the undefeated run, but going back to the beginning of the year," Ream told NBC Soccer, "I don't think there's anybody that can question the level that I've been playing at and question whether it's the best in my career, because it is without a doubt."
Ream, in his third season at Fulham and second under manager Slavisa Jokanovic, isn't really sure why his form is peaking now, but he's not complaining. "It's funny because I've not changed as a player. I'm no different than I was five years ago to now. I've probably honed my positioning sense a little bit more, but that's always been one of my strengths."
[ MORE: Jurgen Klinsmann believes U.S. could have made World Cup semifinals ]
Fulham's not complaining either. The unbeaten streak he referenced earlier was a 23-match Championship run that spanned from late December through the penultimate game of the season. It is easily the longest unbeaten run in Fulham history, and it surpassed Manchester City's 22-match streak to start the year as the longest in English professional soccer this season.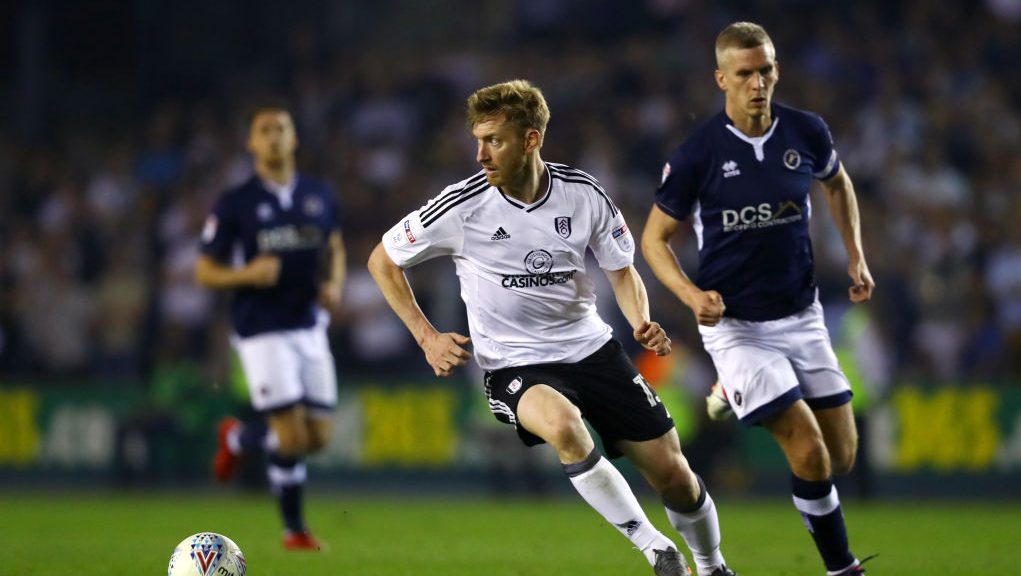 All that has Fulham in position to make a return to the Premier League for the first time since relegation in 2014, and Ream has been at the heart of it all. The St. Louis product has been Fulham's most consistent player this season, owning the second-most minutes played on the squad this season behind only 17-year-old phenom Ryan Sessegnon.
The year Ream arrived at Craven Cottage, Fulham conceded an enormous 79 goals, two off the most in the Championship that season. Since, they have buttoned up more the back each campaign, conceding 57 goals in 2016/17 followed by just 46 this year. Ream believes that his ability to execute the beautiful, possession-based style under Jokanovic has led to not just team success, but also his own personal improvement. "The system helps – the style that we play – it helps. When you're in a system and you play a style that we do, that's already a strong point of my game, naturally you're going to play better."
Fulham owns 55% possession of the ball this season – the tops in the Championship – out-passing every single team in the league by nearly 4,000 completed passes, while completing them at a league-high 83% success rate. Given that, Ream has not only been the lynchpin of the Fulham's defensive efforts, he is also vital to the club building from the back. The American has the 3rd-most completed passes in the entire Championship, bested only by Fulham's own midfield partnership in Kevin McDonald and Stefan Johansen.
[ MORE: PST's Premier League Best XI for the 2017/18 season ]
"Everybody [in the squad] knows what we're doing," Ream said, "and we all know where we need to be, and we know where the guy next to us is going to be, where the guy in front of us is…and you're almost playing on instincts. You know you can put a ball into an area and there is going to be a guy there. It makes the players look very good.
"Players would be lying to you if they said they didn't want to play in the system we play. We like to possess the ball, and we do it in the right areas, but at the same time we do it from back to front and front to back, and we don't hide that."
It wasn't always like this. Last season, the team finished sixth in the Championship table, but seemed to sputter in big moments and at times struggled to break down more defensive opponents who were comfortable sitting back and absorbing pressure. Even at the beginning of this season, the club was missing a cutting edge, ultimately leaving themselves a big enough hole that even a 23-match unbeaten streak couldn't pull them completely out of. Jokanovic has taken his time to let the system take hold, and it finally appears to be taking off.
"The Sunderland result when we lost at their place in December was a real eye opener for us. They hadn't won at home in over a year and we go there and lose 1-0. If I had to point to anything, that was the catalyst for the turnaround because we were so embarrassed and so angry at ourselves because we knew we were a better squad than we were showing. From there, it was kind of just an upward rise from then on. We went and beat Cardiff on Boxing Day and just kept the confidence rolling and were performing very well, and the rest is history."
With Ream in such good form at 30 years old, it stings a bit that he isn't able to earn a spot on United States World Cup roster. But he also has a glass-half-full view of his current national team situation. "Obviously it's a disappointment, but on the other hand, you look at it…would I have been worried about whether I was going to make it or not, whether I was going to be in the squad? Would that have played in my mind? Would I have started putting extra pressure on myself and started to kind of go off the rails with my club? You just don't know.
"It's obviously disappointing that I'm on the form that I am and there's no World Cup, there's no doubt about that. But you just never know. There's so many variables."
At age 30, however, his national team story isn't over just yet. Ream confirmed he has spoken with interim national team manager Dave Sarachan as recently as within the last three weeks, and is leaving the rest to fate. "At the end of the day it's not up to me. I can only do what I'm doing here, which is play on a weekly basis and play well, and if that gets me called in then that gets me called in.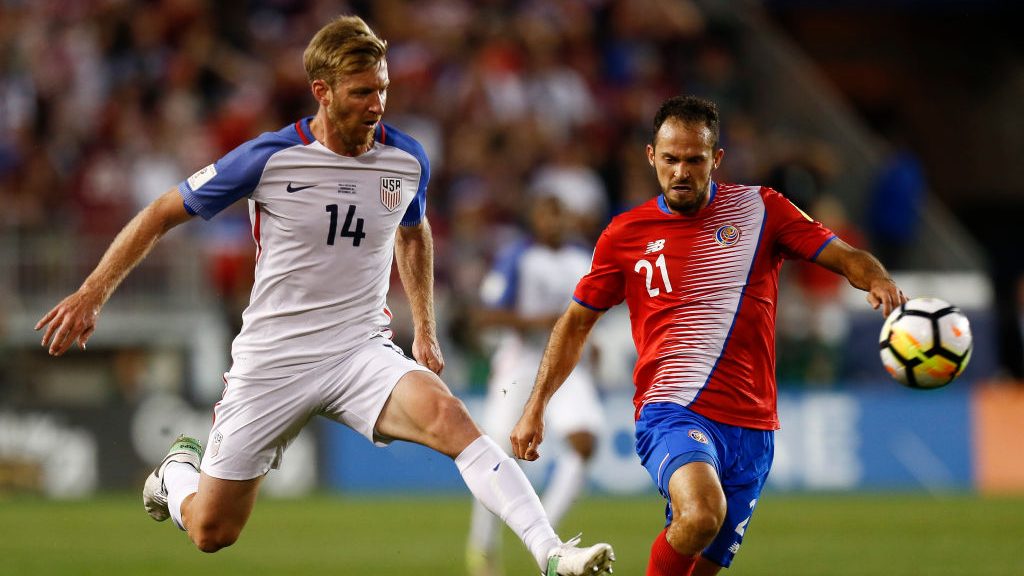 "Do I think I could help [the national team]? Yeah of course. Do I think I could help some of the younger players? Absolutely. But at the end of the day that's not my decision to make."
Ream isn't really focused on all that right now though, because his job at Fulham this season isn't done. Not just yet. The team still has "the hundred million dollar game" to play, matching up with Aston Villa at Wembley Stadium on May 26 in the Championship Playoff final. Everything could be undone with a loss.
"I don't think it's really set in with all the guys here what it means to play there, what it means to the club, to the fans, to everyone associated with Fulham," Ream said. "It'll be a special occasion and we have to go out there and prove that we're worthy."
Cup finals are different from regular season games, and Ream's ready to take the form he has built up this season and put it to good use. He knows his team will need him at the back, now more than ever.
"You kind of have to approach the beginning of the game a little differently. I think it'll be a cagey first 20 minutes, kind of feeling each other out. The game's probably not going to open up until probably 30 minutes and even moreso in the second half. Listen…you go out there and you don't play to not lose, you play to win, so we can't just sit back and hope for the best. We have to go and do what we've been doing the second part of this season, and hopefully that puts us in a good position."
That big game could have big implications not just for Fulham but Ream as well moving forward, and he's excited. "It's amazing what confidence can do, and a manager who has confidence in his players and tells them to go out and pass the ball and possess the ball without any fear of making mistakes…you can't overstate that at all."