We know now what the 32 teams going to Russia this summer for the 2018 World Cup will be wearing.
[ MORE: Latest 2018 World Cup news ]  
With that in mind, it's time for one final update of the jersey rankings.
Let us know your favs (and duds, because there's a few) in the comments section below.
NBC Sports Shop: World Cup kits, gear and more
---
1. Wow. Nigeria's home kit is stunning (on the left) and will become the go-to jersey of the 2018 World Cup. The away kit isn't too shabby either. Majestic from the Super Eagles.
---
2. Did someone say argyle? Belgium's homage to their EURO '84 team not only looks great on the pitch but wack it on with a pair of jeans and you look stylish in the bar. Superb.
---
3. Croatia have done it again. Not only is the home jersey instantly recognizable but the dark blue away kit is pretty slick. Majestic.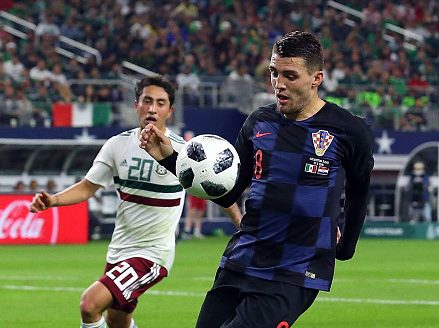 ---
4. Big fan of this. Germany took inspiration from their 1990 World Cup win for this jersey. A beauty.
---
5. Carlos Valderrama would be proud of this from Colombia. I would like to have seen the blue and red triangles a little bigger, but still a quality jersey
---
6. Australia's kits are lovely. Look at that crest, and the sleeves on the home jersey really stand out. "Aussie, Aussie, Aussie! Oi, Oi, Oi!"
---
7. Peru's first World Cup since 1982 sees their famous sash jersey return. Umbro have delivered.
---
8. What you would expect from Brazil. Yellow home. Blue away. Iconic and sleek.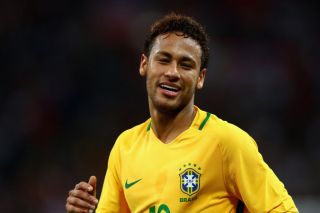 ---
9. Iceland have a strong look with royal blue and red sleeves. Can the smallest nation to ever qualify for the World Cup cause more upsets?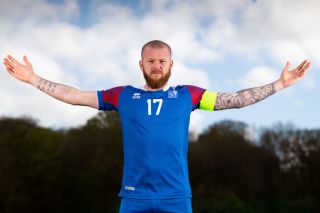 ---
10. Tunisia's fresh, bright red kits catch the eye and look the part. Tidy.
---
11. El Tri will be looking sharp in this simple but eye-catching shirt. Love the deep green color and the away kit is okay.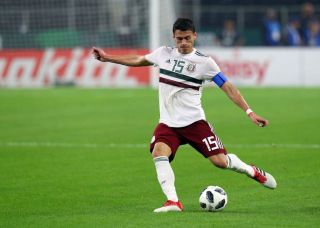 ---
12. France look mighty fine in these sharp dark blue home jerseys and the away jerseys have a few flutters in the white and look alright.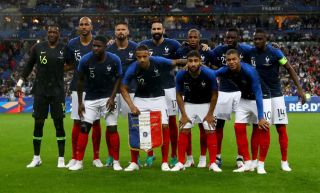 ---
13. Korea Republic will be led by Heung-Min Son and they will be looking sharp in both their home and away jerseys. Love the away shirt.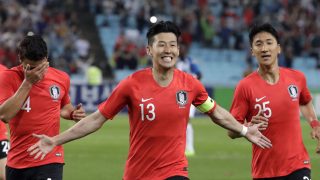 ---
14. Argentina's jersey to mark the 125th anniversary of their football association is a little too plain for me. Still, nice clean look and the away jersey is quite snazzy and similar to the design for Colombia's.
---
15. Portugal have kept it simple with their home and away jerseys and it's tough not to like this.
---
16. Morocco have a nice blend of colors with the red and green for the home and white, red and green for the away.
---
17. Saudi Arabia's white home jersey is very fetching, while the green away kit isn't bad either. Also, the crest looks awesome on the shirts.
---
18. Simple. Subtle. But hard not to want a little more from the Samurai Blue's jersey
---
19. Egypt's first World Cup appearance since 1990 seems them arrive with a sleek, simple design. Love the badge.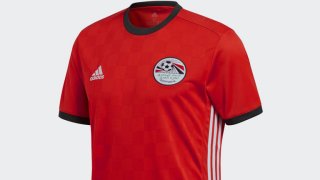 ---
20. Russia's new jersey is inspired by the Soviet Union's 1988 Olympic Gold medal team. Uninspiring
---
21. I actually really like Poland's home shirt, with the plain red away shirt fine too. But the home shirt is legit.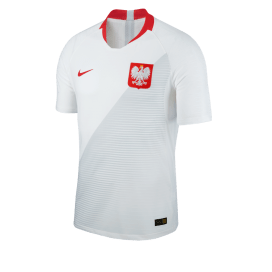 ---
22. Costa Rica's home kit is a little too plain but the away jersey is niceeeee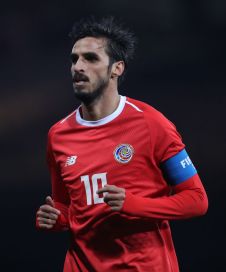 ---
23. Sweden's classic kits will always stand out but I'm not really a fan of the three stripes down the ribs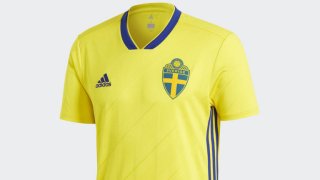 ---
24. Spain's nod to their 1994 World Cup shirt is just a little too messy for my liking. Away kit is a strange one too.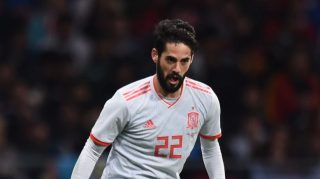 ---
25. England's design is so plain and just boring. The warm up jersey (second from the left, front row) should be the home shirt. The red away jersey is pretty nice.
---
26. Denmark have gone for a retro look and it is very nice. Love the old school hummel logos on the sleeves.
---
27. A decent effort from Panama. I prefer the away kit (white kit) to the home jersey.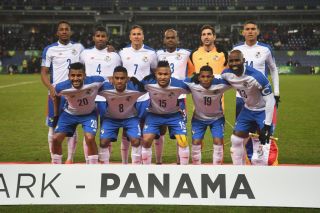 ---
28. The color of Uruguay's home jersey is nice, but the design on the front is not. Enough said. The away kit is the same, but white.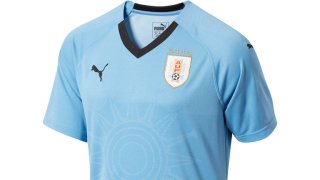 ---
29. Senegal have gone for it… but it doesn't quite work. The green home jersey is better. Just.
---
30. Serbia's home shirts are nice but I'm not too sure about the away kit with the vertical stripes.
---
31. There's just not a lot going on here for Iran. Like, nothing at all.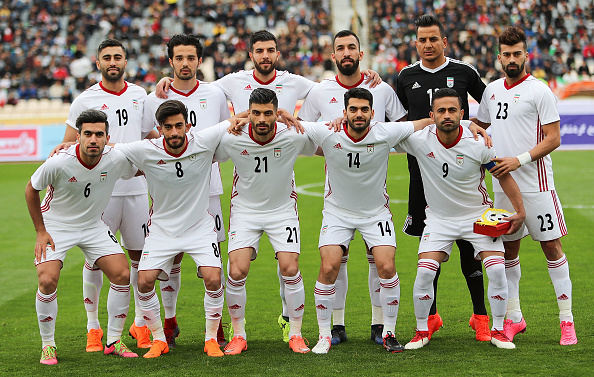 ---
32. It looks like Switzerland have gone for a design which includes fingerprints across their shirts.