Every World Cup has its underdog story. Every World Cup has its rise to glory. Every World Cup has its rags to riches.
Every World Cup has its dark horse.
So who will grace Russia 2018 with a surprise run? Let's look at the dark horse contenders.
Egypt
Looking solely at the FIFA rankings, Egypt at #45 appears to be perfect dark horse material. Unfortunately, they don't perfectly fit the mold.
For starters, they have one of the world's most in-form players in Mohamed Salah. Because we can't ever have nice things, he was injured in the Champions League final, but his diagnosis of a separated AC joint likely leaves him available to play in the tournament this summer, albeit at less than 100% as he manages a painful injury. Nevertheless, with Salah on the field, Egypt is particularly dangerous on the counter and could light up any defensive back lines not on their A-game. Without him, though, they are toothless as evident by their inability to score in either friendly this past week against Colombia and Belgium.
In addition, their group is so bad that Egypt is almost expected to make it to the knockout stages. Paired with Russia, Saudi Arabia, and Uruguay, it would feel disappointing if the African nation didn't find one of the top two spots. Still, despite falling face-first into pre-tournament expectations, it would still make a great story if Egypt made its first-ever knockout round (since group stage play began in 1950). In fact, Egypt has never won a World Cup match in its history, with two losses and two draws to fall back on.
Morocco
Another overlooked African nation, Morocco finds itself tasked with the opposite issue Egypt faces – they were handed a painfully difficult draw with both Spain and Portugal to navigate through in Group B.
Nevertheless, Morocco should provide the European powerhouses with a stiff test in the group stage. FiveThirtyEight has Morocco ranked 18th in the world, the highest African side in the tournament and higher than other darkhorse candidates like Iceland or Peru. A team that features a high press run-and-gun style of play, Morocco has its Salah-lite in 25-year-old Hakim Ziyech.
Ziyech will give Spain and Portugal back lines plenty to think about as he marauds around the attacking third, but Morocco will need him to reign in the shooting to have a chance against the European giants. As FiveThirtyEight points out, Ziyech's 202 shot attempts over the past two seasons see him sit nearly fifty shots higher than anyone else in the top five European leagues or the Eredivisie where he plays. His nine goals and 17 assists last season for Ajax are a nice haul and his creativity is invaluable to his country, but wastefulness will prove deadly against Spain or Portugal who are sure to control a heavy percentage of possession.
Peru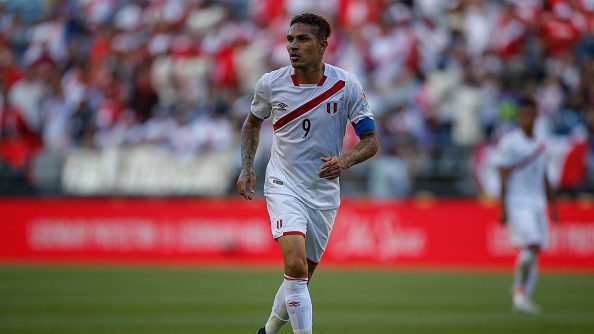 Paolo Guerrero can play in the World Cup this summer, and that's all Peruvian fans need to hear to know their team has a chance. The 34-year-old captain is critical to his team's chances, and after his one-year ban for cocaine use was overturned, Guerrero will be available to lead the attacking front in Peru's Group C chances. With up-and-coming talent Edinson Flores feeding the captain chances, FIFA's 11th-ranked country is a dangerous attacking side.
Given a favorable draw, Peru will more than challenge Australia and Denmark for a spot in the knockout stages behind likely group winners France. What makes Peru even more enticing in this World Cup is a potential Round of 16 matchup with fellow CONMEBOL members Argentina, a team they held to a draw in both meetings during World Cup qualifying. Peru has been in the wars, with an experienced side that played out a thrilling 1-1 draw with Colombia on the final day of CONMEBOL qualifying to earn a spot in this summer's tournament.
The crux of Peru's knockout stage chances likely hinge on a defense in its prime. 34-year-old Alberto Rodriguez is the grizzled veteran of the group, but alongside him are 28-year-old full-back Luis Advincula and 29-year-old full-back Nilson Loyola, both of whom own over 60 caps each.
Iceland
What would a darkhorse post be without Iceland? This tiny European nation shocked the world with its guts and swagger during a run to the Euro 2016 quarterfinals. The Boys followed that up by topping its UEFA World Cup qualifying group with seven wins in 10 matches.
Again, they have a chance to make history with Group D up for grabs behind Argentina. They will do battle with Croatia and Nigeria, two beatable opponents. They know Croatia well, having faced them twice during UEFA qualifying play in Group I, splitting the pair.
Despite the highs of the last two years, Iceland comes into Russia 2018 in terrible form. They have not won since topping Indonesia in January, a run of four matches with three defeats. Most recently, they crumbled in the 87th minute allowing Ghana to snatch a late 2-2 draw after leading 2-0. Their superstar Gylfi Sigurdsson is also in awful form, coming off a season at Everton that saw him grab just four goals and three assists before missing the final six weeks with a knee injury. Iceland has the mental fortitude to progress past the group stage, but the magic may be running out.
England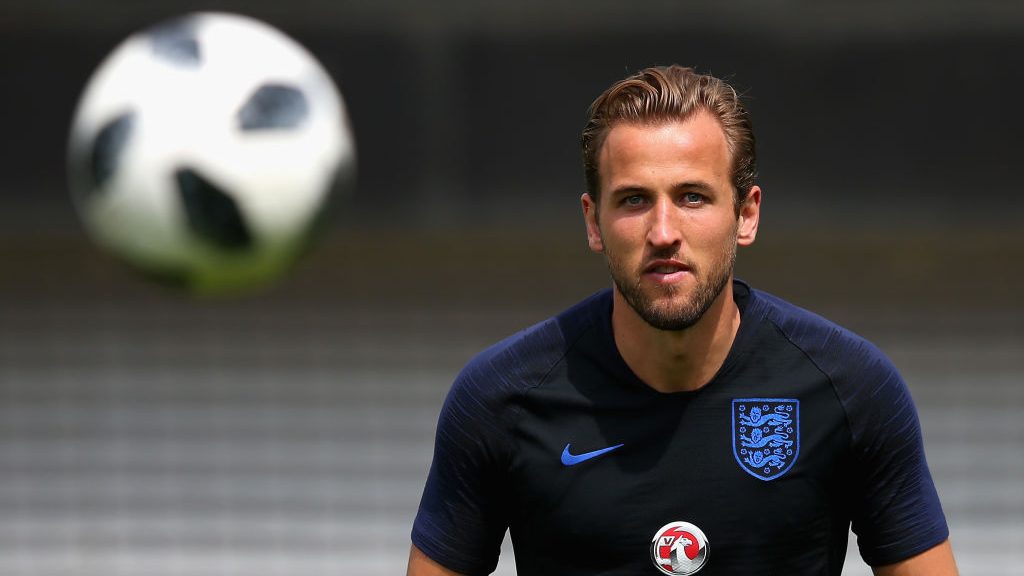 Yep, a curveball to finish this list out. Unlike the previous for teams who all look to be dark horses to make noise by unexpectedly escaping the group stages, England is a dark horse to win the whole darn tournament. Sure they're generally considered good by most, but still outside the upper echelon of favorites like Brazil, Germany, and the like, you better put the jokes aside and begin realizing the truth: this England team isn't just good, they're great.
England hasn't lost at all since a run of bad friendlies in late 2017, and they haven't dropped a single competitive match since its stunning 2-1 loss to white-hot Iceland in Euro 2016. They've also looked great in their tournament run-up, beating the Netherlands, Nigeria, and Costa Rica while slumping to a 1-1 draw with Italy on a late Lorenzo Insigne penalty.
The biggest question-mark for England is in net, but if Jordan Pickford can effectively replace Joe Hart in goal, this team could challenge for a semi-final spot, or even more. Raheem Sterling lit up the Premier League last season and has grown leaps and bounds under Pep Guardiola, as has John Stones at the back. Marcus Rashford looks refreshed out of the Jose Mourinho shadow. Harry Kane is among the most in-form strikers in this tournament and has seen his future put to rest with a new contract, leaving one more potential distraction back home.
They're not there yet, and there are plenty of critics, but a chip on their shoulder might be just what this group needs. If England can put block out the noise surrounding the disappointments of recent World Cups, teams like Spain, Argentina, and the rest of the world giants should take note sooner rather than later.