Click here for live and on demand coverage of the World Cup online and via the NBC Sports App.
1) The World Cup is here and the United States men's national team is guaranteed to go unbeaten. Jokes aside, how do you feel about the tournament now that it is here and absent the USMNT?
Joe Prince-Wright: It still just doesn't feel quite right. Sure, big teams have missed out over the years but the USA have been at every World Cup since I've been alive. It's tough to fathom what kind of impact this will have on soccer in the USA overall but I feel my overall mood is a begrudging acceptance that the USMNT simply weren't good enough to be there. Nothing more. Nothing less.
Nicholas Mendola: In longish form, here. But here's a point I didn't hit in the piece. I largely feel sympathy for a lot of the players who I believe were put in a poor spot — and continue to be — by Bruce Arena. That's not to excuse Jurgen Klinsmann, who put different players in similar binds, but Arena had a "We're too big to fail" element about him that pervades into his book tour (which isn't doing anyone favors). It occurred to me while interviewing Omar Gonzalez last week that these questions aren't going away. Even if the USMNT were to win the 2022 World Cup, most of the 2018 qualifying bunch would face questions about how it feels to be redeemed by others.
Kyle Bonn: I'm very excited. Not only have I purged myself of the stink of T&T and am ready to move forward with a promising group of young kids in the USMNT system, but I am actually excited for a tournament without a rooting interest. This is going to be a really fun month that I can't wait to be a part of.
Matt Reed: I'd feel better if Bruce Arena didn't keep on opening his mouth and scorching everything in his path, but I said it throughout qualifying that I wasn't convinced this team would qualify for Russia, and they didn't. I've come to cope with the simple fact that the team out on the field in those CONCACAF WCQ matches simply wasn't good enough. Could better, younger rosters have been put out? Sure. However, you cannot turn back time, and this is a learning experience that U.S. Soccer needed very badly if it was to ever make drastic changes to its organization.
Dan Karell: It feels weird. I feel like there is less buzz for the World Cup this year. This is the first World Cup in my lifetime that the U.S. won't be involved in, so it's been different, for sure.
2) So, who wins the thing?
JPW: Brazil. Looking at the players they'll have on the bench, let alone the ones they left out of their squad, that tells you all you need to know. Plus, any team that breezes through the ridiculously tough South American World Cup qualifying like they did have to be the favorites. Also, defensively they look solid with Alisson and Ederson as goalkeepers and Fernandinho shielding the defense. The fact that Neymar is back to full fitness and looks totally refreshed after a few months off is also a huge reason why they'll get it done.
NM: Germany. I admit that my prediction has a lot to do with wanting to be four years' worth of correct when it comes to the Germans, though leaving Leroy Sane behind didn't reinforce my feel. Brazil and France both have chances to challenge for the crown.
KB:  I've gone back and forth a bunch with this, mainly because the top teams haven't exactly looked convincing in the run-up to the tournament, but then again, nothing matters less than Spring Training, right? Can't look past Germany and Brazil, I just can't. What an epic final that would be! It's very realistic, with the winners of groups E and F on opposite sides of the bracket. I like Germany to win that one and repeat.
MR: Spain. Between it likely being Andres Iniesta's last hurrah and the simple fact that they are really, really deep in the midfield and attack, I think La Furia Roja can take home their second World Cup in eight years.
DK: I have Brazil over Germany, in a massive revenge-fueled win in the final. 1-0. I just think Brazil is the deepest team and they have players all over the park who can create goal-scoring opportunities as well as defend them. Tite has the balance right and his team are humming along very well.
3) How many CONCACAF teams make the knockout rounds? And who goes the furthest?
JPW: None. All three CONCACAF teams got a rough draw in the group stages and all three have been less than impressive in the warm-up games. I think Mexico will come close but expect Sweden and Germany to advance from their group. Panama will finish rock bottom in Group G. Costa Rica won't get past Brazil, Serbia and Switzerland. A tough time for CONCACAF is coming up.
NM: All three will struggle to stay out of fourth in their respective groups. Mexico has the talent to get out of Group F, but the schedule is a nightmare. Opening with Germany could and should make the second match against South Korea a must-win. Otherwise, the third and final match against Sweden could be moot for both sides. I think Mexico finds a way, but the schedule gives me great pause.
KB: Costa Rica got a brutal draw, with Brazil, Switzerland, and Serbia. That's a royally challenging group, and one of the most intriguing in the entire tournament. I think they get edged by Switzerland in that stacked collection. Mexico will make it out of an easier than expected Group F, but a 2nd placed finish behind Germany sees them likely matched up with Brazil, which would be a one-and-done in the knockout stage. Finally, Panama got a miserable draw as well and won't get past England and Belgium. It will be a quick exit for the CONCACAF sides.
MR: I don't like the way Mexico has played over the last year, but they'll find a way out of the group stage. Costa Rica will join them, although they have been far from convincing as well. I'll say they both get knocked out in the Round of 16.
DK: Two. I think both Mexico and Costa Rica can and will make it out of their groups.
4) Who wins the Golden Boot?
JPW: Diego Costa. Spain will put chances on a plate for him.
NM: Romelu Lukaku, as Belgium is going to feast on its group stage mates and then is unlikely to face a good defense in the Round of 16. No other strong team has as much of a goal focal point.
KB: Neymar.
MR: This past season was one of ups and downs for Romelu Lukaku, but he's been tremendous in Belgium's tune-up matches. The Red Devils will go as far as he takes them, and I honestly believe he could end up with over five goals this tournament.
DK: Julian Green! Kidding. I think it's got to be Neymar. As long as he's healthy, he definitely plays and thinks the game faster than his opponents. This should lead to at least five goals in the tournament.
5) Who will win the Golden Ball?
JPW: Neymar as Brazil power to the title.
NM: It may be hard for voters to resist Neymar, with Brazil capable of capturing the imagination of the soccer world and likely to reach the semifinals at the very least.
KB: Lionel Messi
MR: Spain is loaded with talent, but there's something about Isco that is very special. Every time he touches the ball he's a legitimate threat on the pass or shot, and he's one of the reasons why I'm so confident in Spain making a run at another title.
DK:  If not Neymar, then perhaps another player on Brazil, such as Paulinho, or Germany's Toni Kroos.
6) How about the Golden Glove?
JPW: David De Gea's phenomenal form for Man United will carry over to the World Cup.
NM: I believe it'll be Manuel Neuer when Germany wins it all, but I'll go outside the box for the sake of variety and say Thibaut Courtois has a nice run for Belgium.
KB: Manuel Neuer because it often goes to the goalkeeper of the winning team even if he wasn't truly the best.
MR: I love the way Alisson has played this season at Roma, and the fact that he can start ahead of Ederson speaks volumes about the type of player he is. Brazil should be involved in the latter stages of the tournament, so I'll take the Brazil keeper.
DK: Keylor Navas carries his Champions League-winning form to help Costa Rica to the quarterfinals, saving a myriad of shots along the way.
7) How about the Best Young Player (21 and younger)?
JPW:  I'm going for Ismaila Sarr from Senegal. Watch out for him.
NM: Again, going for variety here because Kylian Mbappe seems an appropriate call, so I'll swing for the fences with Uruguay and Juventus midfielder Rodrigo Betancur. Mids who rarely score don't get plaudits, but Uruguay really could make some noise and he'll be a big part of it in a Toni Kroos-like breakout performance. Amire Harit of Morocco could also land some attention if Morocco advances to the knockout rounds, and I also like the idea of Ndidi (Nigeria/Leicester City).
KB: It's cruel that Josh Kimmich's age just didn't work out properly for this award, because he's the best youth product in the world and has been for at least 2 years. I love Sergej Milinkovic-Savic, but simply on the basis that Serbia won't make it out of the group stage, he will be overlooked. The easy pick is Kylian Mbappe, and I like him over countryman Ousmane Dembele or Brazil's Gabriel Jesus. However…the winner here will be the fabulous Trent Alexander-Arnold, who will migrate his CL form to Russia and show the world what an amazing talent he is as England makes a run.
MR: Gabriel Jesus can really take his game to the next level with a strong performance in Russia.
DK: It's gotta be Kylian Mbappe, right?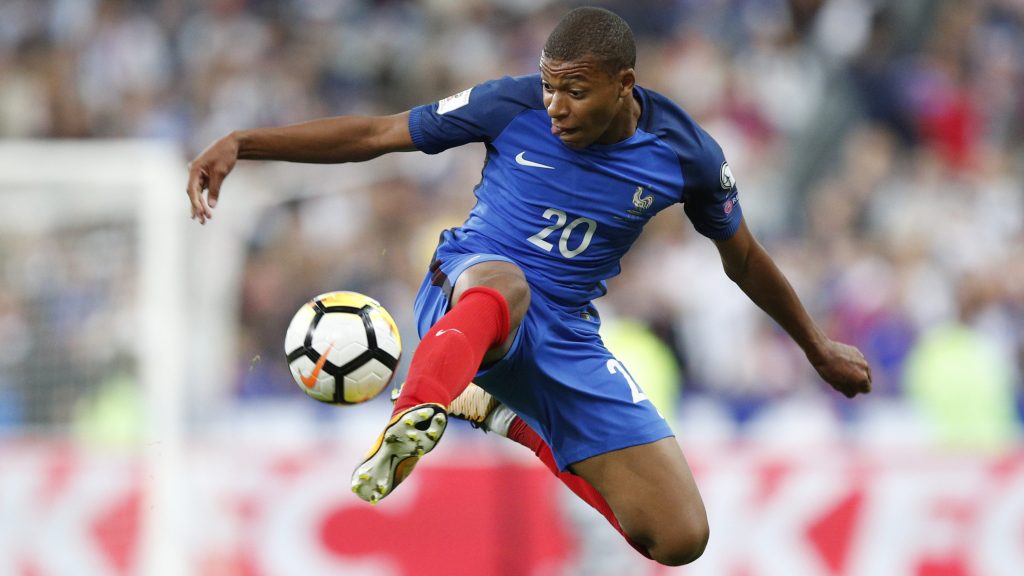 8) Tricky question: Who will have the best individual World Cup between Liverpool's trident of Roberto Firmino, Sadio Mane, or Mohamed Salah?
JPW:  I would've said Salah, hands down, but with his injury and Egypt probably heading out to Spain or Portugal in the last 16 if they make it out of their group, probably not. Roberto Firmino isn't a guaranteed starter for Brazil so I'm going for Sadio Mane who had a fine finish to the 2017/18 season. Mane is the main man for Senegal and I'll think they'll have a deep run with the Liverpool speedster leading the way.
NM: Give me Mane, if only because I have concerns about Egypt making as long a run as Senegal.
KB: This is tough, because all their situations aren't perfect. I'm going with Salah because, he's carrying a team on his injured shoulders and by virtue of his weak group, will likely get a game in the knockouts to state his case (Russia stiiiiiinks). Firmino will struggle for big moments in a team full of superstars, while Mane isn't likely to make it out of the group stage.
MR: Salah's injury scares me a bit, even though I really want to pick him. Senegal is my biggest dark horse contender though, so I'll ride with Sadio Mane. Their attack is going to be lethal, and he'll be at the forefront of it. There's a very good chance that Firmino won't see the field much for Brazil as well, simply because of how stacked the Selecao's attack is.
DK: Great question. I'm going to say Mane. I think, considering he's healthy and a sure-fire starter heading into the tournament, he's set to have the biggest impact. If Salah misses the first match, he won't be able to play in as many games, unless Egypt goes deep in the tournament. and Firmino is second-choice behind Gabriel Jesus right now.
9) How about between Manchester United's Romelu Lukaku, Paul Pogba, and — bonus — you get to combine the tournaments of Jesse Lingard and Marcus Rashford?
JPW: Romelu Lukaku. He's been a beast for Belgium and they'll score plenty of goals in their group. Although, I do expect Rashford and Lingard to have big impacts for England too. Paul Pogba may be feeling the pressure as France's warm-up for the tournament was far from ideal.
NM: Lukaku is my bet for the Golden Boot, but Paul Pogba is going to be unshackled on a glorious French side with N'Golo Kante among those behind him. Pogba.
KB: Romelu Lukaku is the go-to guy for Belgium, so I like the big man to have a good tournament even if Belgium disappoints again. Pogba and France are primed for a massive letdown.
MR: Give me Lukaku. When you have Hazard, De Bruyne and Mertens as viable options in the attack, that takes a great deal of pressure of your shoulders. Lukaku only had one goal in the 2014 World Cup. I think he could easily quadruple that total in Russia.
DK: Lukaku. If the big Belgian striker can overcome his woes in front of goal in high-pressure games, he should have a massive tournament.
10) Outside the box: Which Premier League team's players will have the best World Cup combined?
JPW: Tottenham. Belgium and England players galore as both will make the latter stages.
NM: Spurs, if they don't all crush each other in a mammoth group stage fight.
KB: Great question! Gotta go with Manchester City. John Stones and Raheem Sterling should have breakout showings for England (hard for me to get higher on the Three Lions than I am right now), Argentina needs Sergio Aguero desperately, Benjamin Mendy will start for France, Kevin De Bruyne is a key part of Belgium's success (even if Roberto Martinez insists on playing him in the hole *puke*), and I already mentioned Jesus could be a young star. All this, mind you, with Ederson stuck behind Alisson and Leroy Sane cruelly left out.
MR: Chelsea. Kante is the center piece in the France midfield, and he's just a force to be reckoned with. Hazard and Courtois will do their parts with Belgium. Willian could be the spark that Brazil needs opposite Neymar, while Gary Cahill leads England to the knockout phase, and dare I say the quarterfinals.
DK: Probably Manchester United. Lukaku, Pogba and even Rashford can all have huge impacts and potentially make the quarterfinals.
11) Will there be a match or moment which causes many people to wonder if someone's done something to purposely favor Russia?
JPW: Nope. It's the World Cup with the entire globe watching. Those shenanigans won't happen.
NM: Yes, because many will be looking for it. Whether it's intentional is another story. Check back with me in a week or two.
KB: No, because they're so awful they won't even give anyone the opportunity. Look for them to get triple-blanked.
DK: I doubt it. As Ken Bensinger wrote in his new book, Russia has already won, just by winning the right to host the World Cup. Everything else is gravy.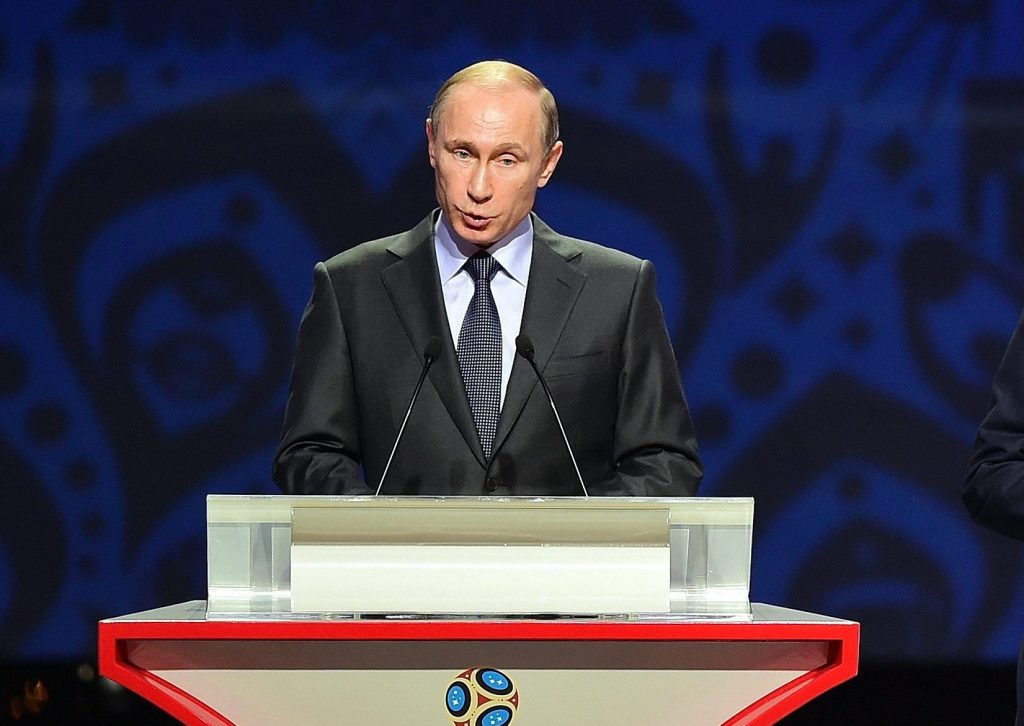 12) Whose stock will rise the most — coach or player — following the tournament?
JPW: Coach — Tite as Brazil win it. Player — Antoine Griezmann who leads France on a deep run.
NM: Coach — Mladen Krstajić of Serbia could well have a "Chris Coleman of Wales at EURO 2016" moment. The 44-year-old is in his first managerial post and has a really talented side with both experience and potential. As for player, I'll stay with Serbia: Newcastle's Aleksandar Mitrovic is a loose cannon and that cost him the top spot in Rafa Benitez's pecking order, but he's capable of scoring a handful of goals in Russia.
KB: Great question, because there are so many possibilities here, but I'm going to go with Raheem Sterling. The ruthless English media will be left with nothing left to criticize him about after his performances.
MR:  It's no guarantee that he'll see a lot of the field, but Gonzalo Guedes is a star-in-the-making for Portugal. He's represented the Portuguese at basically every level possible, and he's only 21. Achraf Hakimi from Real Madrid is another one to watch. He's only 19 years and could be a key piece for Morocco if the African side aims to take a spot away from Spain or Portugal in Group B.
DK: Sergej Milinkovic-Savic. He's already one of the best midfielders in Serie A but the 6'3″ center midfielder has superb skills and could show them on display for Serbia in Russia.
13) Whose will fall?
JPW: Coach — Roberto Martinez as Belgium fail to realize their potential, again. Player — James Rodriguez as Colombia don't make it out of the group.
NM: I worry for Gareth Southgate, who could face significant grief if his back line cannot handle the speed of Senegal or Colombia in the first round. Following that logic, I remain unsold on John Stones and think he could take a hit in Russia. If Southgate deploys Jordan Henderson, I fear the same for him. The pressure will be heavy on England from the Russian crowds, too, and the Three Lions may need to follow the Liverpool attack blueprint to win.
KB: Didier Deschamps. Good luck getting another top job once a talented but disjointed France team trips over itself yet again.
DK: Paul Pogba? He's struggled for Man United at times this season, and it's put him out of his rhythm. He's going to be blamed, at least in part, if France have an early exit.
14) How far does England, a.k.a. the Fighting Joe Prince-Wrights, go?
JPW: First up, that's a solid nickname. Secondly, the quarterfinals would be a great tournament for England. I'm wary to say they could go even further but reaching the last eight is what England should be aiming for and they can easily do that given their group stage/last 16 route.
NM: See above. I worry about their first match of the knockout rounds, and getting past that means a Germany that England just might be able to upset. I wouldn't bet on England making it out of the Round of 16, but I also wouldn't bet against them advancing to a final.
KB: THREE LIIIIIIIIONS!!! I would love to put them all the way to the semifinals, because I think they have that talent, but the bracket sets up cruelly for them to meet Brazil in the quarters, and they won't get past the powerhouses. It will still be a tournament to remember for England.
MR: Round of 16 seems a pretty fair bet. I think they'll go runners' up to Belgium in the group, before falling to Colombia in the knockout phase.
DK: As far as Joe can lead them. Haha but in all seriousness, I think it depends on how much gas is left in the tank of the backline, and if they can feel comfortable playing in a 3-4-3. Harry Kane will score goals, but can England keep other teams off the board? I think the quarterfinals is certainly possible, but they could also find a way to collapse in the group stage.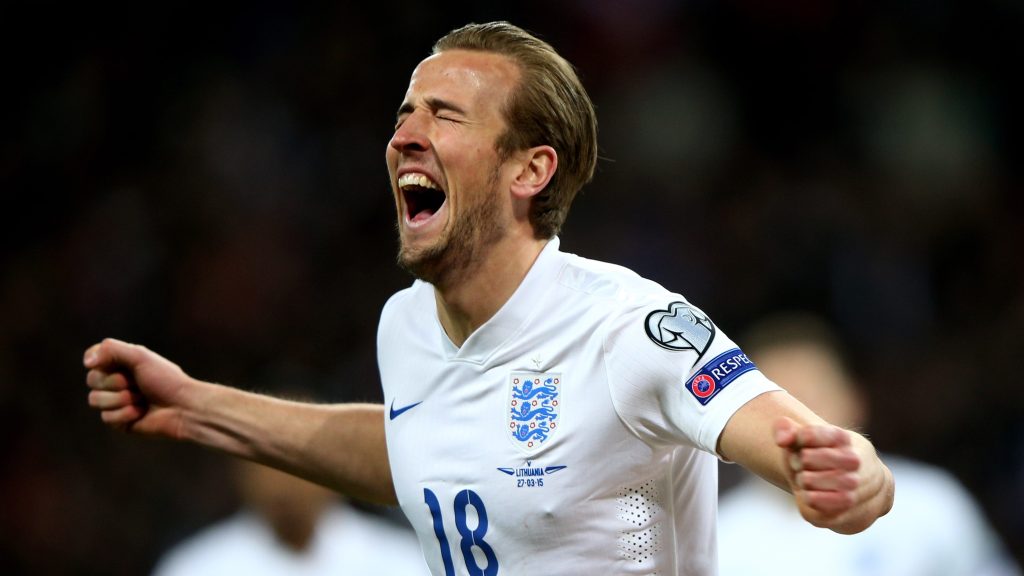 15) How big of a role will fan violence and racism play in the story lines of the tournament?
JPW: Hopefully not a big one, but I guess it all depends on how the host nation gets on.
NM: I'm worried about (hence I posed the question). The soccer world feels unstable right now, and Russia being set to disappoint at home could set the stage for the worst kind of fireworks. Then again, when a group's character is challenged by the actions of few, that group usually rises up. I think Russia's supporters will do that.
KB: I think there will be plenty of racist incidents, but it will be overlooked because every single tournament, the outside noise gets overshadowed by the play on the field, right or wrong. It happened in Brazil and it will happen in Russia.
MR: Hopefully not a lot, but that's wishful thinking. Let's just say there isn't a good track record of fans being on their best behavior in Russia.
DK: Someone made a good point on a radio program recently that Russia's security will certainly be beefed up for the tournament, but with Russia expected to be bounced in the group stage, it's possible that Putin and the nation's security apparatus loses interest in the knockout stage, which could lead to some issues down the road.
16) Will the tournament in Russia come off well for FIFA?
JPW: Yes. These tournaments always do better than expected. I'm worried about empty seats at some venues but overall I think it will be very good.
NM: It'll be interesting to monitor, but ultimately I think the majority of people are going to be on their best behavior in the first post-Sepp Blatter World Cup.
KB: Does it ever come off poorly for FIFA? They make a killing, what else do they care about?
MR: They really better hope so, because the Qatar World Cup is already under enough scrutiny for a number of reasons.
DK: I guess, since the story will now be the play on the field (hopefully) and not any scandals off it.
17) Who has the best tournament: Messi, Ronaldo, or Neymar?
JPW: Neymar closely followed by Ronaldo, with Messi set to retire from international play as Argentina fall again.
NM: Neymar or Messi, but that's not a knock against CR7; I have a sneaking suspicion Morocco surprises and keeps Portugal from the knockout rounds. Messi will get a bit more individual glory, but Neymar's Brazil will advance further, so whichever of those qualifies as the best tournament in your mind.
KB: Neymar. Portugal isn't good enough for Ronaldo to make it deep, and Argentina can never get it together in the Messi years. No reason for that to change this year. Neymar could very well win the whole thing.
DK: I think Neymar. Messi and Ronaldo could both see early exits thanks to creaky defenses, but Neymar has a real chance to lead his team to glory.
18) How far does Argentina need to go to save Messi wild grief? Better yet, what's more important for him: individual success with Argentina stopping short of its goal, or making another final but statistically disappointing over the tournament?
JPW: They need to win it for him to not to get a bit of stick, which is crazy. Injuries haven't been kind to Jorge Sampaoli's team but defensively they have real concerns, as always. For Messi it's all about trying to drag Argentina as far as he can.
NM: Seeing that people tend to forget he led them to the final in 2014, I guess he needs to win it all. That said, Argentina making a second final would be better for him than lighting up the scoresheet but losing 4-3 to a better team in the Round of 16 or quarters.
KB: They need to win it all. Bottom line, Messi needs a trophy on the shelf to quiet the noise. He's failed too many times in finals, and it's a massive, gaping hole in his otherwise glittering resume. He needs that trophy, and I would absolutely love for him to get it. Sadly, I don't think he will.
MR: If you're strictly asking me, Messi doesn't need to prove himself to anybody. The man has accomplished nearly everything you possibly can at both club and international level. If you're looking for something to drastically set him apart from Ronaldo though, it's winning a World Cup. Four years ago has to still sting for him and his teammates, so I expect Messi to show up in a big way on a team that has a lot of questions heading into the tournament.
DK: It's going to be heartbreaking either situation, knowing this is probably Messi's last World Cup and he'll leave without winning a title, despite coming oh so close.
19) Can you believe Bruce Arena left Landon Donovan behind in favor of Haji Wright?
JPW: Stop. It is beyond frustrating that the USA won't be at the World Cup. And we've now gone full circle in this roundtable and I'm off to watch grainy video footage of the 2002 run to the World Cup quarterfinals and wonder what could've been. Damn. Paul Arriola could've been the new Clint Mathis.
NM: It was even worse that he made the players get Lee Greenwood tattoos.
KB: NICHOLAS, STOP IT
DK: Haha. I could see that happening somehow. The future of U.S. Soccer is bright!