Imagine the year is 2026. The U.S. Men's National Team is in the World Cup final. This is all hypothetical of course. But, who starts?
[ MORE: How 2026 World Cup was won by the United Bid ]
Wednesday's vote to hand the United bid (Canada, Mexico and the United States) the World Cup has those in North America jubilant.
It may not take the sting out of the USMNT's failure to reach Russia this summer, but it does give those that support the Stars and Stripes hope for the future.
Pro Soccer Talk takes a quick look at who could potentially start for the U.S. in 2026, with a number of bright, young stars aligning for the Yanks.
---
SQUAD BREAKDOWN
Zack Steffen has quickly become one of the top goalkeepers in Major League Soccer at the age of 23, and there's no reason to believe he won't have moved on to a top-tier European side by 2026. He could face some competition from other youngsters like Ethan Horvath or Jonathan Klinsmann, but things are shaping up for him to be the starter in net for many years to come.
Defensively, this is going to be a very strong unit, not to mention athletic. Matt Miazga and Erik Palmer-Brown could form a partnership for the next decade in the center of defense between the former's size and the latter's pace. Out wide, a pair of players playing in England and Spain, respectively, with Antonee Robinson and Shaq Moore will give the Americans two quality two-way players that can both defend and help in the attack.
It's weird to think about life after Michael Bradley, but the U.S. has two studs in the midfield that will quickly change the perception of the nation. Tyler Adams and Weston McKennie will hold down the fort in front of the back four, with Adams being the wildcard because he simply doesn't stop running. Ever.
Christian Pulisic will have already gone to Real Madrid and Barcelona and become a Champions League winner by this point. (Yes, maybe a bit too lofty on the expectations, but this is my dream.) Anyway, he's a given. Andrew Carleton hasn't gotten consistent time with Atlanta just yet due to the club's massive amounts of attacking talent, but he'll likely be in Europe as well by 2026. Then, PSG star Tim Weah will have the long-departed Neymar's role of breaking down back lines and scoring 30 goals a year in Ligue 1.
Last, but not least, Josh Sargent will become the new Clint Dempsey/Jozy Altidore/Brian McBride hybrid that the U.S. has desperately needed up top. He's fast. He's strong. Dare we say, he's used Werder Bremen as a stepping stone to Bayern Munich? Why not? He has star potential written all over him.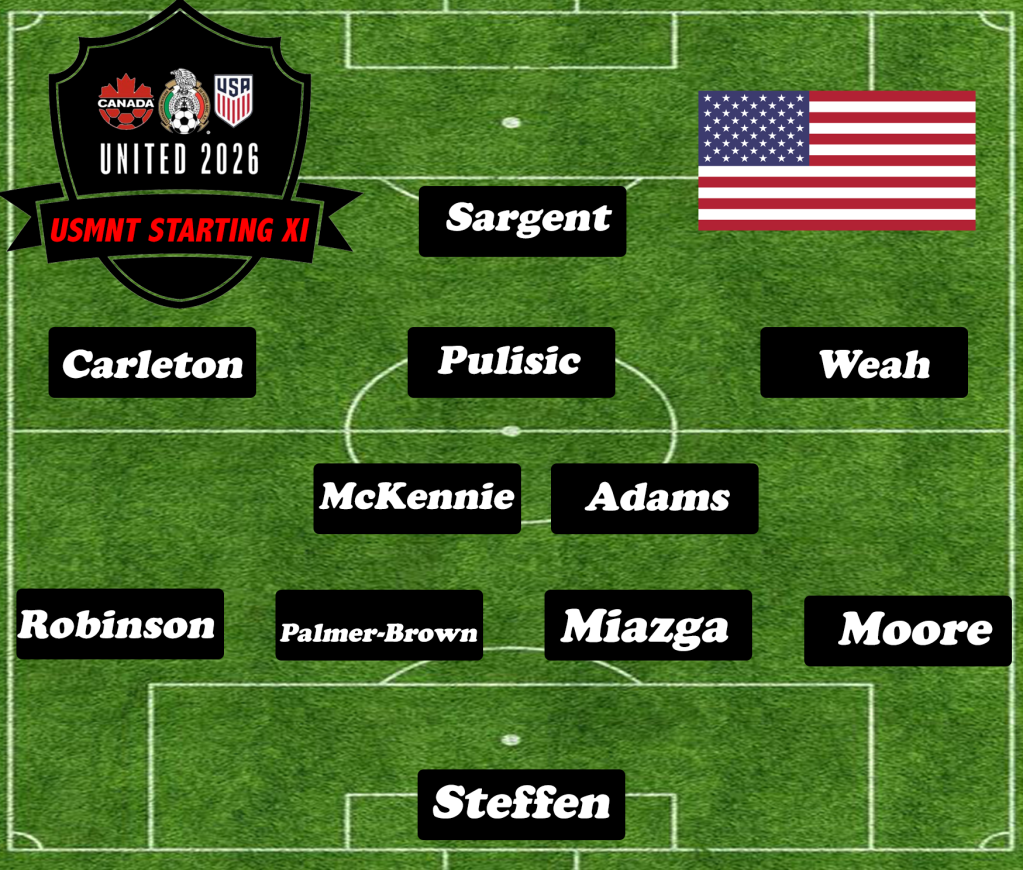 Follow @MattReedFutbol