One more rest. One more sleep. One more moon.
Then the 2018 World Cup is upon us.
So what are we looking for? What are the storylines that will shape how we view the play on the field? There will surely be plenty to come that we cannot prepare for, but there's also plenty to think about entering the tournament's opening match. Here's a quick rundown of what people are talking about.
Click here for live and on demand coverage of the World Cup
1) Spain's coaching upheaval
[ MORE: Spain fires Lopetegui | Hire Hierro | How will it affect them? ]
Struggling countries changing coaches with the World Cup in the horizon has plenty of prior precedence. World powers changing managers with the World Cup staring them in the face does not.
Spain sacked Julen Lopetegui just a day before the opening match of the tournament after it leaked before planned that he would take over the Real Madrid job after the month-long event. Lopetegui angered the Spanish heirarchy by not consulting them before talks with Madrid, so he got the boot. Will Spain rally around the adversity, or will they crumble under the distraction? All eyes will be on the 2010 World Cup winners as they progress through the tournament…or don't.
2) Mohamed Salah's health and impact for Egypt
[ MORE: Salah returns to training, could be ready ]
The electric Liverpool star was cruelly injured by Spanish defender Sergio Ramos in the Champions League final, leaving many with fears that he could miss the tournament and leave Egypt toothless. Thankfully for all neutral fans, it appears Salah's shoulder will not keep him off the field much, if at all.
So how far can he take Egypt? The African nation appears dangerous with him on the field, but it will be difficult for the country to support their superstar and keep teams from keying on him. Group A does remain wide open, and Egypt will have a good chance of making the knockout round, leaving fans with plenty of chances to catch Salah on the field.
3) Can Lionel Messi plug the gaping hole in his resume?
[ MORE: Messi hints at retirement ]
The Argentinian megastar is widely thought of as one of the best players to ever take the field – if not *the* best, depending on who you ask. However, by the simple fact that he is Argentinian, he will forever be compared to Diego Maradona, and his lack of major trophies on the national stage is a glaring weakness in his otherwise glittering CV.
Argentina is an annual powerhouse, but based on their weak qualifying performance, they are not one of the top favorites to win this tournament. Can Messi will his side to a World Cup win and ward away the haters with (his second) potential retirement on the horizon? Nobody has more to lose in this tournament than the Barcelona legend.
4) Will Germany buck the trend and repeat?
[ MORE: Germany World Cup team preview | Nobody has repeated in 50 years ]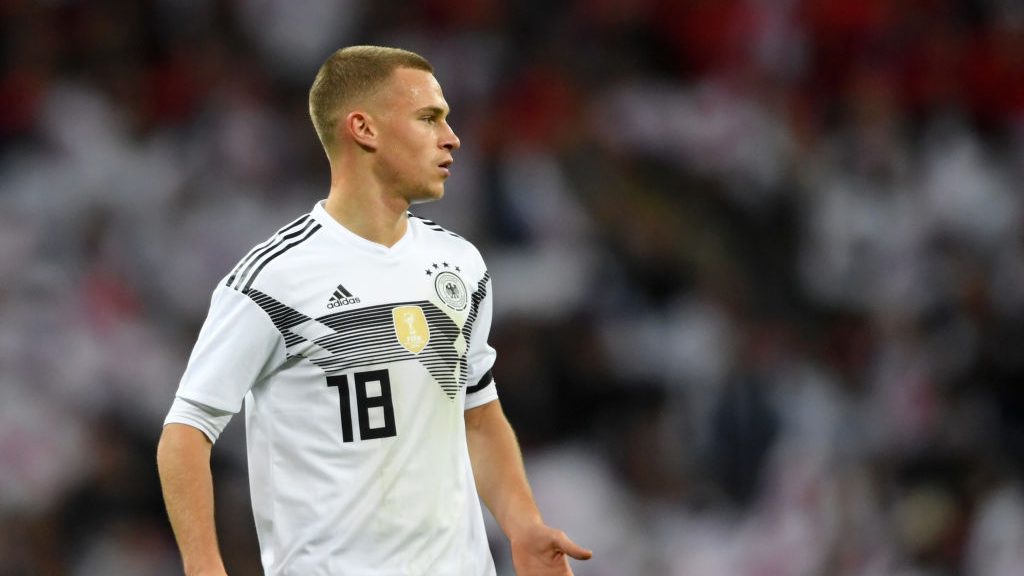 History is against the 2014 World Cup winners coming into Russia – nobody has repeated as World Cup champions since Brazil in 1962. Nonetheless, Joachim Low's squad is unquestionably the deepest in the world on paper, and that has them as the clear favorite alongside the Brazilians.
Josh Kimmich has blossomed as one of the world's most valuable and versatile players, Thomas Muller loves him a World Cup, and Manuel Neuer is healthy and ready to lead the defending champions.
5) Will France, Belgium, and Poland get over the hump?
[ MORE: France team preview | Belgium | Switzerland ]
There are a host of European teams that have glittering rosters on paper, yet have failed to live up to the expectations of the "Golden Generation" of talent. No team is a better example of that than Belgium. The Red Devils have only made it past a World Cup quarterfinal once in history, and 2014's near-defeat to the United States followed by their quarterfinal loss to Argentina saw Belgium's disappointment become a reality. In Euro 2016 the story was the same, with a quarterfinal defeat to Gareth Bale's Welsh bunch leaving supporters wanting more.
France is no different. The 1998 World Cup winners have struggled to rediscover that success, and while a loss to eventual champions Germany is nothing to slouch at, their 2014 quarterfinal exit was still disappointing in name. In Euro 2016, they came oh so close to a trophy, but losing in the final to Portugal left them with a bad taste in their mouth on home soil. Didier Deschamps has a roster busting with insane amounts of talent, but their recent warm-up friendlies have unearthed more questions than answers.
Finally, Poland is a team that many have tabbed as overrated by the FIFA rankings. Listed as the 8th-best team on the planet according to the world governing body, Poland has yet to do anything of note with its lofty ranking. The squeaked by Switzerland in the opening round of the Euro 2016 knockout round before falling to Portugal, and thry weren't even present in Brazil in 2014. Robert Lewandowski is a household name but has done just as much losing as winning in big games for both club and country.
Bonus: Include Switzerland in this group as well if you'd like. Ranked 6th by the FIFA metrics, are they truly all that dangerous?
6) Can England live up to the hype?
[ MORE: Walker wants England to be more blue-collar ]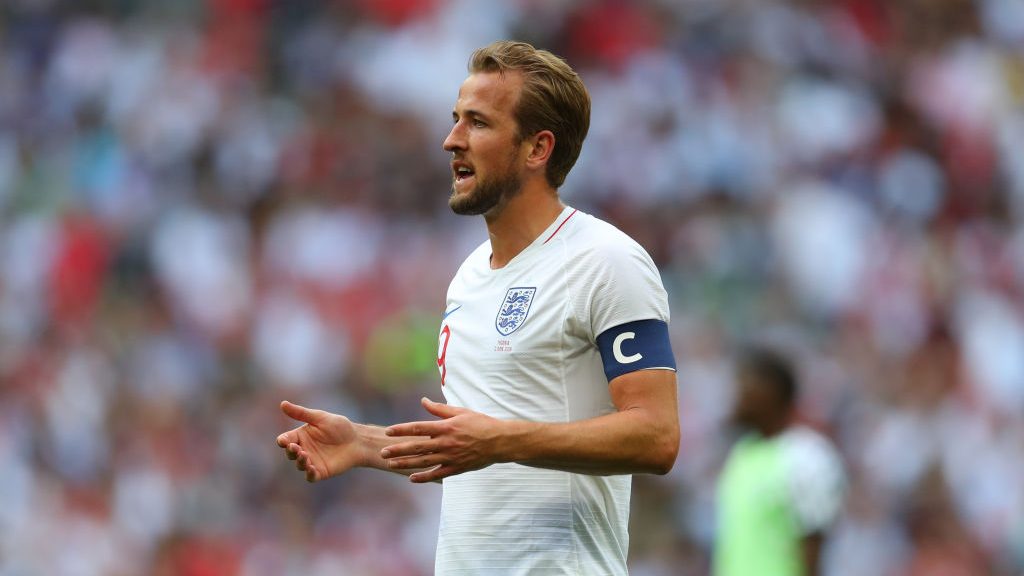 England has been the butt of plenty of jokes over the last decade or two, known more for finding new and creative ways to lose before they should. This year looks to be the year that changes.
The Three Lions are well-coached under Gareth Southgate, and their pramatism is balanced out by a truly dangerous attacking intent. Harry Kane is one of the world's most dangerous strikers, but the entire team still needs to prove it belongs among the upper echelon of world powers. They'll likely get that chance barring massive disappointment, with a knockout stage match against either Germany or Brazil likely on the cards. Can the Three Lions take its talent on paper and translate it to the field?
7) Can Brazil exorcise the demons of 2014?
[ MORE: Brazil team preview | Neymar scores in warmup ]
Brazil is one of the tournament favorites, there is no denying that. And yet, it still feels like a dark cloud looms over the Selecao. All one needs to do is mention the numbers "7-1" and it immediately harkens back to one of the deepest pits of despair in Brazilian soccer history.
Their brutal pounding at the hands of Germany on home soil remains an open wound for Brazil, and they would love nothing more than to take care of those demons in the very next World Cup. Should both teams win their groups, Germany and Brazil would end up on opposite sides of the bracket, leaving fans salivating at a possible revenge match in the World Cup final.