All it took was one round of games for some favorites to be doubted, others to verify their status, and some underdogs to earn dark horse status.
[ MORE: Latest 2018 World Cup news ] 
While there are valid reasons to make early judgments, it's important to note that some perceived setbacks don't change much while others put a serious crimp in tournament hopes.
Group A
Russia (2 games played) — Fortunes way up — Two resounding wins combined with early tumult in Group B could help Russia consider a quarterfinal spot.
Uruguay — Fortunes level — Jose Gimenez's 89th minute winner may allow the CONMEBOL side to render its group finale moot by hammering Saudi Arabia.
Egypt (2 games played) — Fortunes way down — Could be out of the tournament should Uruguay get a point against lowly Saudi Arabia on Wednesday.
Saudi Arabia — Fortunes down — Unsure anyone figured the Green Falcons as anything other than an obstacle, but their performance against host Russia was miserable.
Group B
Iran — Fortunes up — Carlos Queiroz would've circled the Morocco opener as a must-win. Mission accomplished, however it was done.
Portugal — Fortunes level — Needed a PK, goalie error, and wonder free kick to get a point from Spain. Still, got the point.
Spain — Fortunes down — Still look capable of imposing themselves on the tournament, but too many errors in their first outing.
Morocco — Fortunes down — Probably should've had a point against Iran, but would've wanted three anyway. Very disappointing and now a mountain ahead.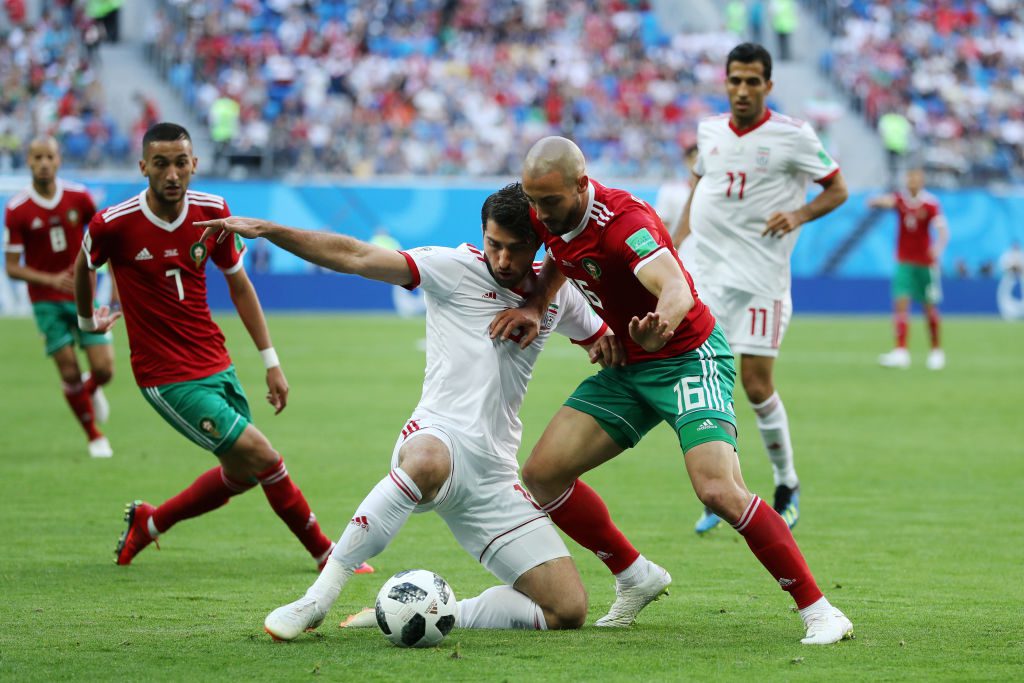 Group C
France — Fortunes level — Clearly the better side against Australia, didn't inspire title confidence but could've easily nabbed a three- or four-goal win.
Denmark — Fortunes up — Despite being the second-best side against Peru, now can expect the knockout rounds by beating the Socceroos.
Australia — Fortunes down — France first was always going to be a struggle, but to fight so valiantly and fall to an own goal will be a mental hurdle ahead of Peru.
Peru — Fortunes down — Terrific energy and performance would've led to a win with any finishing luck, but getting a result from Denmark was very important. A loss presents a major challenge.
Group D
Croatia — Fortunes up — Its tactical options for the second match against Argentina are wide open after securing three points against Nigeria.
Argentina — Fortunes down — Forget control of the game and Lionel Messi's 11 shots on target; Not getting full points against Iceland is a significant setback. A group stage without Messi is possible.
Iceland — Fortunes up — It remains hard to picture Iceland getting out of the group, but the UEFA side has now flummoxed Cristiano Ronaldo and Lionel Messi in successive tournaments. Can they find a win against Nigeria to set up a wild final day?
Nigeria — Fortunes down — Group D was always going to be tough, but a 2-0 loss to Croatia means the margin of error is almost zero.
Group E
Serbia — Fortunes up — Forget how Serbia won, their fortunes have leapt due to Brazil drawing Switzerland.
Brazil — Fortunes down — Drawing their second-trickiest game could see Neymar and Co. in position to finish second in the group instead of first. The only silver lining is that Germany may also fail to claim its group and make runner-up a good thing for the Round of 16.
Switzerland — Fortunes up — Maybe Swiss supporters were expecting it, but a result against Brazil is a positive step for a team that took Argentina to extra time at the 2014 tournament but underwhelmed at EURO 2016.
Costa Rica — Fortunes down — Now needs to beat Brazil to have much hope of anything going into the final group match vs. Switzerland.
Group F
Sweden  — Fortunes level — Beating South Korea was nice and we understand the chemistry argument, but a certain Zlatan Ibrahimovic would've feasted on the spoils offered in the opener.
Mexico  — Fortunes way up — El Tri is a very good tournament team, but if you had them beating Germany 1-0 in the opener you're a better prognosticator than me.
Germany  — Fortunes down — Still favored to come out of the group and deep enough to repeat as champions, being unable to get a result from Mexico will only raise more questions about leaving Leroy Sane home (fair or not).
South Korea — Fortunes down — Would've wanted no less than four points from the Sweden and Mexico encounters, and has zero heading into the second against El Tri.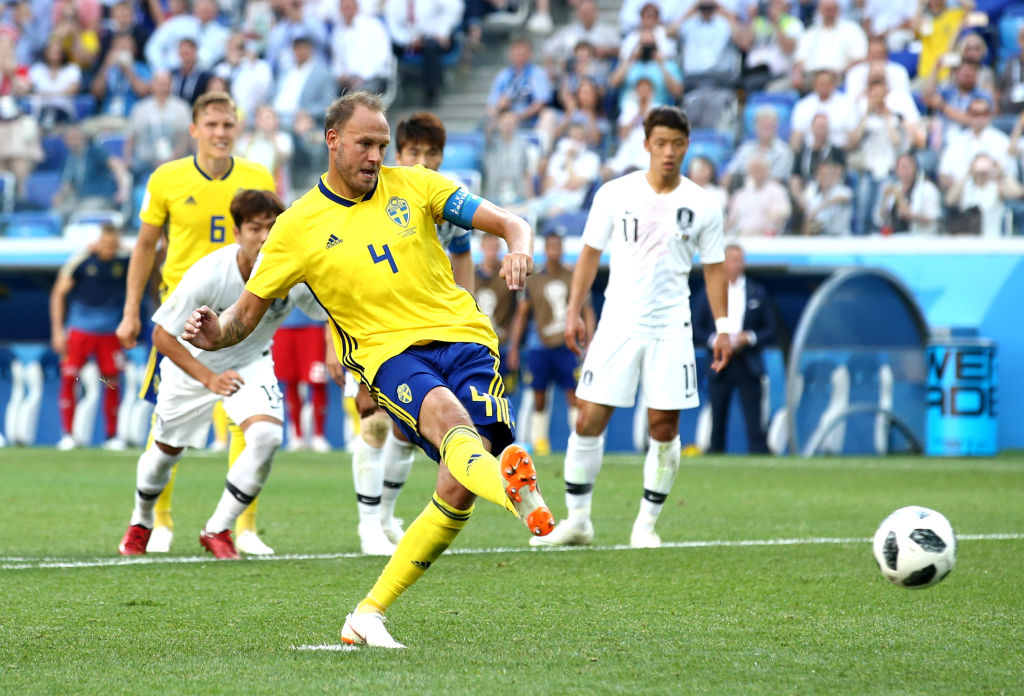 Group G
Belgium  — Fortunes up — Delivered expected dominance against Panama and could have a spot in the knockout rounds sewn up by the end of Day Two versus Tunisia.
England  — Fortunes up — There will not be Wayne Rooney questions about this tournament's captain, as Harry Kane scored twice on a day he perhaps wasn't at his best. Will clinch a berth in the knockout rounds by beating Panama next, you'd have to think.
Tunisia  — Fortunes slightly down — Needed to surprise England or Belgium to get out of the group, and still has a second opportunity after losing late to the Three Lions.
Panama  — Fortunes slightly down — Not sure anyone was expecting a Cinderella story, but even those will feel it more unlikely after a big loss to Belgium.
Group H
Japan  — Fortunes up — Not a bad team at all, but prospects were dim given the talent of the group. After beating Colombia in match one, there's a house money feel to this one.
Senegal  — Fortunes up — Controversy aside, the Lions of Teranga deserved all three points against Poland and are in pole position to win the group.
Poland  — Fortunes down — Disappointing is an understatement leading into a match versus Colombia which could leave both on the outskirts with a match to go.
Colombia  — Fortunes down — Carlos Sanchez's third minute red card didn't ultimately doom them, but the task is tall with equally desperate Poland up next.