The 22 players on the pitch weren't the only ones with something at stake during Saturday's World Cup quarterfinal contested in Russia.
England ultimately captured one of the four places in the the next round of the competition, however, a bet between superstars David Beckham and Zlatan Ibrahimovic had implications of their own.
Prior to the match, Ibrahimovic challenged Beckham to a straight-up bet regarding the victor of the game.
If Sweden were to win, Beckham would have to purchase an item of Ibrahimovic's choice from store Ikea, while Ibrahimovic was asked to attend an England match donning a Three Lions kit if Beckham and his native land came out on top.
Following the England victory, Ibrahimovic took to social media, saying, "I'm coming. Congrats."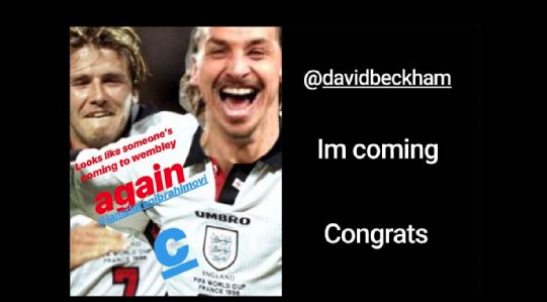 Follow @MattReedFutbol