When we last spoke with Daniele De Rossi, he was cautiously optimistic that his club — and we very much mean his club — AS Roma was charting a path toward greatness.
The one-club man, 34, captained La Lupa to its first UEFA Champions League semifinal berth in three decades, and also led Roma to third place in Serie A.
[ MORE: Wolves set to add Moutinho ]
This summer, De Rossi remains cautious about over-promising anything, but the band has mostly stayed together. Alisson and Radja Nainngolan have left, but anyone else who played 1000-plus minutes is still there and the club also bought Justin Kluivert (Ajax) and Javier Pastore (PSG).
Now seven games from 600 appearances with Roma, De Rossi renewed acquaintances with PST ahead of the club's International Champions Cup matches talking about the season that was, Juventus adding Ronaldo, and missing out the World Cup.
Roma plays Tottenham in San Diego on Wednesday before traveling to Arlington for a July 31 date with Barcelona. I Lupi then meet Real Madrid on Aug. 7 in East Rutherford, New Jersey.
ProSoccerTalk: Daniele, when we spoke last year you were hesitant to declare AS Roma a contender given all the new pieces but had a good feeling about the club. Given how it came together, is that hope tank a bit fuller?
Daniele De Rossi: "I'm pretty confident with this team, with the coach, because it's his second year and everything will probably easier because he is not starting from the beginning. He can count on a base of team, players who already know what he wants. It's going to be easier to insert young players in the team."
PST: What struck us about the manager (Eusebio Di Francesco) is how he was very calculated with how to respond to your side whether you had won 3-0 over Barcelona or fallen to Shakhtar in the first leg of a Champions League tie. It seems he carries some of the same characteristics as a coach that you do as a player. Did he impress you as a manager?
DDR: "Yes, and I've known him for a long time. I met him when I was 18 and he's always been like this. Even as a player, he wanted everything. He wanted to do better as a player, and now as a coach. The job is different, full of pressure, but he's a winner in his mentality and he's trying to get it to the team as well."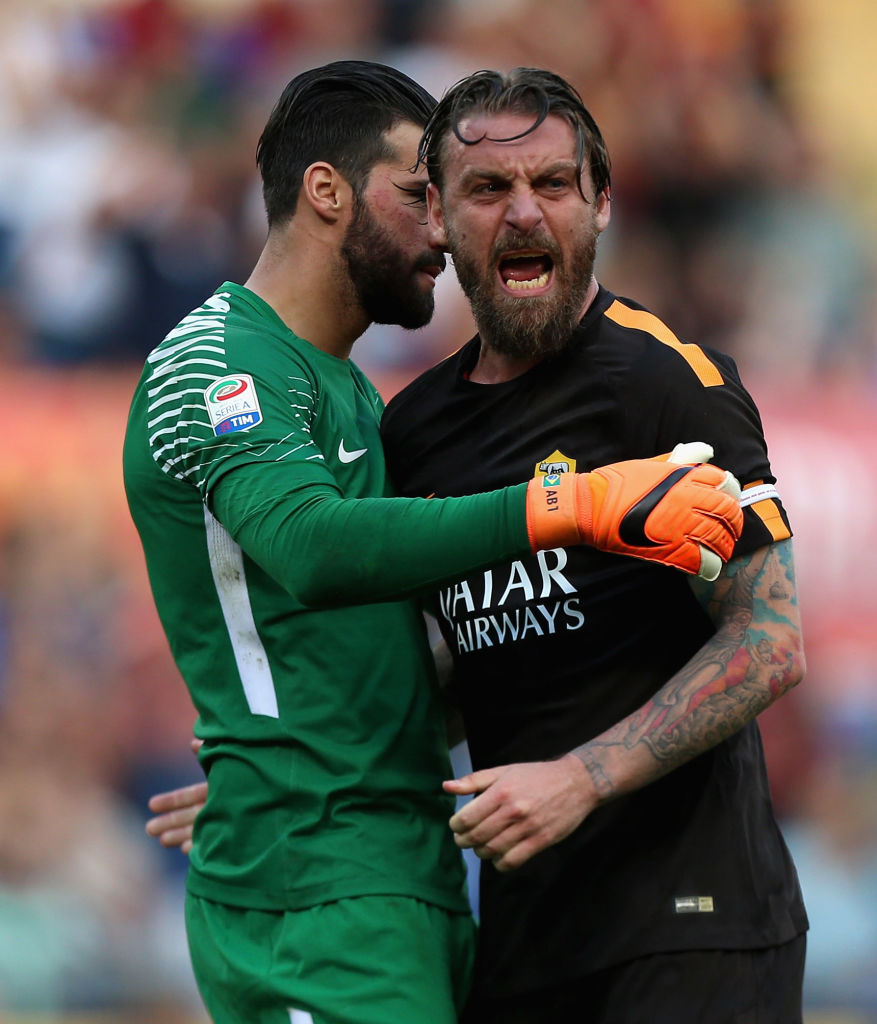 PST: You've spoken of Roma as a club and Rome as a city as classics, and that the team can reflect that. It seemed last year's UCL run had the area buzzing.
DDR: "Last year we showed all the world what a city and a team like ours can do. We did something incredible and probably because of our talent, because of our organization, and even because it's a club that the fans trusted us. Everything went very good. Even the relationship between us and the fans was something that we talked about last year. It's something we found during the season at every step, much more than before."
PST: Has that raised expectations for you?
DDR: (laughing) "Eighteen years that I'm hoping and trying to bring something to Rome. Very easy to say but very hard to get. We will try to do something unbelievable because the teams that reached the first and second position are even better than last year.
"Juventus bought one of the best players in football history and this is a sign. They are trying to make their team better but we are trying to do the same. Nothing in football is written. Even the last World Cup showed that things can go in different ways than you thought before a match, league, or tournament begins. That's what we think, we hope.
"We are a good team. We are close to them. They are trying to win Champions League and make a big hole between them and the other teams, but we're trying to fill it up."
PST: Last year you showed the capability to beat teams like Barcelona and Liverpool by multiple goals, but also to find a way to win 1-0 when needed. Roma conceded just 28 times in the league, and that was in Di Francesco's first season. Does this mean we may see even more variety in terms of tactics and approaches?
DDR: "The time can help the team to understand better, not just our coach but every coach needs time. We hope that what happened last year, so many matches where we scored a lot of goals but sometimes conceded as well. We tried to become a more balanced team, and it's something you can achieve with more experience. It's going to be better from this side, but it's never written. We're not gonna start from the semifinal of the Champions League, or third place in Serie A. We start on zero points, the same as Cagliari or Juventus."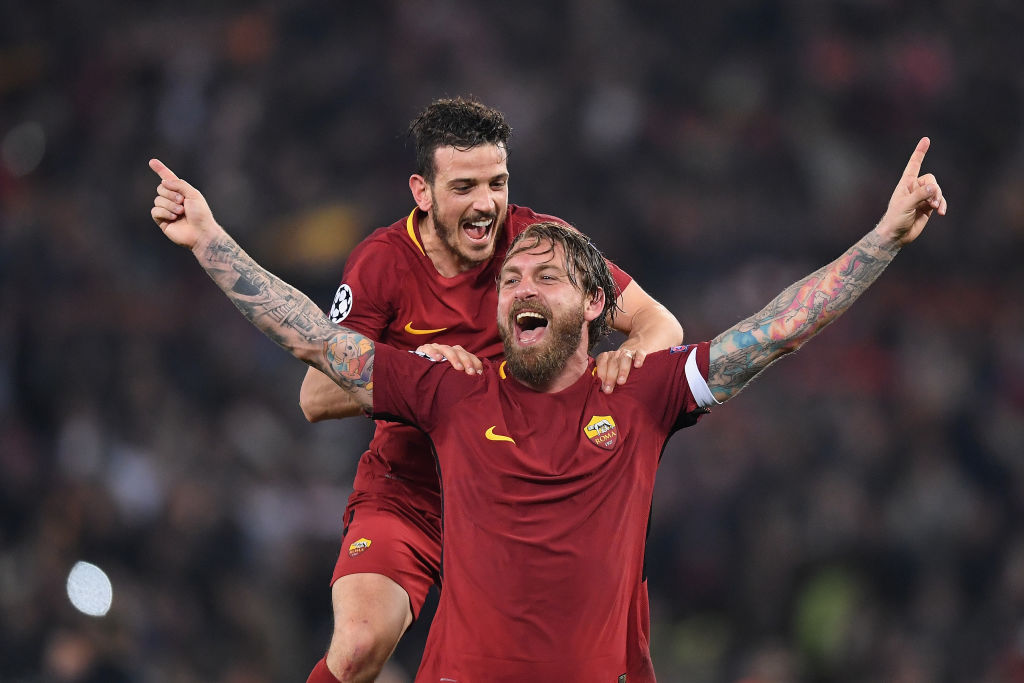 PST: You mentioned the World Cup earlier. Watching the tournament from home was something new for both you and Italy. What did you make of it?
DDR: "It's been a weird tournament because a lot of teams we thought could reach the semifinals did not. Not because of them, but because the whole world is improving, the way to play football, the way to look and study football. Even the smallest team in the world, it's not as 15-20 years ago where you can play against Panama and Costa Rica, and score 10 goals every match. Teams are going to be smarter than before because everybody sees a lot of football, with software and the Internet. Even the coaches are smarter than before. That's some of the problems like Argentina or Brazil found in the last World Cup. At the end a big, big team still won the World Cup. It's not so easy for every team."
PST: So there's hope for United States?
DDR: (laughing) "It's not so easy for them as well, but I can't talk because I'm on the same side as the U.S., the other side of the TV I'm watching the World Cup and it's so sad."
Roma at the ICC
Wednesday: vs. Tottenham Hotspur (San Diego)
July 31: vs. Barcelona (Arlington)
Aug. 7: vs. Real Madrid (East Rutherford)