NEW YORK — Historic cannot even begin to describe Manchester City's 2017/18 season, which resulted in dominating the Premier League, winning the title and shattering records in the process.
[ MORE: Premier League transfer needs for all 20 clubs ]
With an attacking group comparable to that of something out of a FIFA video game and a sturdy back line, second-year manager Pep Guardiola and his side cruised to the club's third PL crown in the last seven seasons.
Under Guardiola, the Citizens smashed the PL single-season goalscoring record (106), broke the 100-point barrier — a feat that had never been accomplished in England's top flight — and finished the season 19 points better than rivals Manchester United.
The likes of Sergio Aguero, Kevin De Bruyne and Leroy Sane formed one of the strongest attacks the PL has ever seen, but instead of remaining content with his squad Guardiola went out and acquired one of the league's top attackers this summer in Leicester winger Riyad Mahrez.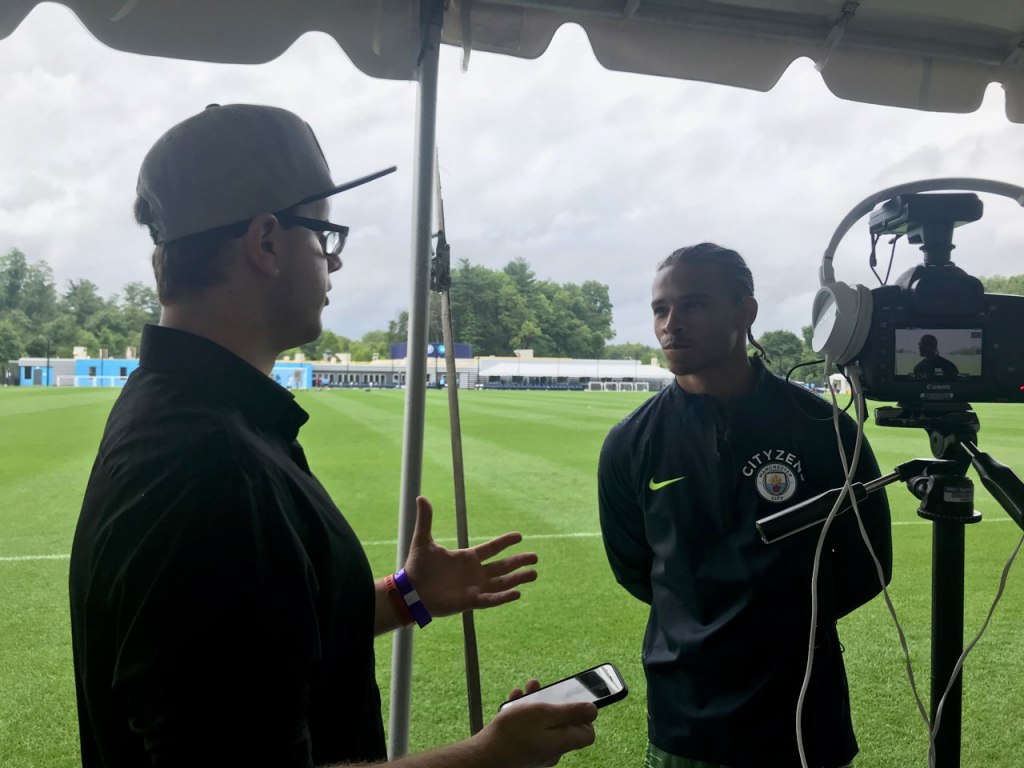 Pro Soccer Talk caught up with two of City's anticipated influencers ahead of the upcoming season while on tour in the United States for the 2018 International Champions Cup — newcomer Mahrez and Sane — as the duo prepare to carry the Manchester side to new heights in 2018/19.
The Citizens will take on fellow PL giants Liverpool in their second ICC match on Wednesday at MetLife Stadium, before closing out their U.S. tour against Bayern Munich on July 28 in Miami.
---
For Sane, his second season in the PL was met with increased expectations and even better results for the English champions.
He was duly named the PFA Young Player of the Year as he dazzled with his pace, goals and assists.
However, the positive on-field results for the 22-year-old still left him on the outside looking in this summer when Sane was left off the Germany national team squad that traveled to Russia for the World Cup.
The former Schalke 04 winger told PST that he is using the snub as motivation for the upcoming season and as a goal for him to reach in four years time when the World Cup heads to Qatar.
"It motivated me a lot because it's a dream for me to play there at the World Cup," Sane told Pro Soccer Talk. "That's why I keep working harder and looking forward. We will see what happens over the next four years."
Man City will aim to continue its dominance from last season during the upcoming PL campaign and in Europe, but Sane will have a new running mate up front.
An embarrassment of riches, including Aguero, De Bruyne, Gabriel Jesus, Raheem Sterling and two Silvas — David and Bernardo — weren't enough for Guardiola and Co., with Mahrez introduced to the club over the summer.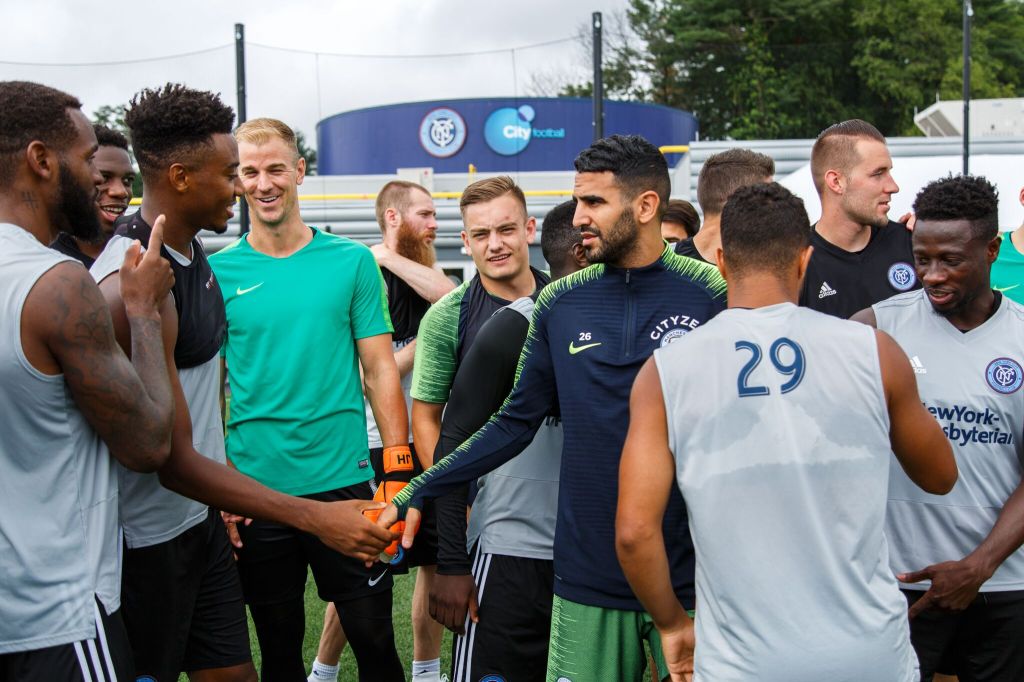 The former Leicester winger became an instant star upon arriving at the King Power Stadium in 2014, and now provides the Citizens with yet another danger man that opposition must be wary of going forward.
Despite his quiet demeanor and relaxed attitude, Sane believes Mahrez is the ideal fit in the Man City system with his languid style and unpredictability complementing City's other attackers.
"He brings a lot," Sane said when asked about the addition of Mahrez. "He's a great player and extremely skillful. He has an unbelievable left foot, which makes our job up front even easier because we can kind of relax a bit more and strike against the other defense."
Mahrez, who had been linked with a move to City dating back to early last season, finally completed a transfer to the Etihad Stadium on July 10.
The Algeria international believes that by joining the Citizens he can add to one of the top attacks in the world, but the team still needs to back up their star power with strong performances.
"I am very happy," Mahrez told PST. "It's a very big club. I'm happy to be part of the project. It was difficult to play against them because they were a very good team, but now I'm excited to be with them playing together.
"We have to show it on the pitch," Mahrez continued. "We need to consistently score goals and bring home more trophies."
Wing wizards Sane and Mahrez will be key as Man City aim to deliver back-to-back glory.
Follow @MattReedFutbol