We know about the superstars. We know about the big-money transfers. We know about the young wonderkids.
But who are the players that have yet to reach the highest heights that could see a breakout performance? Harry Kane went from Spurs youth product to household name with 21 blasts in 2014/15. N'Golo Kante rocketed to stardom by leading Leicester City to a stunning Premier League title. Kevin De Bruyne made Chelsea sorry with 21 assists for Man City in 2016/17, cementing him as one of the best attacking mids in England. Jordan Pickford went from Premier League bottomfeeder to World Cup starter thanks to his performance last year with Everton.
So who makes the leap this coming season? We detail a few of the possible choices, will full knowledge that the true breakout star emerge come from a place nobody saw coming.
Liverpool's outstanding young star was a true unknown midway through last season. The 19-year-old earned a starting spot in February and never gave it up, garnering respect from pundits and fans alike. At his tender young age, TAA started a Champions League final at right-back, tasked with marking the immortal Cristiano Ronaldo. He performed spectacularly. If that moment isn't too big for the youngster, then what is? It's not a question of if Trent will become a star, it's when.
A relatively run-of-the-mill center-back at Leicester City before this summer, Maguire earned himself global notoriety at the World Cup, displaying aerial prowess and superior marking ability. Now, it's up to the 25-year-old to back up that one month performance as more than a flash in the pan, whether he begins the season at King Power Stadium or at Old Trafford. Maguire set himself up perfectly with a summer to remember, but he needs a longer boost at the club level to become a true global household name.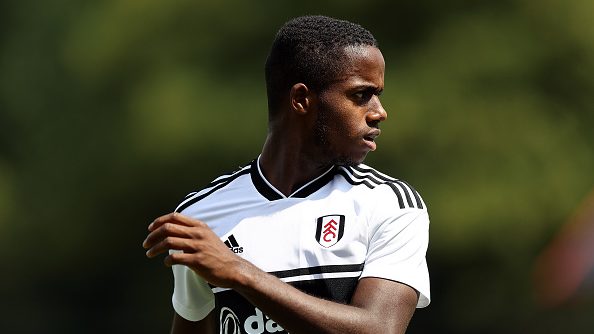 At 17 years old last season, young Ryan Sessegnon became the first Championship player to ever be named to the PFA Young Player of the Year shortlist. Beginning his career at left-back, it became clear that Sessegnon's true value was higher up the pitch, and Fulham manager Slavisa Jokanovic obliged. With the freedom to maraud forward, Sessegnon couldn't stop scoring. He bagged 20 goals and nine assists last season in Championship play, but his young legs tired as the season came to a close. If he has rested up and fires goals in the Premier League like he did last season a level below, he will be worth a fortune in a year's time.
New Arsenal defensive midfielder Lucas Torreira is just what the doctor ordered for the Gunners. Last season Arsenal maintained plenty of possession but struggled to cover the counter when they gave the ball away. With Unai Emery now in charge at The Emirates, the 22-year-old simply needs to beat out Granit Xhaka for minutes in the middle of the pitch. If he can earn his place in the lineup, Torreira showed in Serie A last season what he can bring to the Gunners, ranked the #10 overall player in the league last season by Squawka Statistics' player metrics. He proved at the 2018 World Cup that his season was not a fluke, and now he's ready to do big things in London.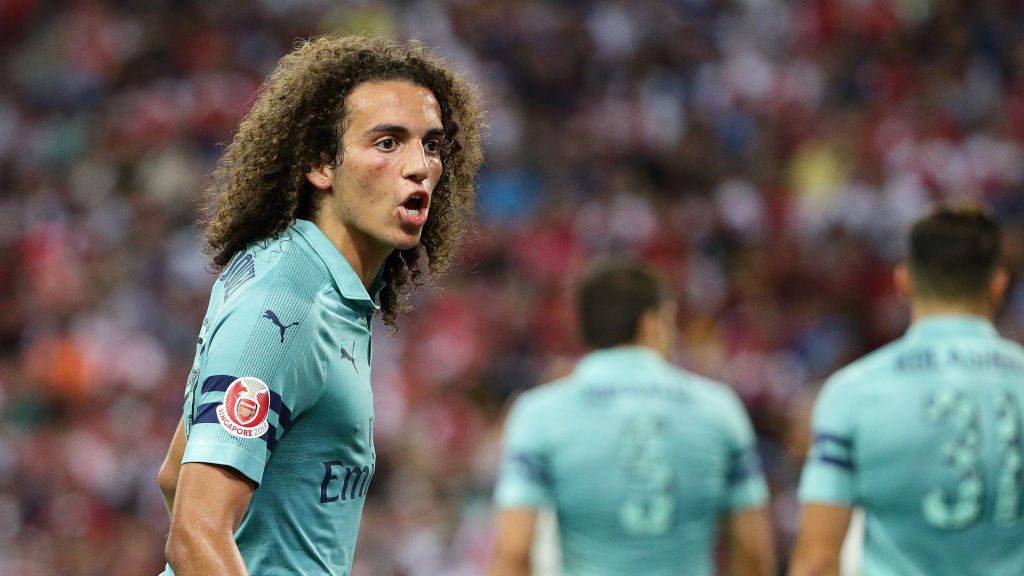 Arsene Wenger may be gone from Arsenal, but that isn't stopping the Gunners from plucking up premiere French young talent. Guendouzi is just 19, yet was a standout performer in Arsenal's preseason run-up to the league campaign, and his David Luiz curls give him the edge needed to be a recognizable figure off the pitch. Costing just $10 million, his transfer from French club Lorient was utterly unnoticed, and that could make him one of the steals of the summer if he can earn regular playing time behind Mesut Ozil and Pierre-Emerick Aubameyang.
The Danish center-back was a critical figure last season at Chelsea, earning significant playing time. However, he dipped in form through the final third of the season, and wasn't that spectacular at the World Cup. 2018-19 appears to be a critical season for the 22-year-old, but if Christensen can recapture the form that earned him a starting role under Antonio Conte, he can develop into one of the best center-backs in the Premier League.
Spending much of his young career either out on loan or a bit-part player at Chelsea, the Blues youth product has been on these lists and has yet to make the jump into a significant role. However, England manager Gareth Southgate saw enough ability to use him in a repeated substitute role at the World Cup this summer, and that might be the signal flare Maurizio Sarri needed. Working against Loftus-Cheek is a crowded Chelsea midfield, competing for time with Cesc Fabregas, Mateo Kovacic, Danny Drinkwater, N'Golo Kante, Jorginho, and Ross Barkley, but if he can come up with the goods this year, he will have pedigree to back up his hype.
Jean-Michael Seri
With one Fulham player already on this list in Sessegnon, a new White makes the cut in new Ivory Coast international Jean-Michael Seri. The 27-year-old midfielder was a passing wizard in his three seasons at French club Nice, and he reportedly picked the Cottagers over Champions League clubs in England, Italy, and Germany. In Ligue 1 play, he was seventh in the league in completed through balls, and third if you don't count absurdly dominant PSG. He was third overall in the league in key passes from open play. His xGBuildup, a stat that compiles the xG of every possession the player touches the ball not including shots and key passes, was better than Paul Pogba last season. Seri could be critical in Fulham's attempt to play a Manchester City style in the top flight, and if he excels, he could be a valuable asset to not just survival but even greater accomplishments.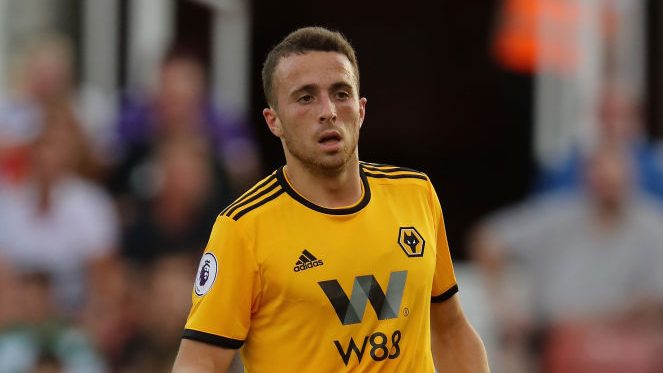 Wolves obliterated the Championship last season from start to finish, and a big reason why was the 21-year-old Portuguese winger. His pace was blistering, and with it he racked up 17 goals and drawing comparisons to Eden Hazard. Of the 16 games Jota scored in last season, Wolves won 12 and lost just one. He's critical to the newly promoted side, and if he continues his form from last year, he could earn himself a look not just for Premier League Young Player of the Year, but also in the Portuguese national team, where he's played significantly at the youth level but has yet to crack the senior squad.
With so many Liverpool stars around him, it would be easy for Naby Keita to enter the Reds starting lineup in his first season and fly under the radar. Don't expect that to happen. The 23-year-old enters into a logjammed midfield with Fabinho making his way from Monaco, Jordan Henderson coming off a spectacular World Cup, Girginio Wijnaldum having a great preseason, Adam Lallana healthy and James Milner continuing to grind games out. He has plenty of talent around him, and with any luck can be a more well-rounded N'Golo Kante, even if those are massive shoes to fill.
Bonus +1! Kepa Arrizabalaga
What would this list be without the new Chelsea goalkeeper? A relative unknown until recent weeks, the 23-year-old has suddenly become the world's most expensive goalkeeper. He will have a massive weight upon his shoulders to replace Thibaut Courtois, and if he performs, would help Chelsea fans forget the Belgian's departure altogether. Kepa is relatively untested with just two full top flight seasons under his belt. Yet so was Courtois when Chelsea brought him in and loaned him to Atletico Madrid where he helped bring the Spanish side to the Champions League final. His first Premier League season could go a long way to defining his future.
Others to consider: James Maddison, Jorginho, Bernardo Silva, Xherdan Shaqiri