The National Independent Soccer Association (NISA) has announced its new president, and made him available for media interviews.
[ MORE: USMNT-Brazil preview ]
ProSoccerTalk spoke with Bob Watkins, NISA's commissioner and the founder of United States Rugby, about plans for the nascent league. He's also one of the owners of San Diego's 1904 FC, the club with connections to Demba Ba, Eden Hazard, Yohan Cabaye, and Moussa Sow.
Other reports have also announced that 1904 FC — formerly an applicant for the USL — will be a founding member of NISA.
ProSoccerTalk: What attracted you to the position?
Bob Watkins: "Excitement of the concept. I've been involved with the NASL a number of years ago with the club in San Diego. As that began to collapse if you will, it became apparent to me that a lot of the things that seemed to be not going well could've been avoided if it had been an activity looking at it from a future point of view, looking at where soccer in the United States was going, and what could be done to support that. When Peter Wilt and John approached me to look at this activity, I thought it was a different way of doing things. Not necessarily that they were better than anything else, but I liked the concept. It was a little bit more democratic. It was about playing soccer rather than trying to build an empire or change the world."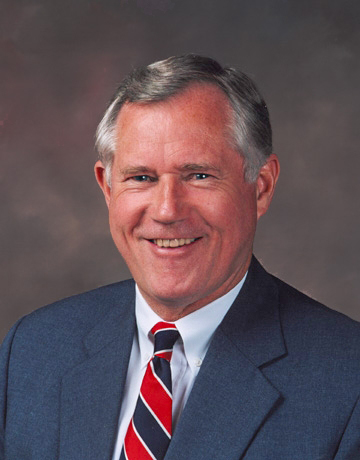 PST: When you say "democratic," what do you mean?
BW: "The league is owned by the owners. All the teams who come into the league subscribe to the league. We don't have any high financial barriers. It's relatively modest if you're looking at MLS or USL, and to me that makes a lot of sense so that groups who want to participate can do it, and there are no geographic boundaries or franchise areas."
PST: How can your experience growing U.S. Rugby help with a new American soccer league?
BW: "When I looked at this from years ago, and began to think about how do I help develop a club in San Diego, I took the veneer of the sport of rugby on, and took the veneer of the sport of soccer off, and compared them both. Rugby is in its infancy in comparison to what soccer is, and there's a lot of embedded activity in soccer that is just becoming part of the system in rugby. But if you flip the base to the top, and then build your system based on the enthusiasm, participation, and passion for it, that's where you're going to win hearts and minds. We're here to promote the game, not to promote individual fiefdoms or organizations. What rugby has not had, which is in the process of doing, is building a youth development program."
PST: You mentioned your time with NASL. Are you concerned with the U.S. Soccer Federation's support of a new league?
BW: "I look at U.S. Soccer as I look at U.S. Rugby or any other national governing body. They're there, they command the respect and ability to promote the national presence of the game. We have to build a system that supports that process. If change comes as a result of the way we're doing things, so be it. We're not there to change the rules of U.S. Soccer. We're there to play the game at the base level and make it enjoyable and pleasant."
PST: Being owner-owned should help, but how do you make sure you follow a good path in terms of expanding/growing the league?
BW: "What one has to look at, is there are certain standards that U.S. Soccer has for professional teams to participate, so we don't want to drop down in terms of teams like NASL. At the same time, we want to make sure that we're not ahead of our skis in terms of our ability to manage the growth. One of the challenges that we're going to have is that a number of teams will be coming into a professional level which is different than the amateur level. We need to support the clubs with as much on-boarding as possible. It's like taking an amateur player and making them a professional … to compete in the marketplace. Each that comes into the league has to hit the same standards as everybody else has so we can help them promote them, and grow them.
PST: What's next?
BW: "Timing wise we're looking at the Fall of 2019 coinciding with the FIFA schedule. Until then we're building a relationship with each of the clubs, with U.S. Soccer, and fan bases around the country."