What did we learn from the eight Premier League games on Saturday?
[ MORE: Watch full PL match replays ]
Below is a look at the key takeaways.
Chelsea is back, Liverpool's real, the title race is a thing
In theory, it takes at least a dozen serious matches for a club to find its identity under a manager, which makes what Chelsea is doing after 10 with Maurizio Sarri something pretty special.
Even if his club's ex-striker amazing late hit (VIDEO) stopped the Blues from going atop the Premier League in Saturday's 1-1 draw, both Sarri's Chelsea and his opponents underscored the fact that several teams can lay claim to contender status this early season.
[ RECAP: Chelsea 1-1 Liverpool ]
Prior to Saturday, the Blues had lost points just twice under Sarri, once in the Community Shield against Manchester City and the other occasion last weekend's scoreless draw with West Ham.
How would they react to that disappointment? Chelsea responded with a comeback win against the Reds at Anfield in the League Cup before taking a smaller bite out of Liverpool's ambitions on Saturday at Stamford Bridge.
Chelsea needed a pair of goal line clearances to get there, and it wouldn't be wrong to judge the result the same way many viewed the 3-2 home win over Arsenal early in the season. Though that one was said to have shown the holes in both sides' defense, perhaps like this match it just shows that there are a number of teams who can rightly make a claim to contender status (especially given Arsenal's rise up the table).
The fact that between Liverpool, Spurs, Chelsea, Man City, and Arsenal, we've seen just a handful of their fixtures against each other opens up plenty of excitement and open-minded thinking as to who can survive the season and come out on top. It also, however, may point to Man City retaining its crown considering Pep Guardiola's men are properly weathering the absence of Kevin De Bruyne (and won't have to rush him back).
The point is better for Liverpool than Chelsea, but both will feel every bit the threat to Man City's throne after Saturday in London.
Manchester United has a top-to-bottom problem
There is not a single figure actively involved in Manchester United who can dodge responsibility for the club's current mess following a 3-1 defeat at West Ham United.
Chairman Ed Woodward failed to supply manager Jose Mourinho with his top targets this summer, while the boss has seemingly been more interested in excuses and intrasquad squabbles than tactically moving the Red Devils forward.
For the most part, star player Paul Pogba has performed despite such obstacles. The Frenchman, however, was quite poor on Saturday and Mourinho removed him before the match was complete.
When it's going wrong for Mourinho, even seemingly innocuous lines seem to call for concern. Was he really praising West Ham's recruitment policies when he complimented their scouting, or taking a jab at United's? When starting Anthony Martial over struggling Alexis Sanchez is a topic, even if the former has earned the opportunity.
It's a top-to-bottom mess at Manchester United right now, and the club badly needs a rudder. Can Mourinho or Pogba be that piece, or are both too far gone? A loss to Valencia next week could eliminate the former's chances.
[ VIDEO: Premier League highlights ]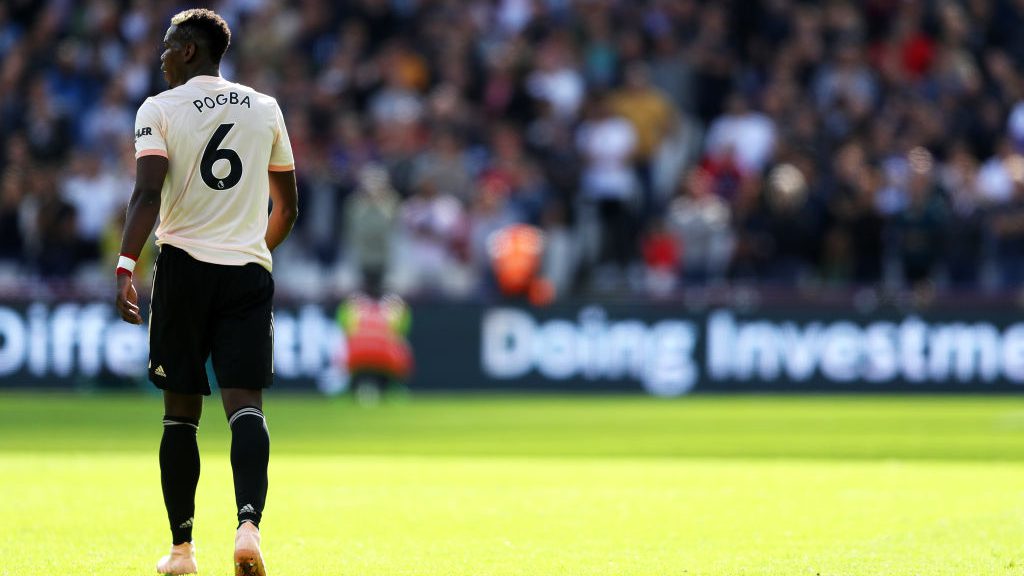 Leicester has set itself up well for trio of litmus tests
It isn't exactly a feather in your cap to keep Newcastle United off the scoreboard, but Leicester City's win comfortable 2-0 win showed exactly why the Foxes will compete for a Top Seven spot (perhaps better should Manchester United not right its ship).
Claude Puel's men are four points off the Top Four, having lost to Liverpool, Manchester United, and Bournemouth. You could argue they deserved points in the first two (There's no argument they should've lifted a point from a clunker at the Vitality Stadium, however). More importantly, the Foxes are taking three points almost every time it's expected of them.
The club has successfully transitioned from the old group that won the title to a mix of experience and youthful energy. They've sold Danny Drinkwater and Riyad Mahrez while replacing them with a number of pieces able to do their jobs.
Thriving in, or at least surviving, the next three fixtures versus Everton, Arsenal, and West Ham United will shows us whether the Foxes will be more of a factor in the Top Six or just the top half.
The January transfer window will again decide the relegation race
Is your struggling club willing to spend?
This isn't the only solution for point-starved clubs, but both Newcastle United and Huddersfield Town can only lean on their managers' tactical acumen for so long.
Fulham is finding goals no problem but has already conceded 16 times and remarkably has allowed two or more goals in all but one league match this season.
The Magpies are punchless up top, missing something between the long-field vision of Jonjo Shelvey and the crafty but unpredictable work of Ayoze Perez.
The Terriers, too, need an answer in attack. At a time where it looks like wins, not draws, will decide which few teams are involved in a relegation scrap, goals will very much be at a premium for Newcastle, Huddersfield, Cardiff City, and the teams which may also be fighting for their lives (Southampton? Burnley? Brighton and Hove Albion?).